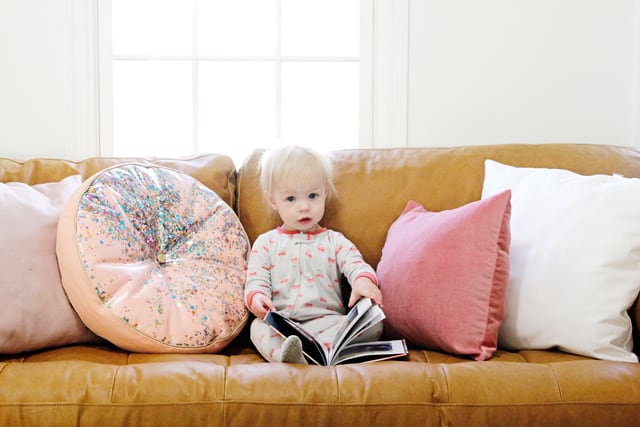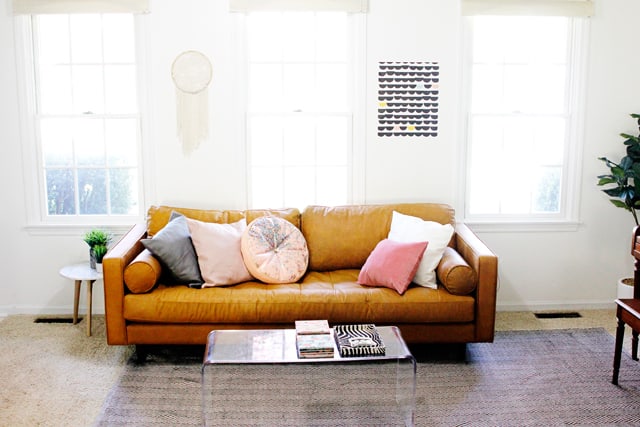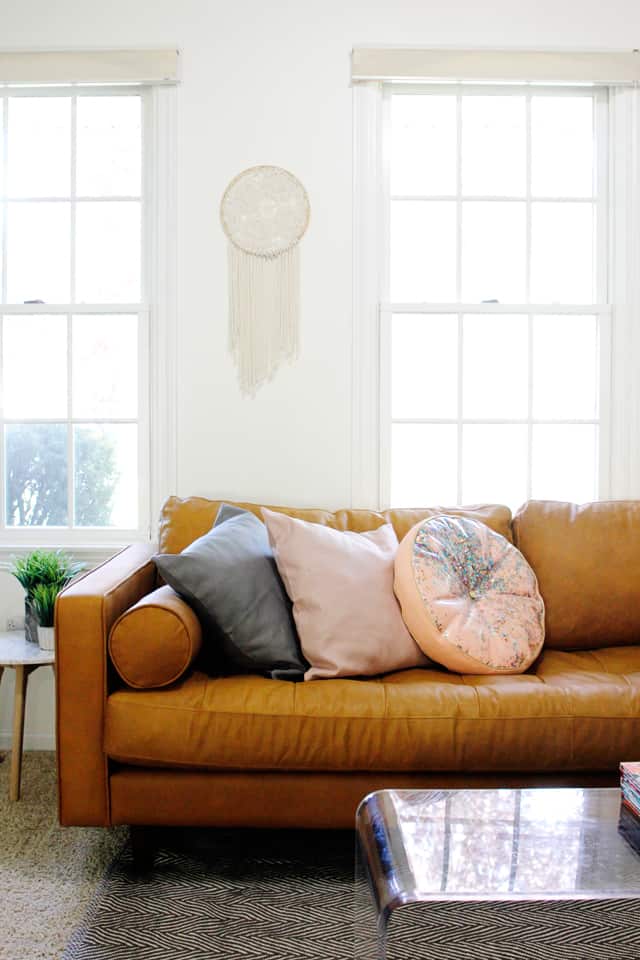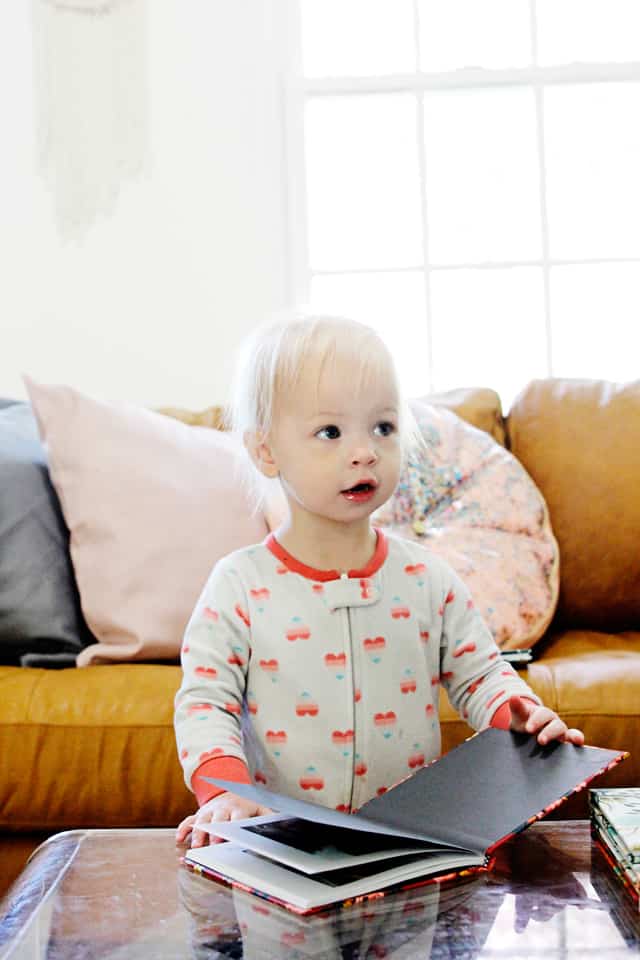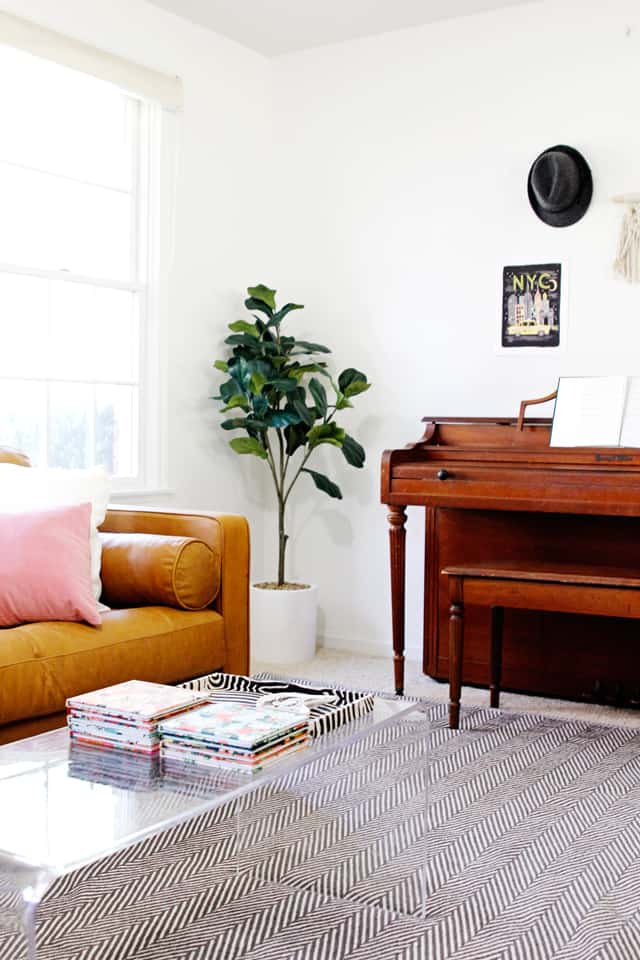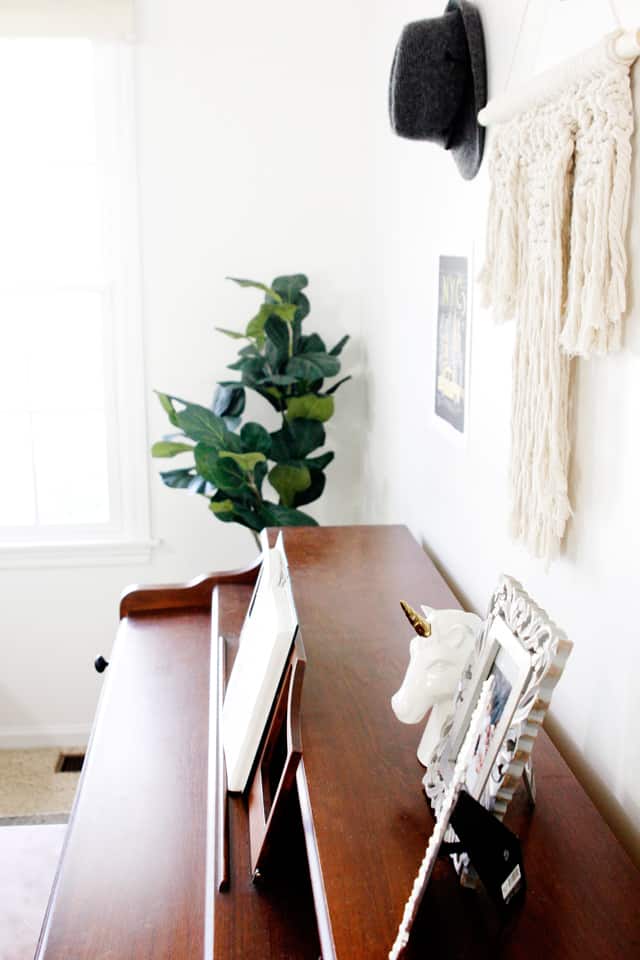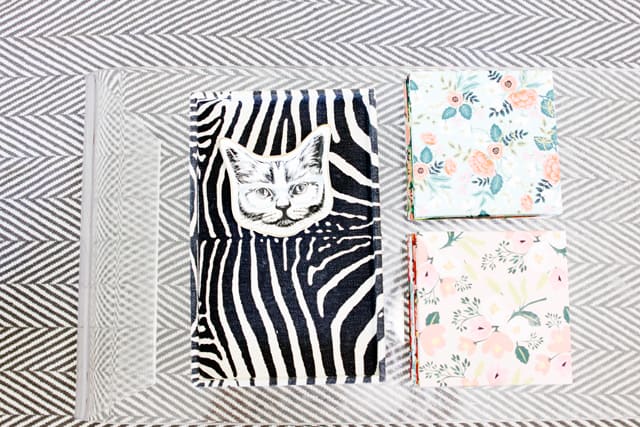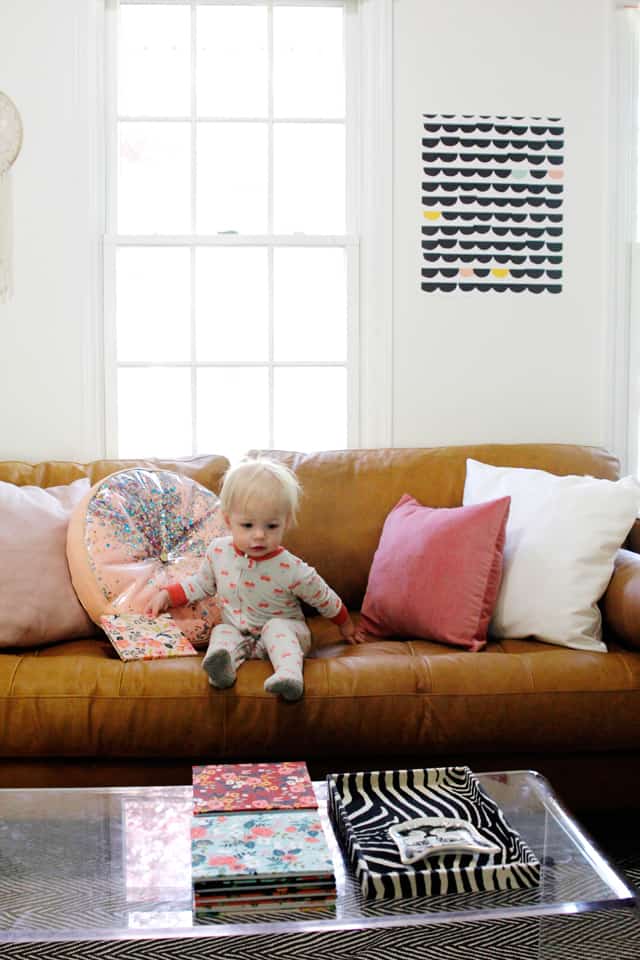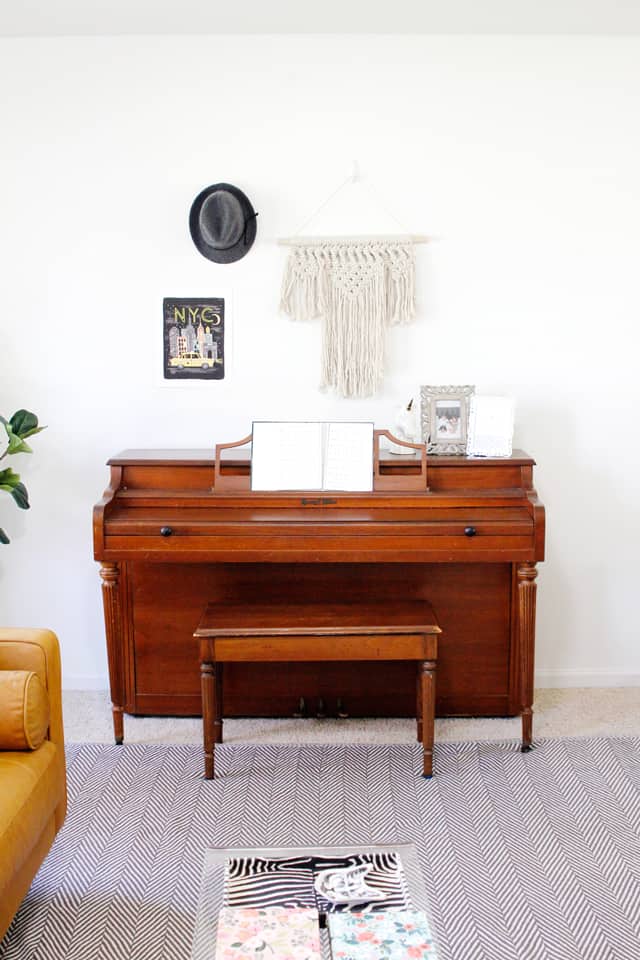 I'm excited to share a part of our living room today! I love having a "finished" space but it tends to take me so long to have a room feel finished. This one finally does!
We've been collecting things for this space for a while, including a used piano and little pieces of art here and there. But I had a blast finishing this room around our new sofa – the Article Sven sofa – which Article sent us for review. It's seriously the couch of my dreams and is even better than I expected it to be! I shared a little peek on Instagram a few weeks ago and a few photos in my hooded blanket post, and since then we've been loving Sven even more.
My favorite features of Sven leather couch are the single bottom cushion and the depth of the couch. The Sven sofa is bigger than I thought it would be, especially in how deep it is! It's so nice! I'm not the type of person who measures things before ordering them (maybe I should be?) but I've never gone wrong, so whatever! The width of the couch is about standard, but it has a nice thick arm rest. The bottom cushion is just one long piece and then there are 2 back cushions that I almost thought were connected. They come off but I love that there aren't more pieces than there are. My kids love taking things off the couch and I love keeping it all together! Bigger cushions are harder for them to remove! And it's less likely that we will loose toys in them! Important things.
I also love the color and the leather is dreamy! There are a few colors and fabrics available, but this is the Charme Tan leather. I was tempted by the Velvet options, especially emerald green, but ultimately decided on leather for the durability with kids. And it's gorgeous – I love the way the tan looks with our brown piano. I've considered painting the piano but I think I'll leave it natural!
I've never had a leather piece before and I feel like it really steps up the whole space! I'm really more into form than function (looks are everything for home decor!), but it's super nice that this  couch has both!
We finished up the space with a clear acrylic table. I have avoided coffee tables until now because of the fear of sharp edges and hard wood and how those things mix with kids. But so far (knock on wood. or acrylic?) this table has been great. The edges are smooth and the material isn't sharp or hard. Plus is kinda takes in the colors around itself, it's kinda understated but also modern. And its fun to put colorful things on it!
I went with a fake fiddle leaf fig tree because of my history with indoor plants. There are a few other (fake) green plants on this cute Mara side table, which is also from Article. It has a marble top (fancy!) and is heavy enough to not get knocked over. We tucked it by the couch as a place for a glass of water and love the way it looks.
A few other details are a line of pillows. I actually have plans to add things to these pillows but they are pretty nice as is!
We currently have carpet in this room and hhhhhaaaate it. But until we are ready to put down hardwood, covering the majority with an understated grey and cream rug works for now! My biggest hang up with hardwood is that I can't figure out what color I want. I thought I wanted hardwood but I'm debating engineered hardwood or laminate because there are more color options! Decisions, decisions! What do you have?
I want to add some quilts to the space, maybe with a quilt ladder, so that will be my next project!