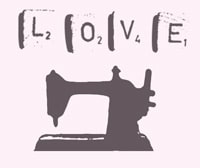 I'm so excited to have Meredith from
Yours, Mine and Ours
 here today. Why? Because
A.
She's hilarious!
B.
She needs to go down in Wikipedia as "Inventor of Freepiling" and
C.
We're
real life
friends. Yep, I know you're jealous. We totally went to college together and she freepiled all the laundry rooms around town then too.
Anyways, Meredith's blog is full of great stuff. I love her 
apartment tour
, it's so cute and way creative. If you don't know what freepiling is read
her definition
. And check out her outfit pictures: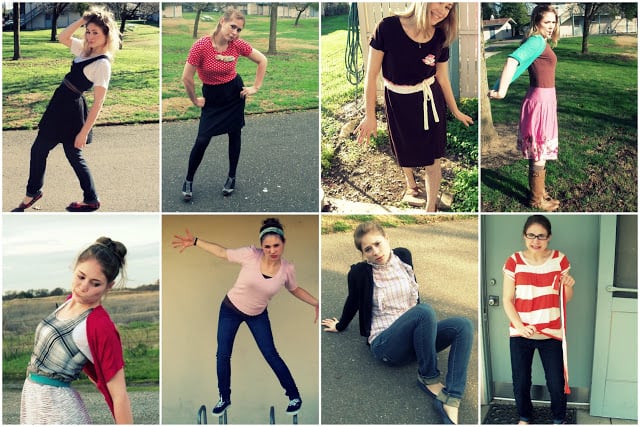 I told you, she's hilarious.
Today Meredith is showing us how to tranform a freepiled muumuu into a cute dress for your Valentine's date:


Are you down in the dumps because all you have to wear for 
Valentines Day is that same old muumuu? 
Yeah, I was too. 
But then I decided to get to work and turn my frumpy muumuu into a fun 50's dress that will rock his socks!
Cut off that unnecessary collar

(I saved mine for future projects that might require

Sailor Moon-like

add-ons. You never know.)

 
 Pin up and hem the sleeves to desired shorter length.
Now, go get your date on. 
No more frump, just good old fashioned cute dressing!
…
Thanks for letting me come by and share today!
Check out
my crazytown blog
  for more of my hijinks and daily doings.