Maskne is the new word for mask acne. Are you finding your skin breaking out under your mask? Here's how to prevent maskne with a DIY acne fighting mask!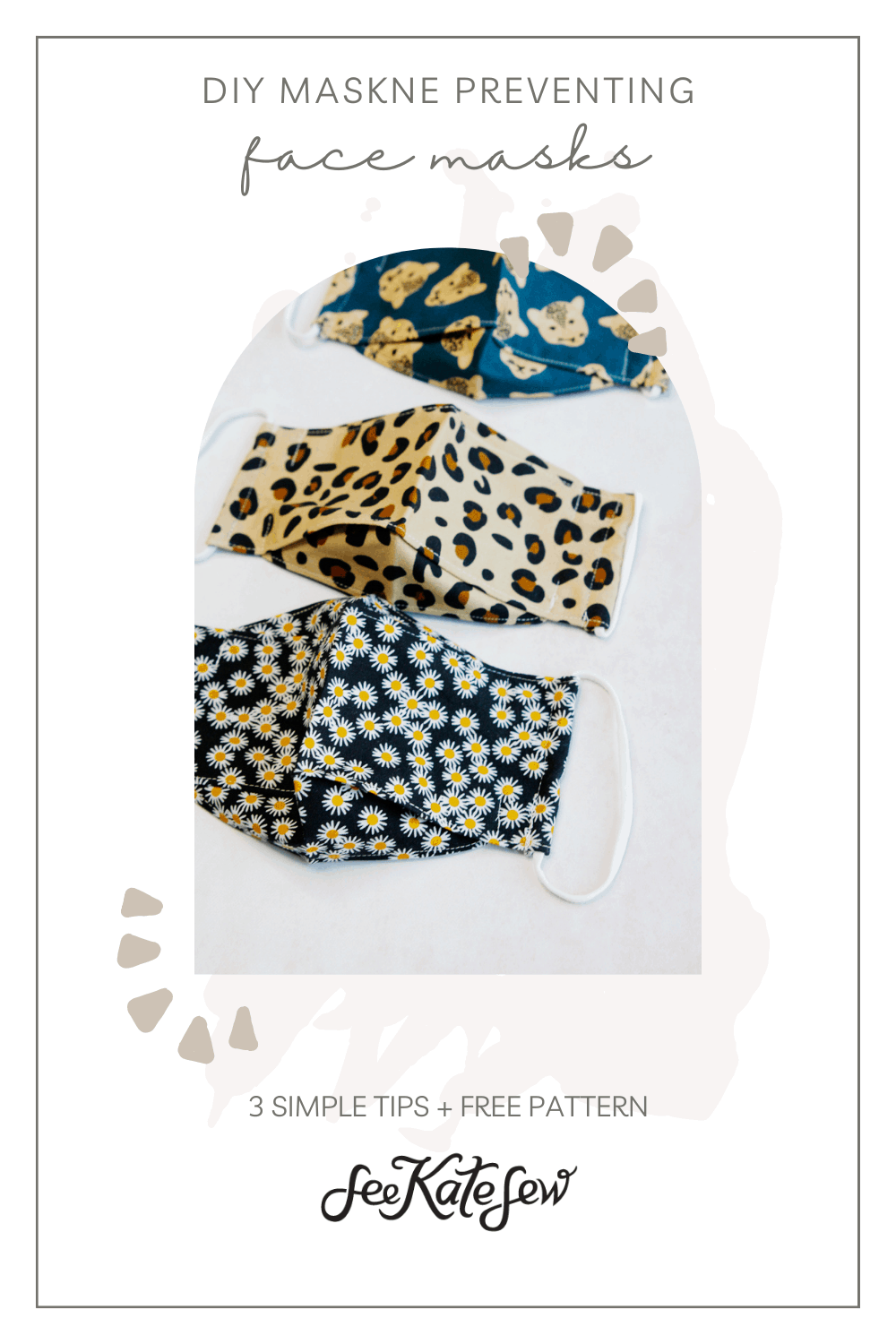 You can use virtually any mask pattern to sew these masks, but I do have a recommendation below. There are 3 tips for making a mask that fights in this post! These are great for teens with acne or adults that are finding maskne is a new problem.

Fabric Mask Patterns to Sew
How to Prevent Maskne
Use antibacterial fabric
Pick a breathable pattern
Practice good mask hygiene
Use antibacterial fabric to prevent acne bacteria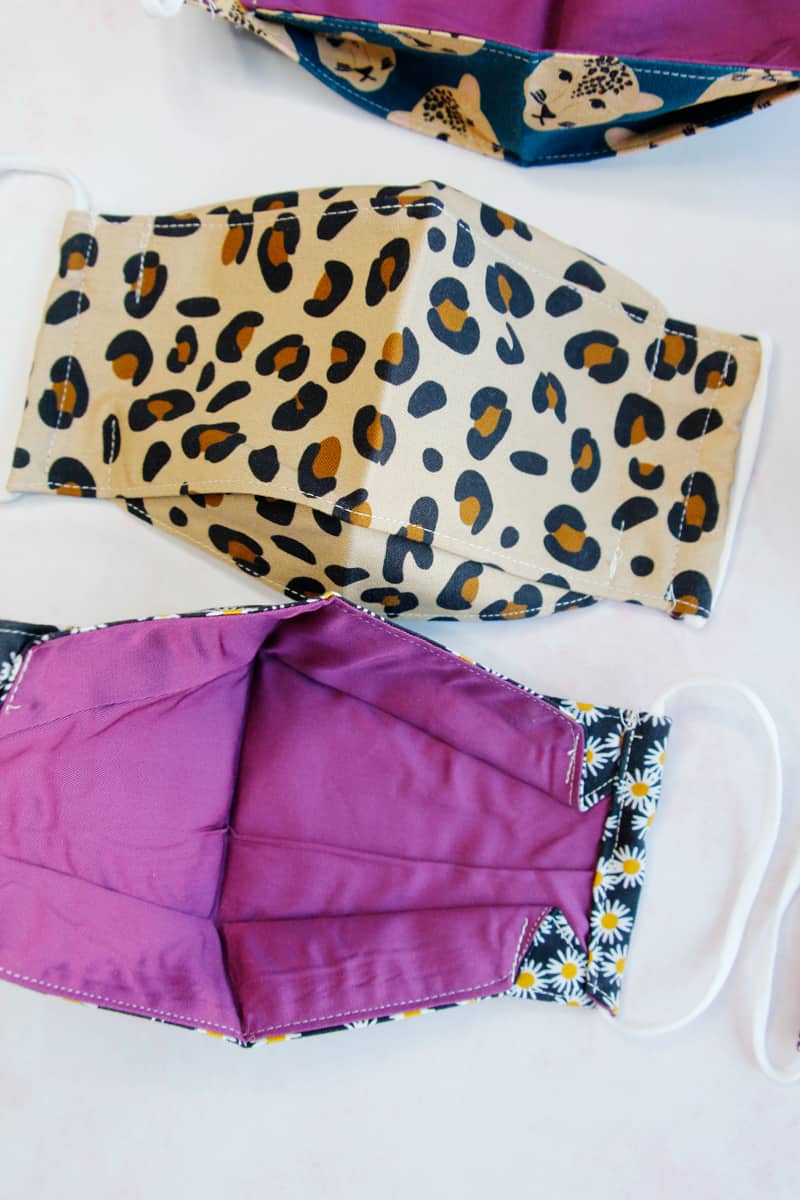 Here's the biggest secret to preventing acne from your mask! A few fibers have natural antibacterial properties including BAMBOO! Use bamboo fabric as the layer closest to your face to naturally cut down on bacteria.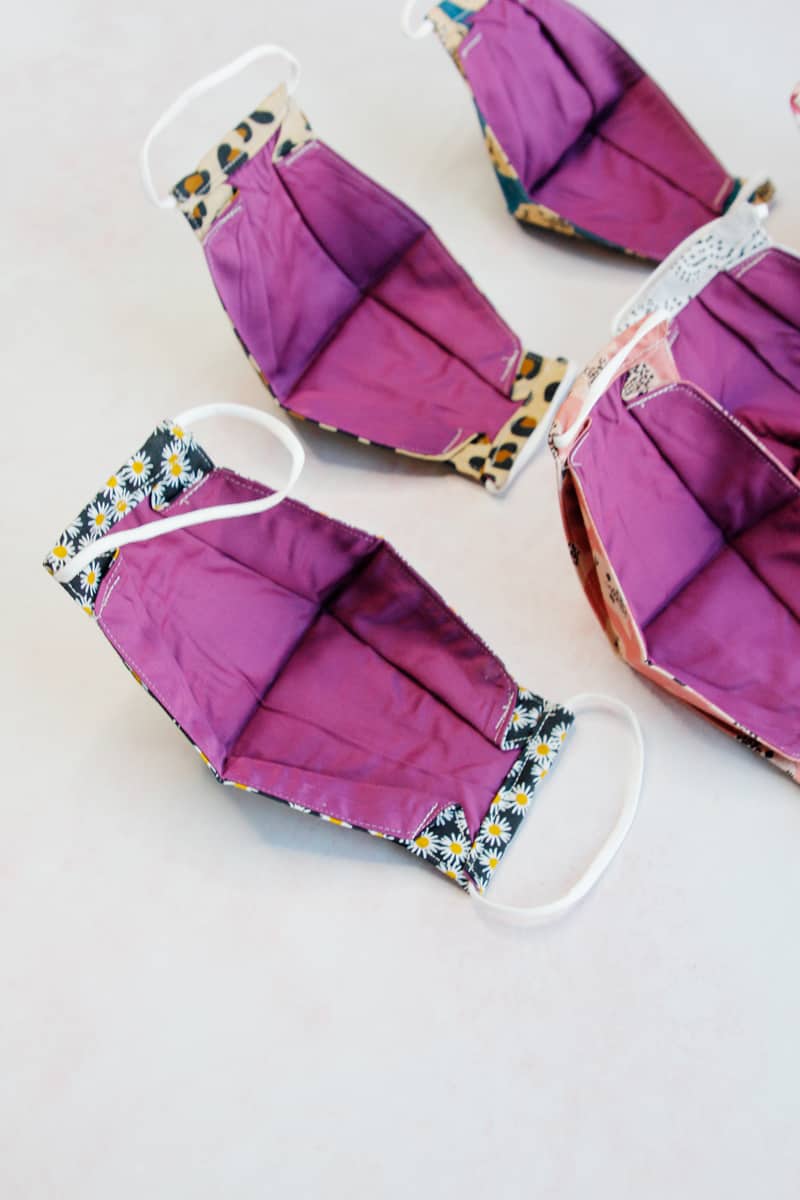 Bamboo is amazing, it's also a great wicking fabric, dries quickly, and is comfortable in humidity. This tip is so easy that you can do it with any of the patterns shown above. Just add a third layer of a bamboo blend fabric.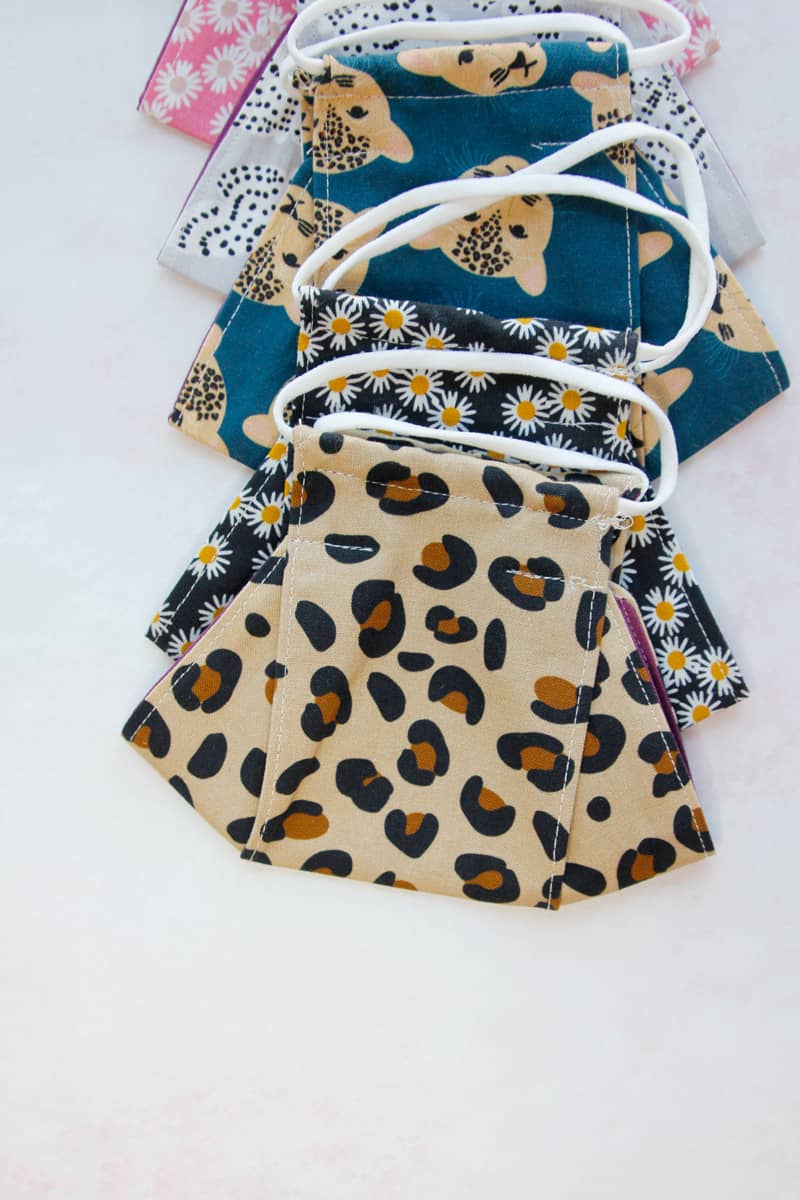 Bamboo fabric can retain some of that antibacterial properties the bamboo plant has, however the more processed the fabric is, the less likely it is to have that germ fighting power. So, choose organics cotton and bamboo blends over viscose or rayon bamboo.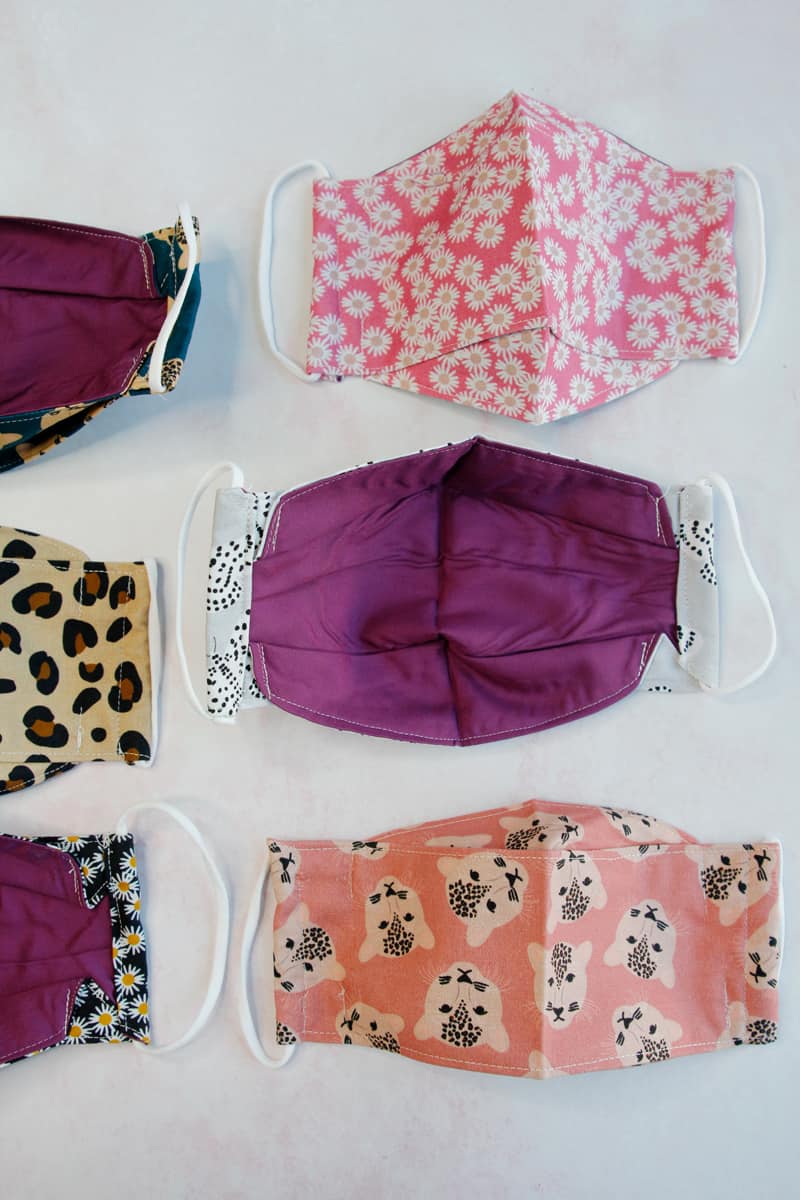 Many bamboo fabrics are knit. Keep in mind, a knit fabric is not ideal for a 2-layer mask. Knit fabric has larger spaces for bacteria to permeate. So, if you are using a knit bamboo, add it as a 3rd layer over 2 woven cotton layers. Just stack the two cotton layers together and treat them as one layer as you sew. Since most studies involve only 2 layers of cotton, it is best to do the 3 layer adjustment when using any fabric that isn't 100% cotton.
Pick a breathable mask to prevent maskne
Although you can create an antibacterial mask with any mask pattern, my recommendation is the 3D mask sewing pattern, it's free! This mask does not sit directly on your skin, though it is snug at the nose and chin.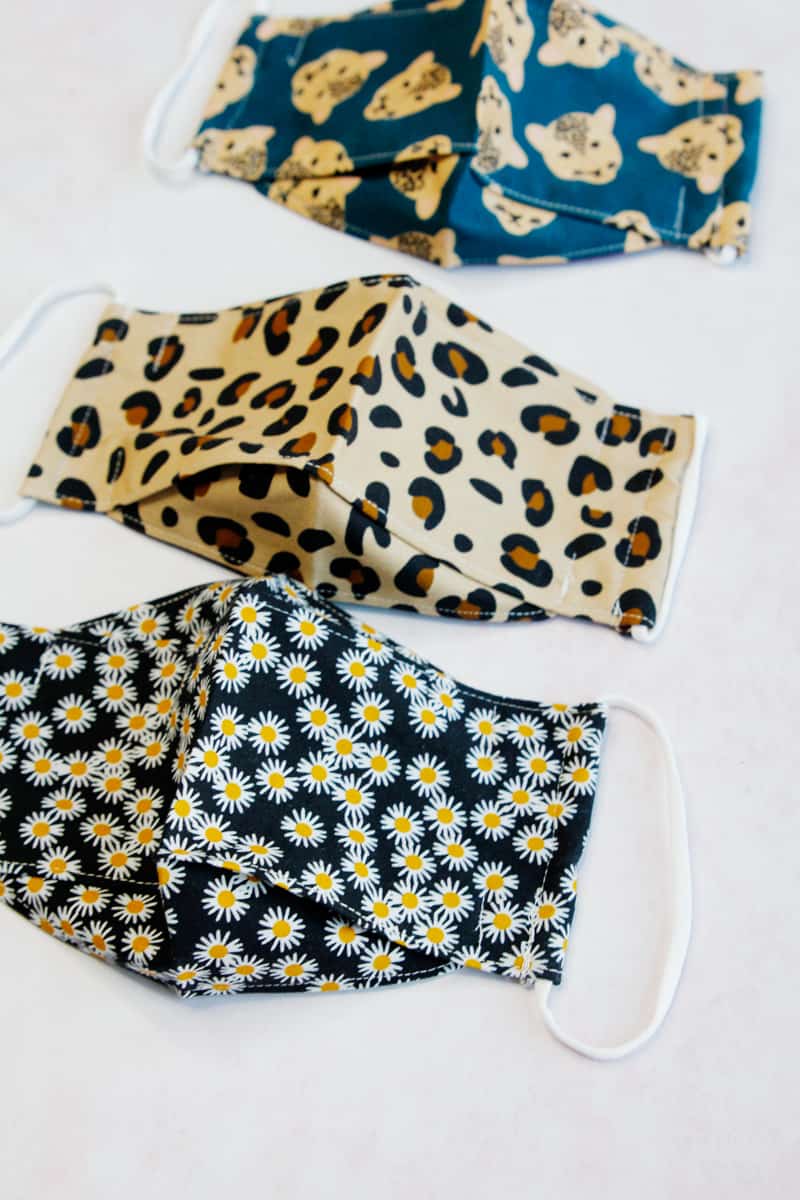 This design is ideal because it pops up off of your face allowing you to breathe. I also find I am less sweaty, or not sweaty all at, with this mask because it doesn't sit right on your face. Sweating and bacteria together can clog pores so preventing the sweat is best!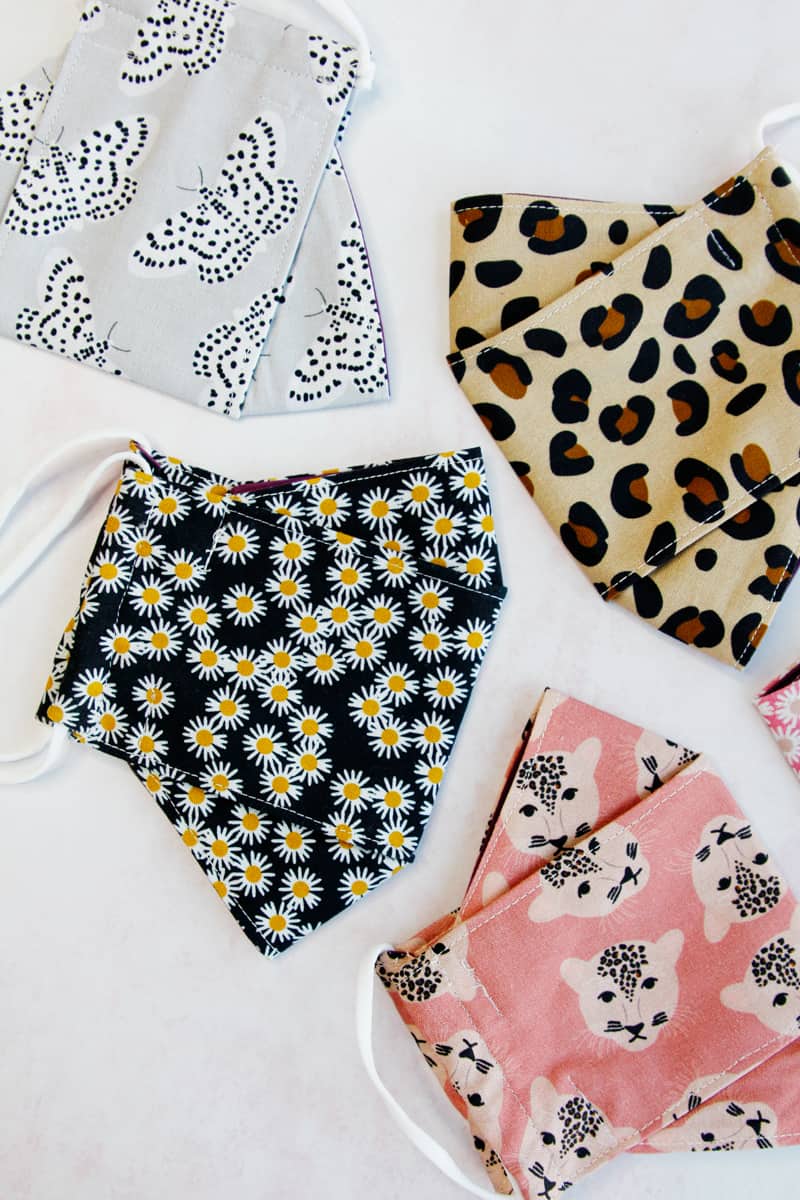 –
Combine the 3D mask with the antibacterial fabric and you've got the best combination for a homemade made that prevents maskne!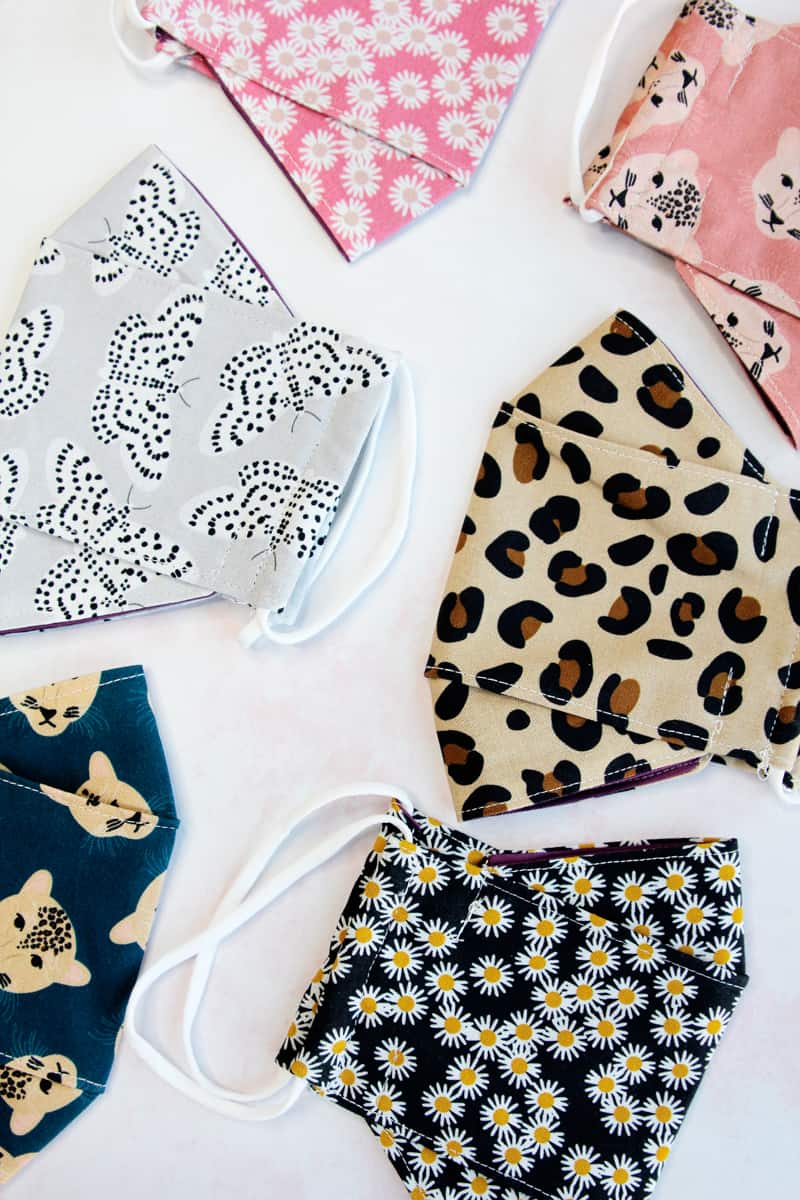 Wash your mask frequently
This is probably obvious but also good mask wearing practice: wash your mask between wears! To really prevent contamination, a mask shouldn't be reworn between washing. Try not to adjust your mask or take it on and off frequently.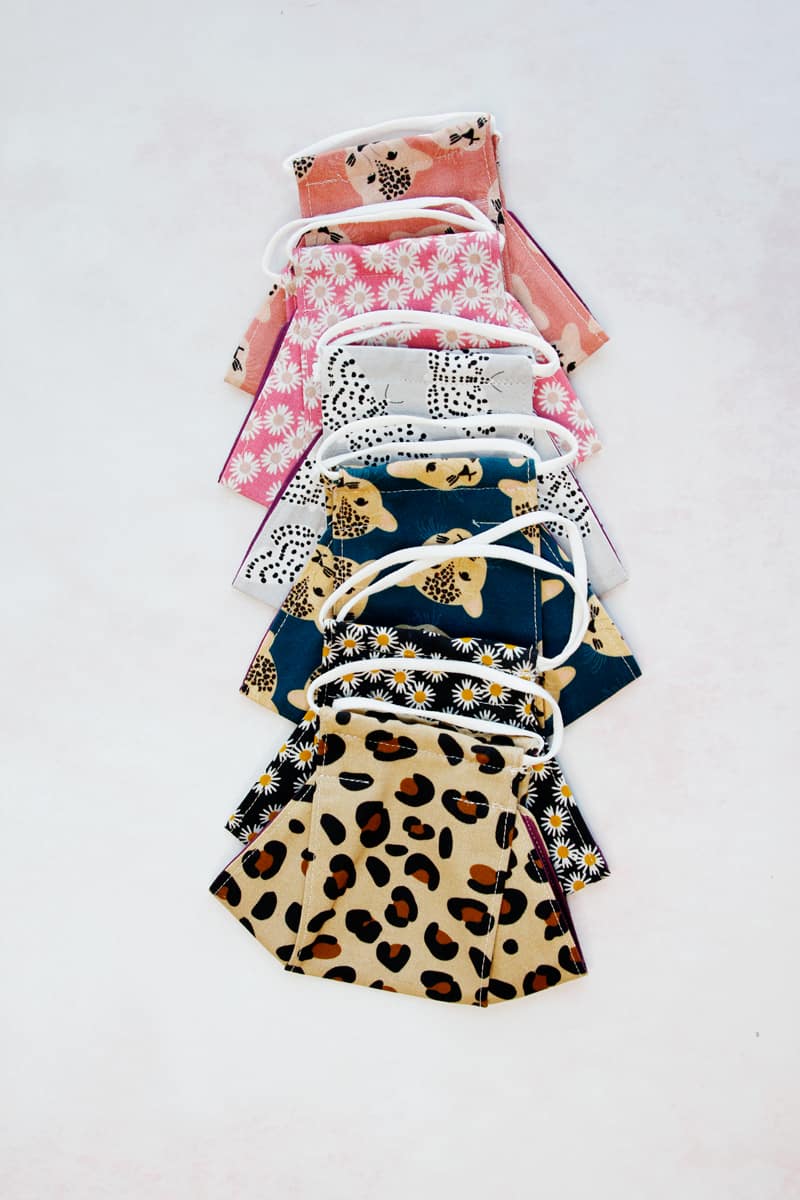 I like to have a lot of handmade fabric masks on hand so I have plenty flowing through my laundry at all times. Use these tips for making more masks at a faster pace!
Make better masks!
Here are more free mask patterns and posts!