I've had the Create Room DreamBox for over a year now and it has definitely changed my sewing game! Although this unit was originally designed for scrapbookers, the DreamBox is ideal for any crafter including those of us that love to sew! Today I'll show you how to store fabric a few different ways – these ideas can work for your sewing room even if you don't have a DreamBox!
Save 15% on the DreamBox until Nov 29 with code SKSMASSIVEJOY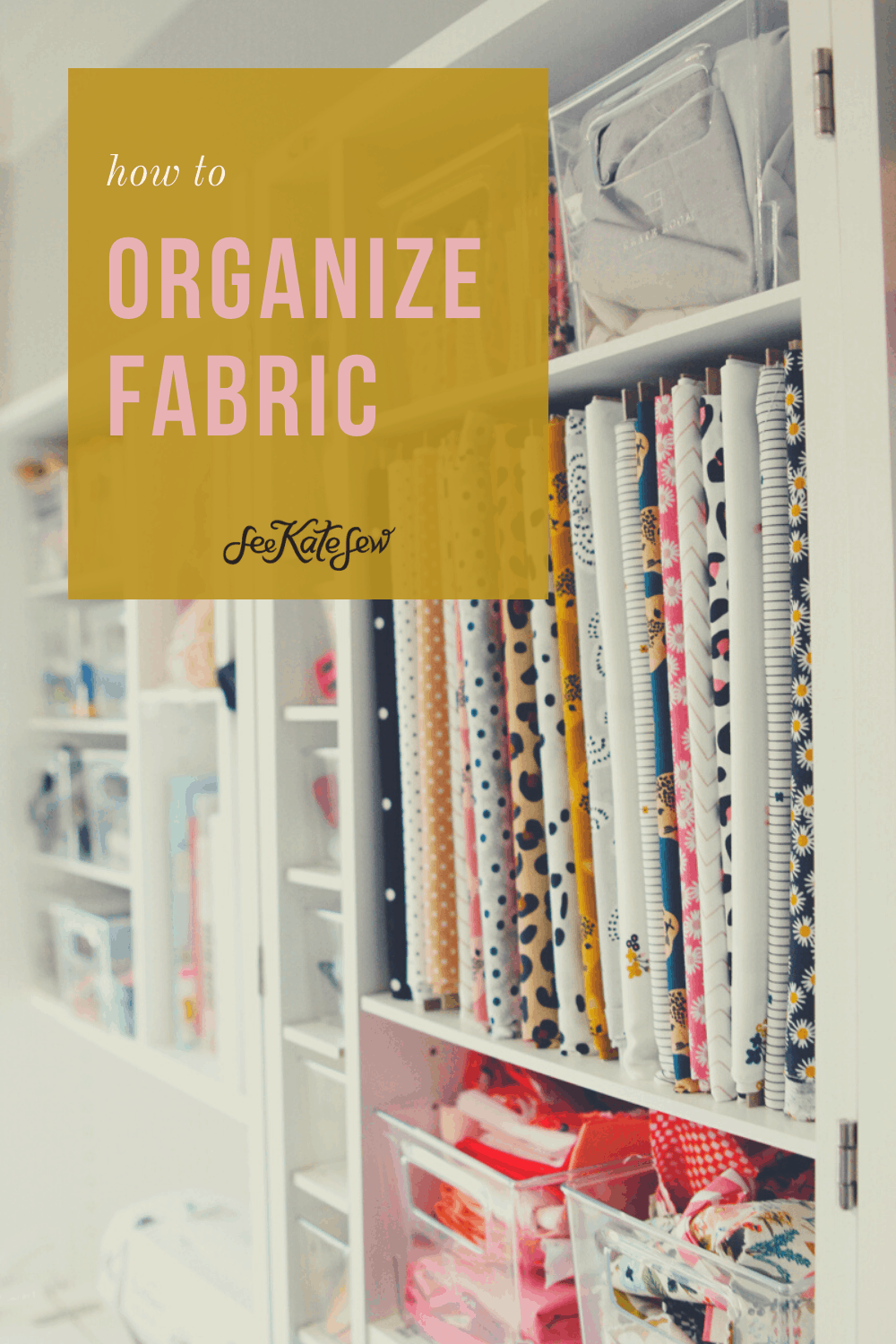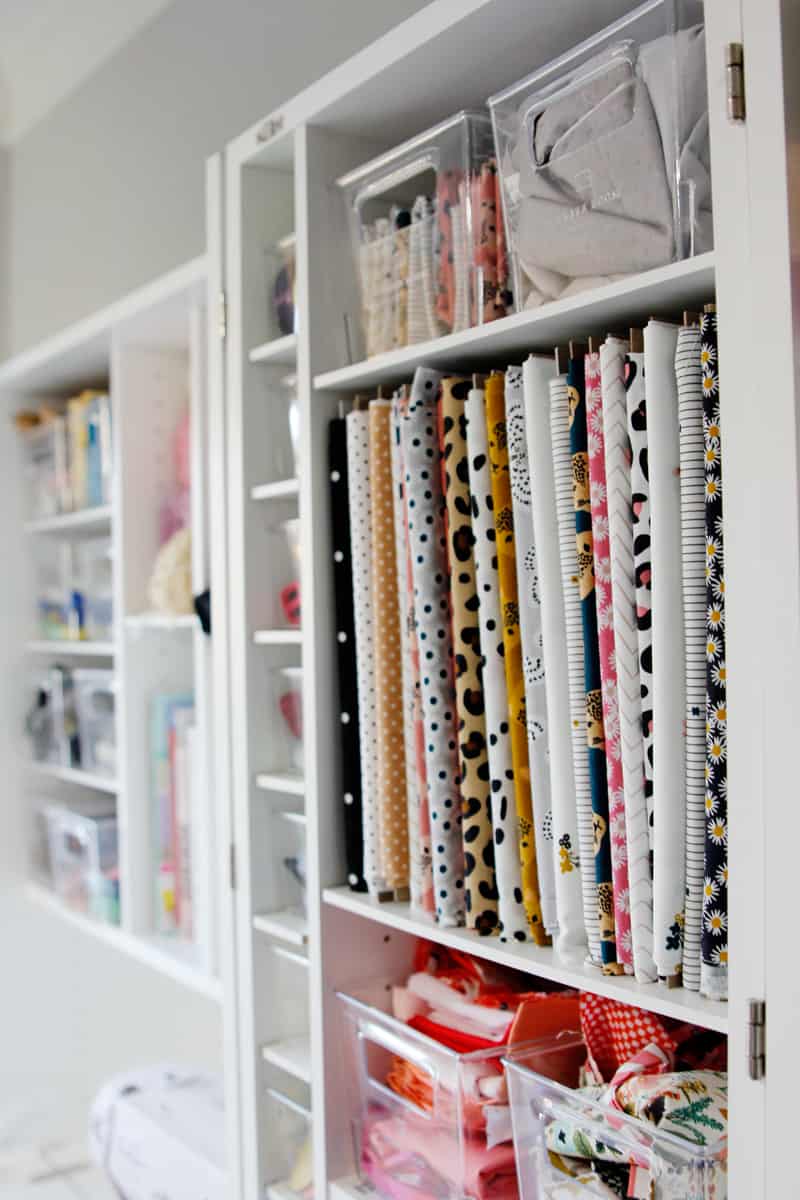 The DreamBox is an investment but I have a coupon code to make it more affordable! Use code SEEKATESEW50 for $50 off the Sew Station. Purchase it with the DreamBox (and code SEEKATESEW) for a bigger discount, a total of $200 off!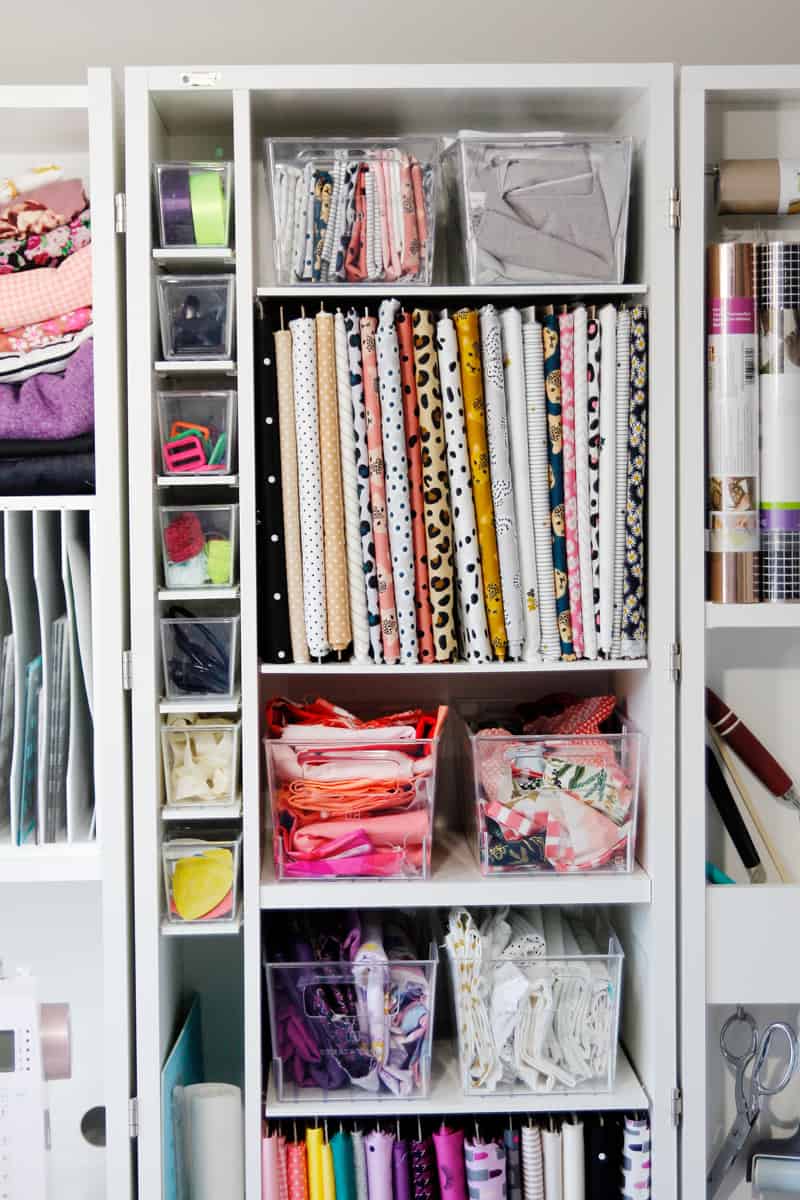 (This post contains affiliate links)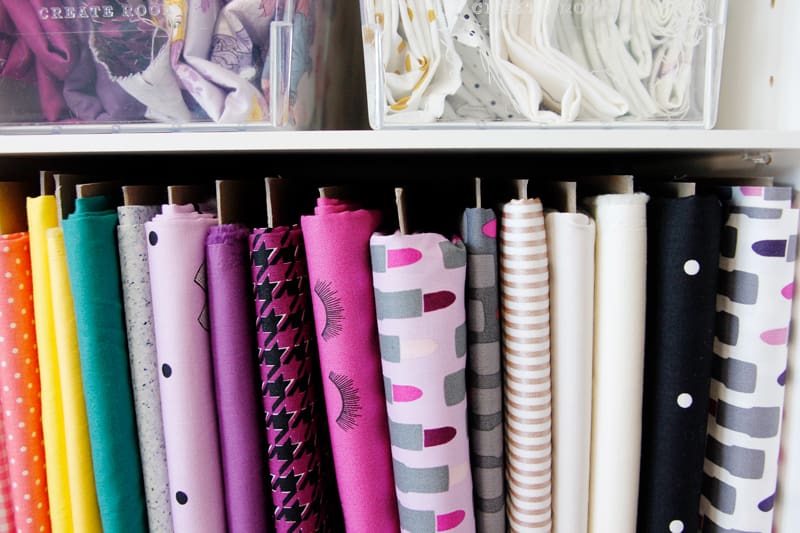 How to store fabric
The DreamBox has shelves and storage containers, so these ideas can work for any shelving unit. I definitely recommend the DreamBox if you want a totally clean slate to organize your sewing room! Read why I love the DreamBox here (these points will help you sell this furniture to any family members that aren't initially on board ;)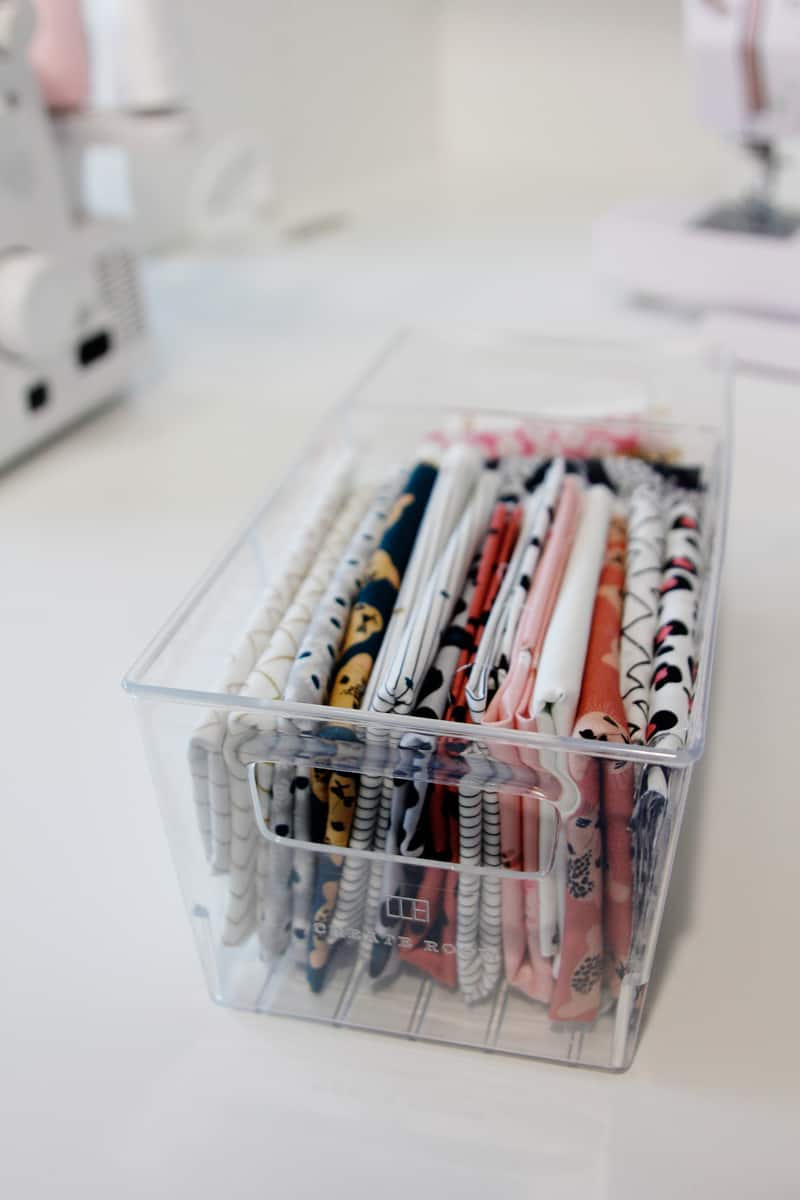 There are 3 main ways I store my fabric – in stacks on shelves, on mini bolts lined up vertically (my favorite way to look at it!!) and in clear containers by color or type.
Organizing fabric in stacks
Stacking fabric is probably the easiest way to put fabric up. I love pretty stacks of fabric and this is how I tend to store heavy weight like denim or coating and bulky fabrics like knits.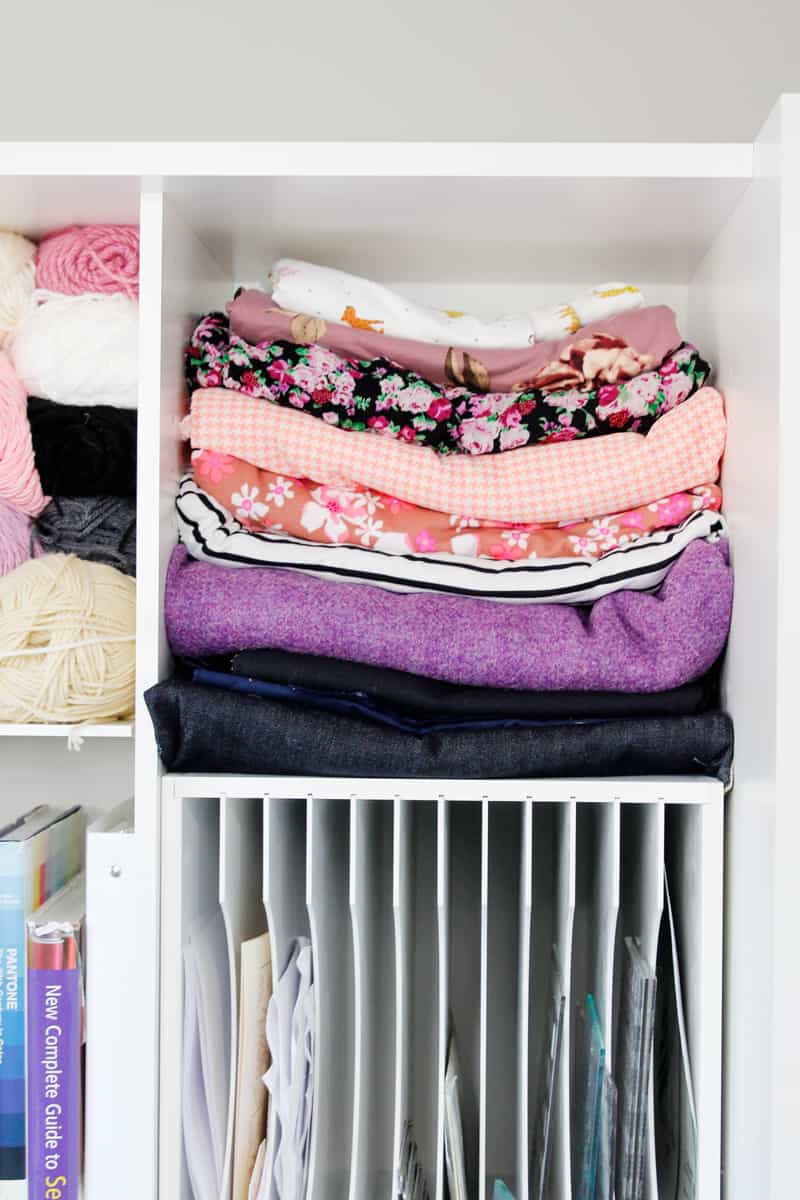 Stacks tend to fall over, especially if they are bulky and uneven. But if the shelf space is small, stacked fabric is great.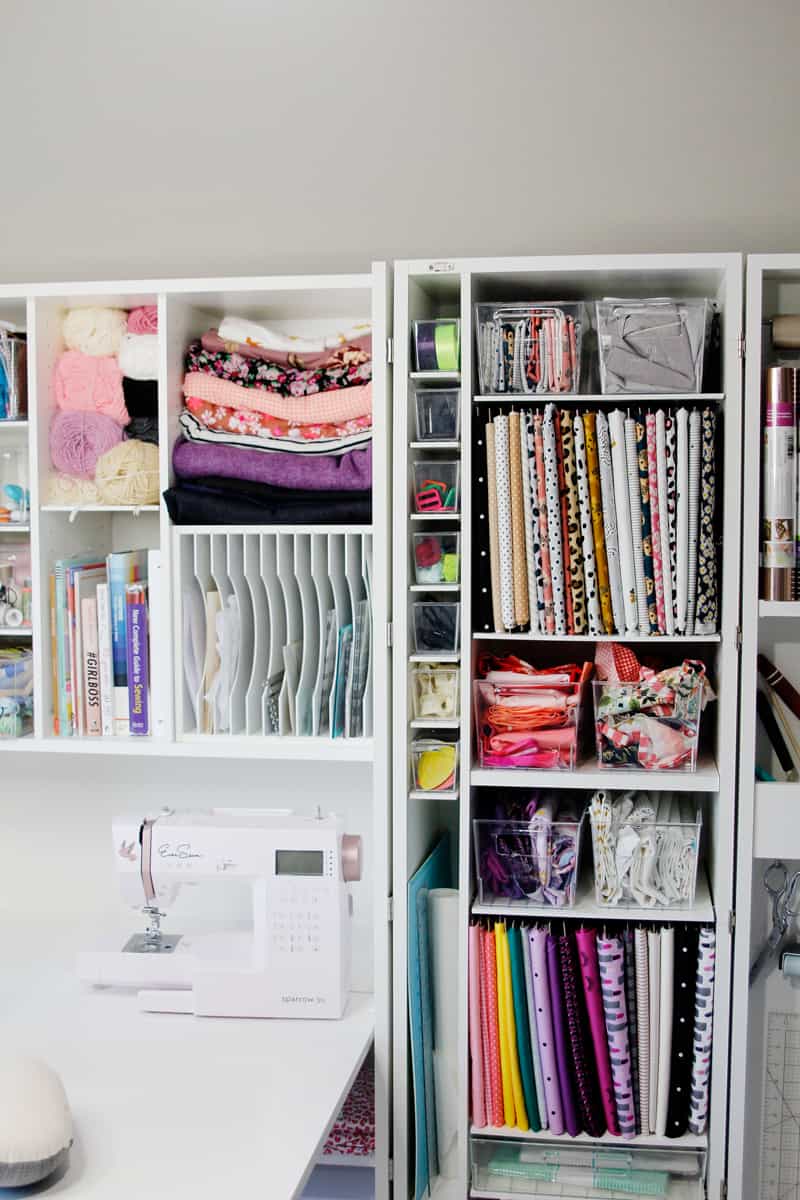 Mini Bolts for Fabric Storage
This is my newest genius fabric storage idea that is my new favorite way to store fabric yardage. I used simple 12″ by 12″ craft board to create "bolts" for lengths of fabric around 1.5 – 4 yards.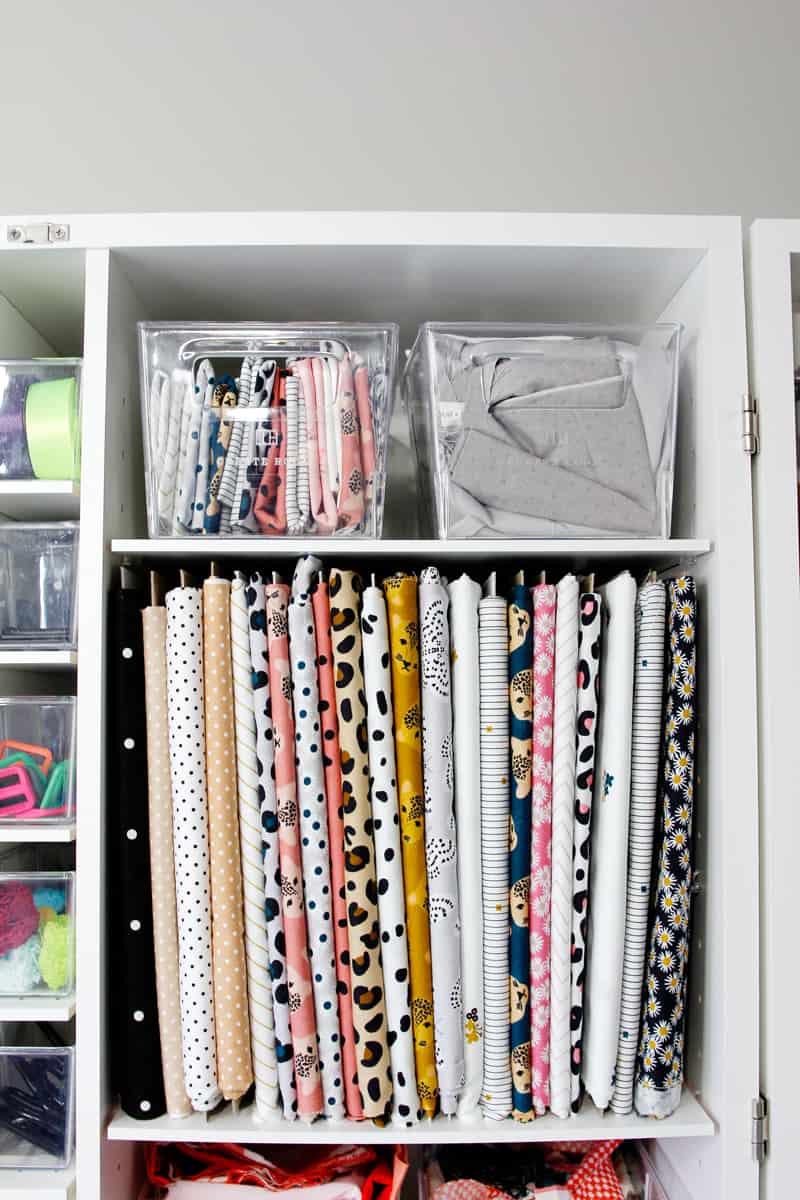 I did this mostly with quilting cotton prints that I want to see as inspiration. It works great for displaying pretty fabric!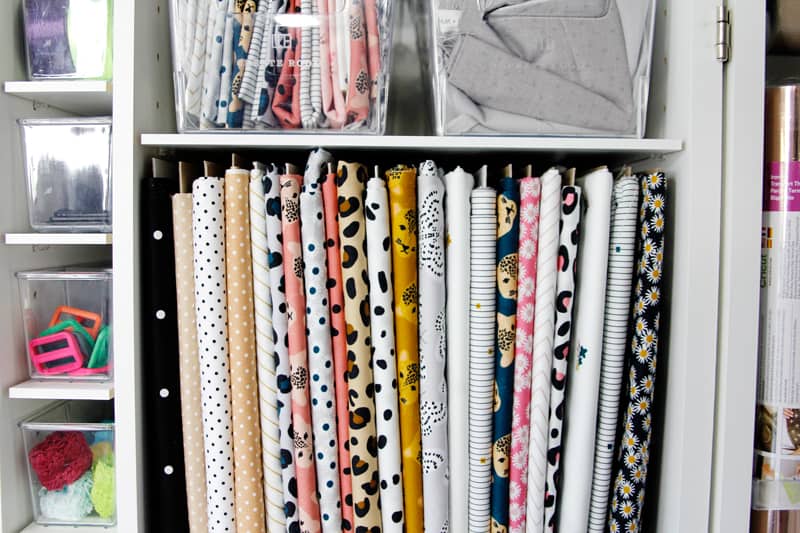 The craft board I used is this pack of 25 – the board are precut to the correct size and they are fairly inexpensive!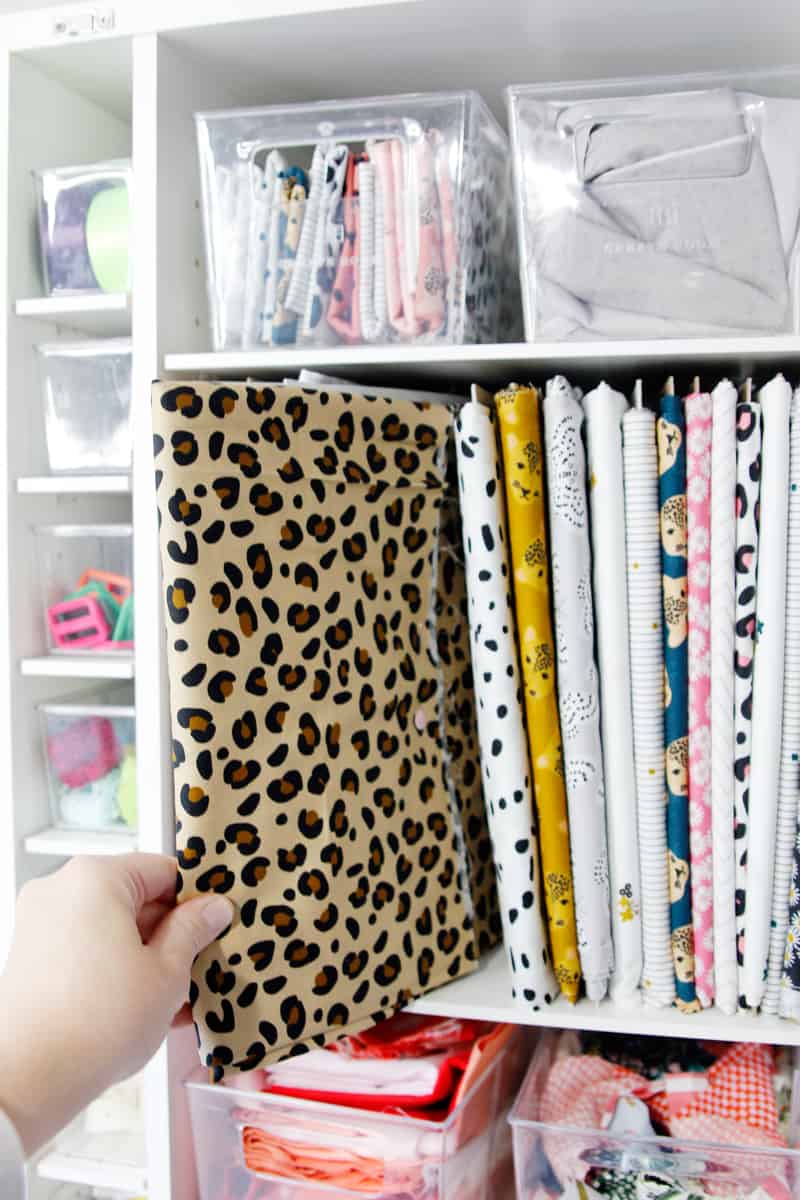 I love being able to see all my prints and not mess up a whole stack when I take one bolt out.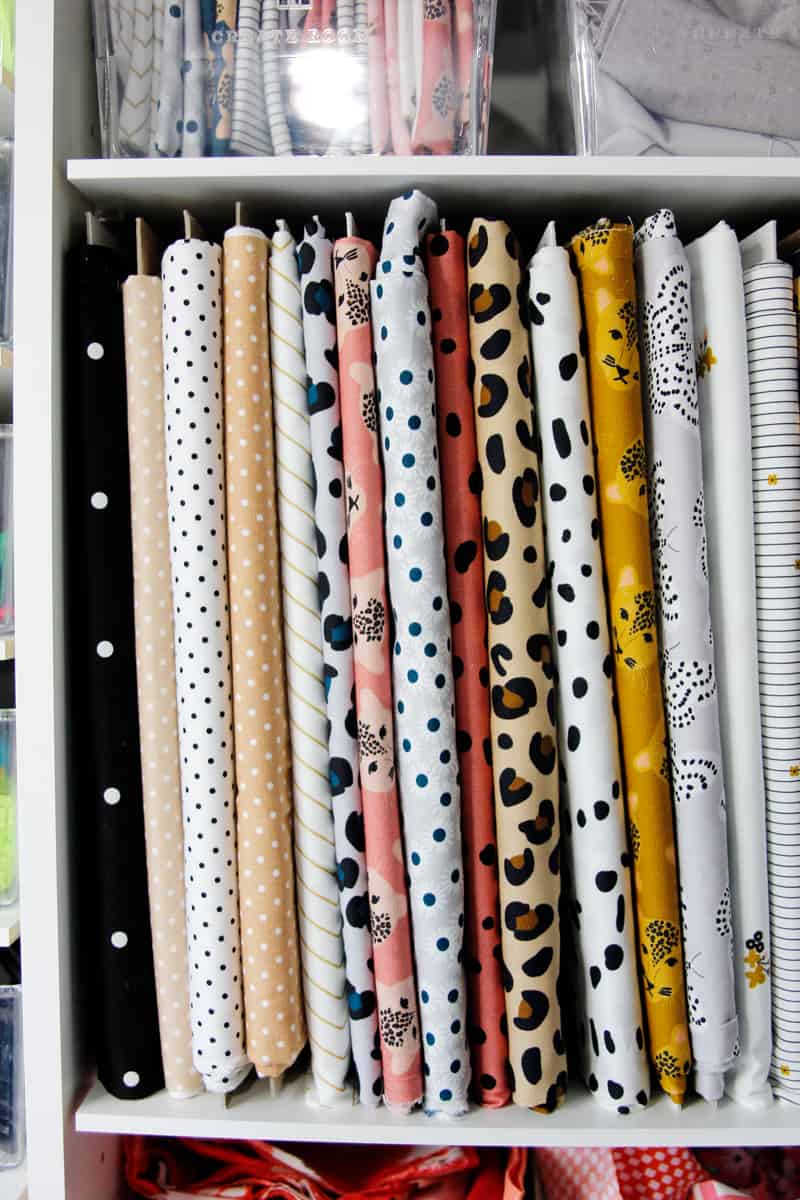 The DreamBox shelves should have 9 peg spaces in between to get the perfect fit. Heart Eyes!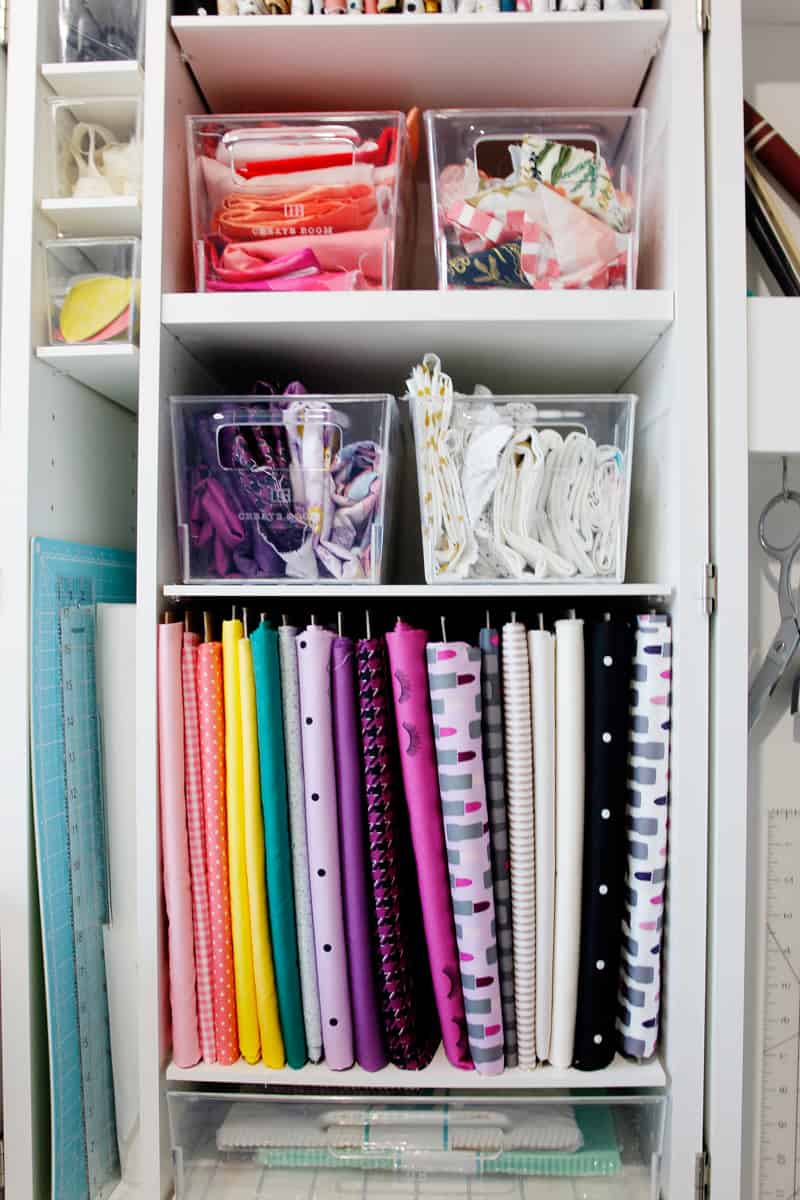 When you get your fabric from the bolt, it comes folded with the selvages together.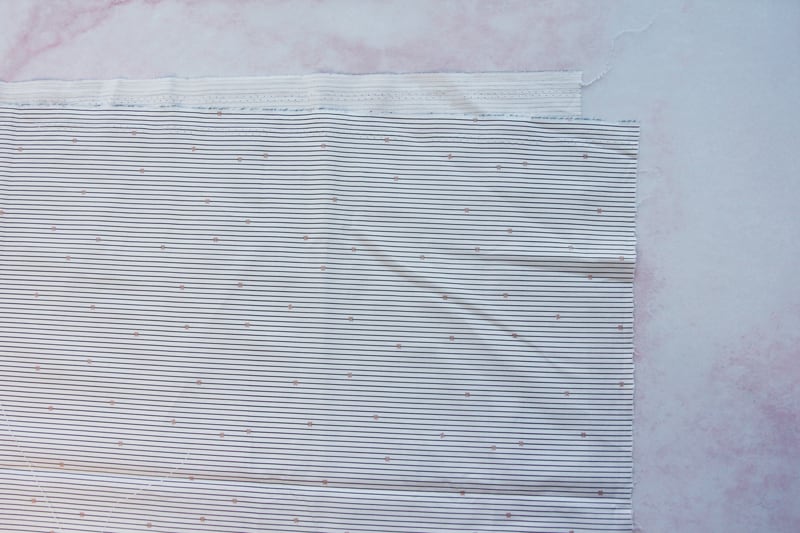 Just fold the long edge down again and wrap it around the board!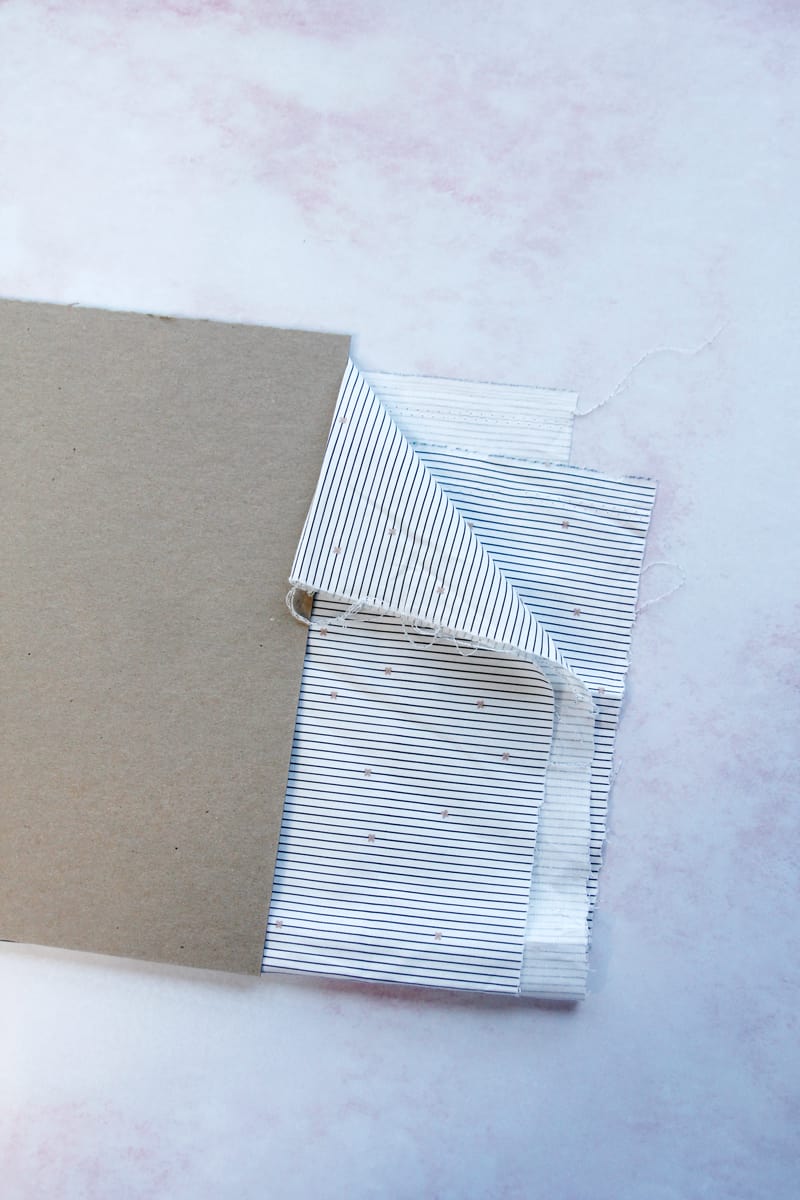 Secure with a pin and line it up on a shelf.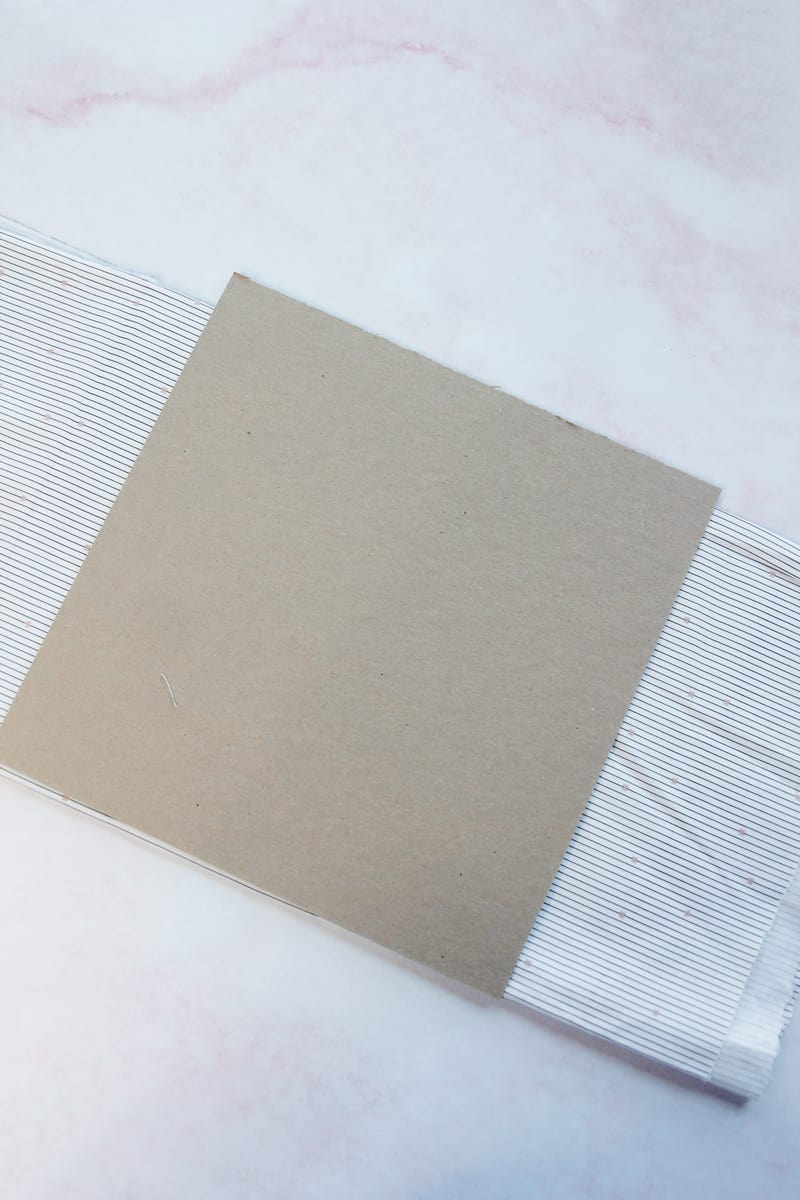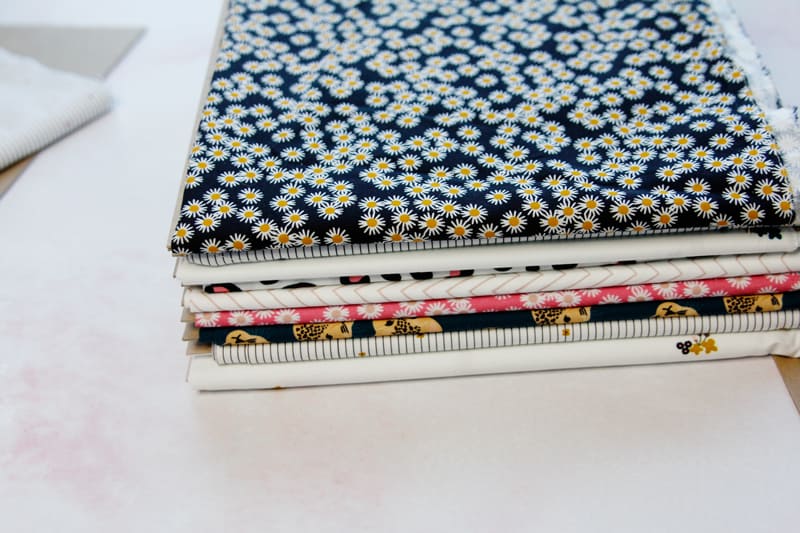 Store fabric scraps in containers
Small, clear containers are the best place for fabric scraps, fat quarters, and lengths less than 1 yard.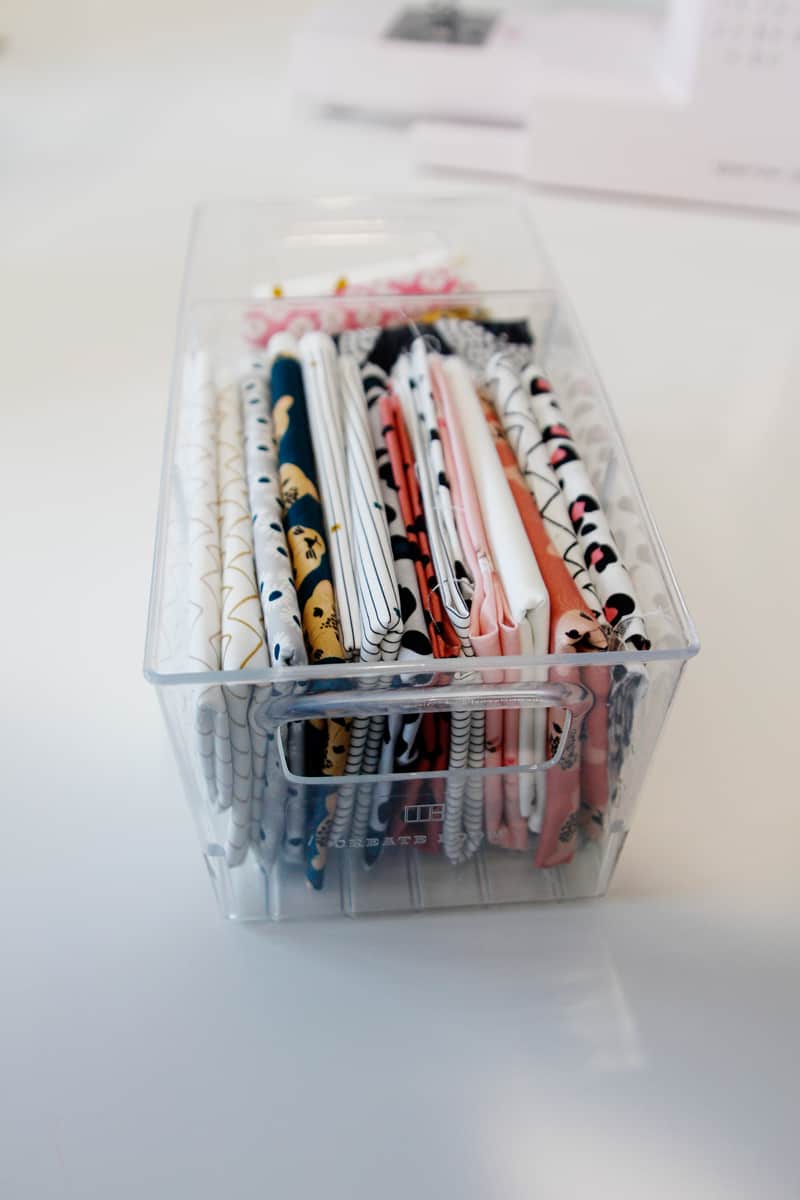 The DreamBox comes with 2 totes sizes that I use to organize fabric.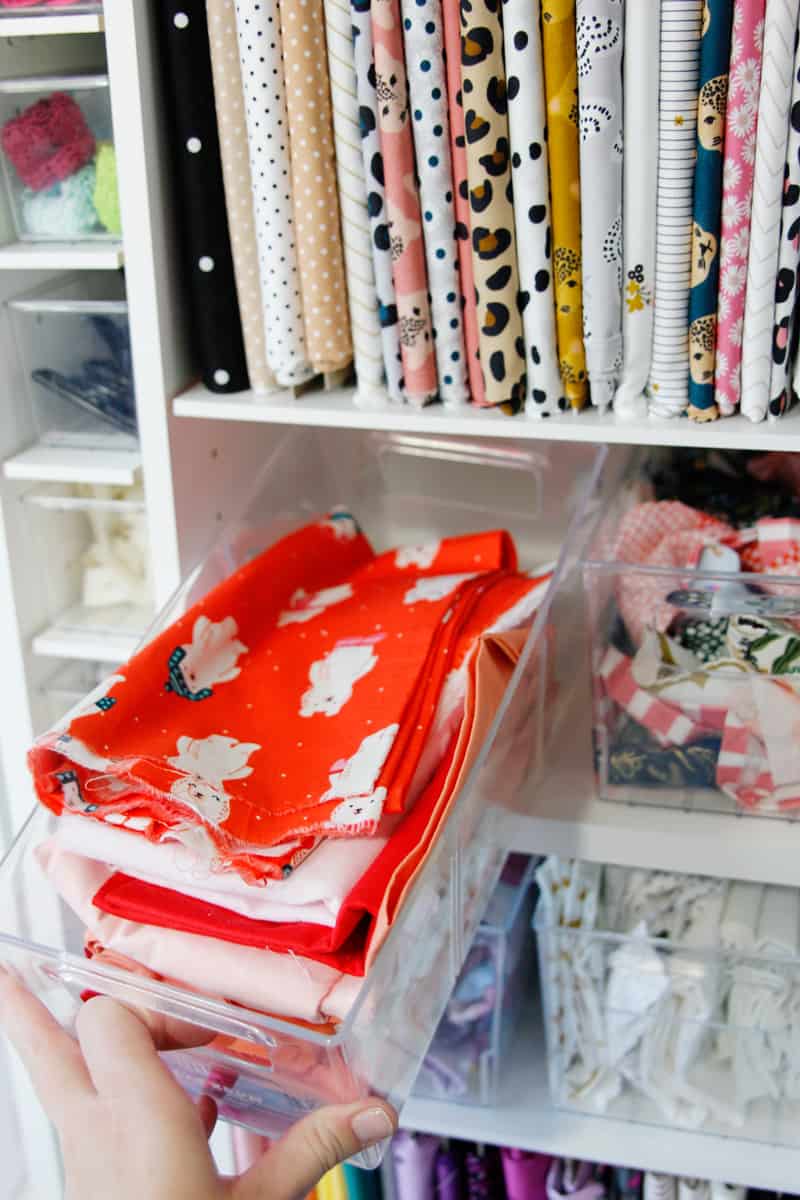 The shoebox tote is about the size of a shoebox and is how I store yardage less than 1/2 yard. If is a piece of fabric that can be stacked, I will fold it down and line it up using the clear tote dividers that come with the DreamBox. The dividers make it easier to pull fabric out without the whole bin being messy again.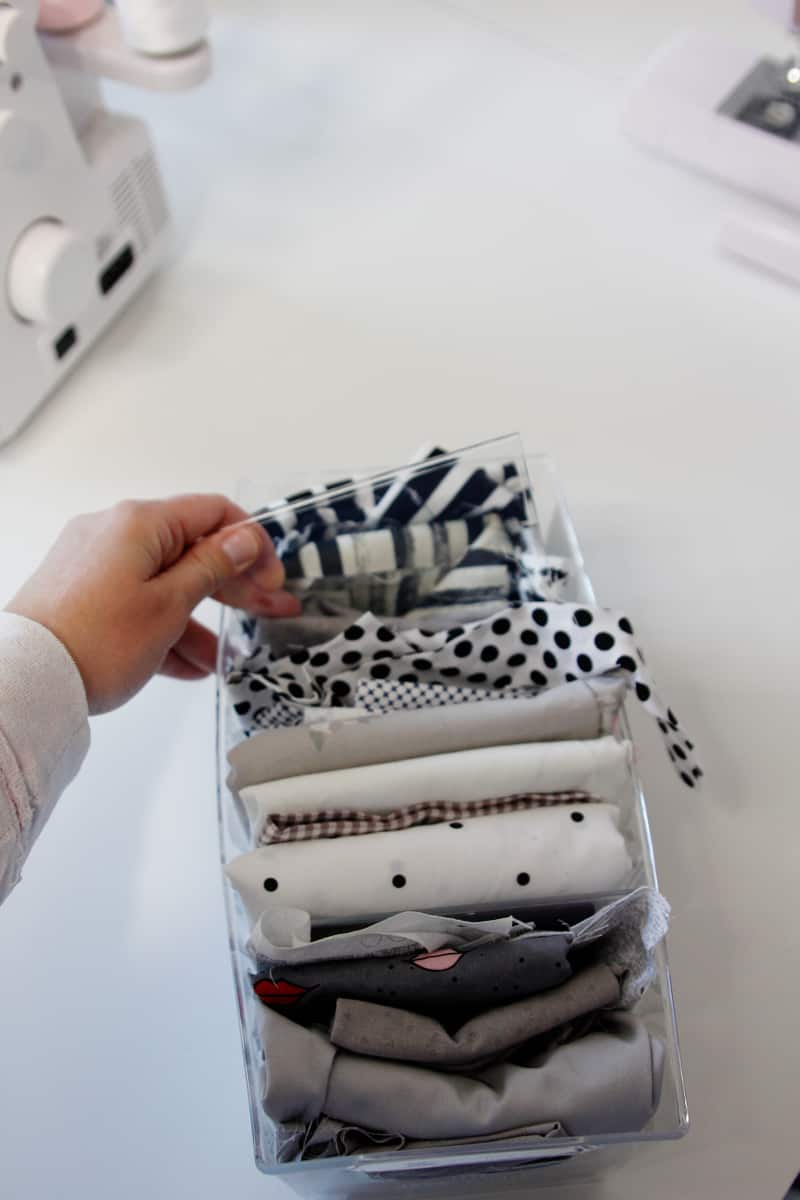 The shoebox totes are also great for things like jelly rolls or keeping one line of fabric in one place.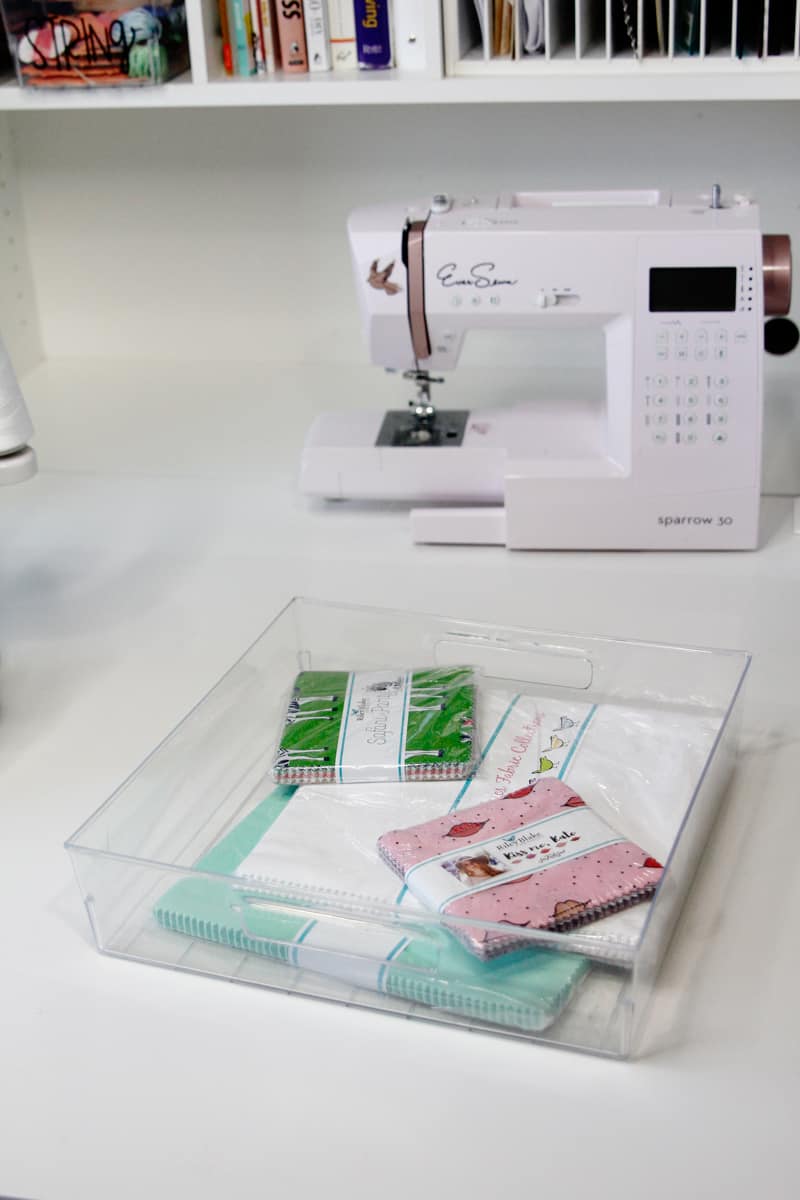 The flat totes are 12″ square and I use that for cuts of fabric that are about a yard and still folded in their freshly cut from the bolt glory. I like to organize these by color or pattern, like all the dots together.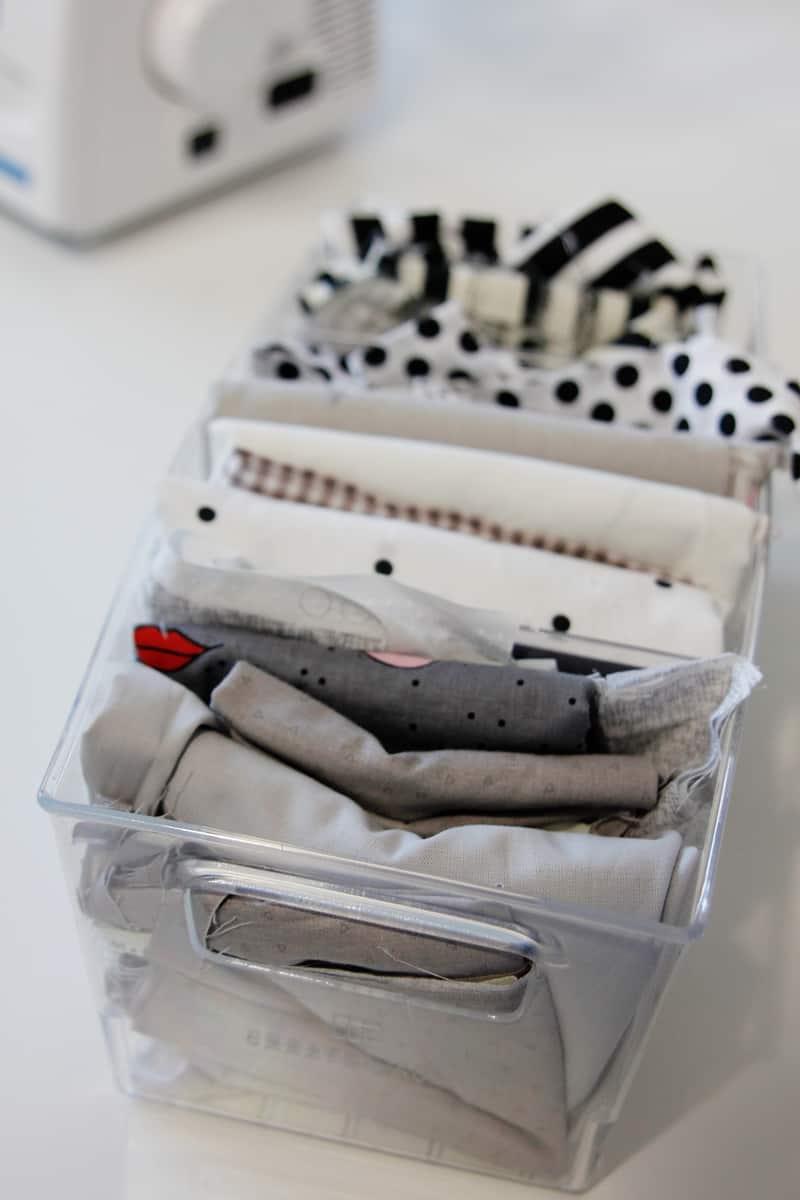 I also love the flat totes for stacks of precut squares like 10″ stackers or charm packs.
Organize fabric by color
I think the easier way to store fabric is by color, by fabric line, or by type of fabric. Most of my quilting cotton is organized by fabric line until the fabric becomes scraps and I sort by color.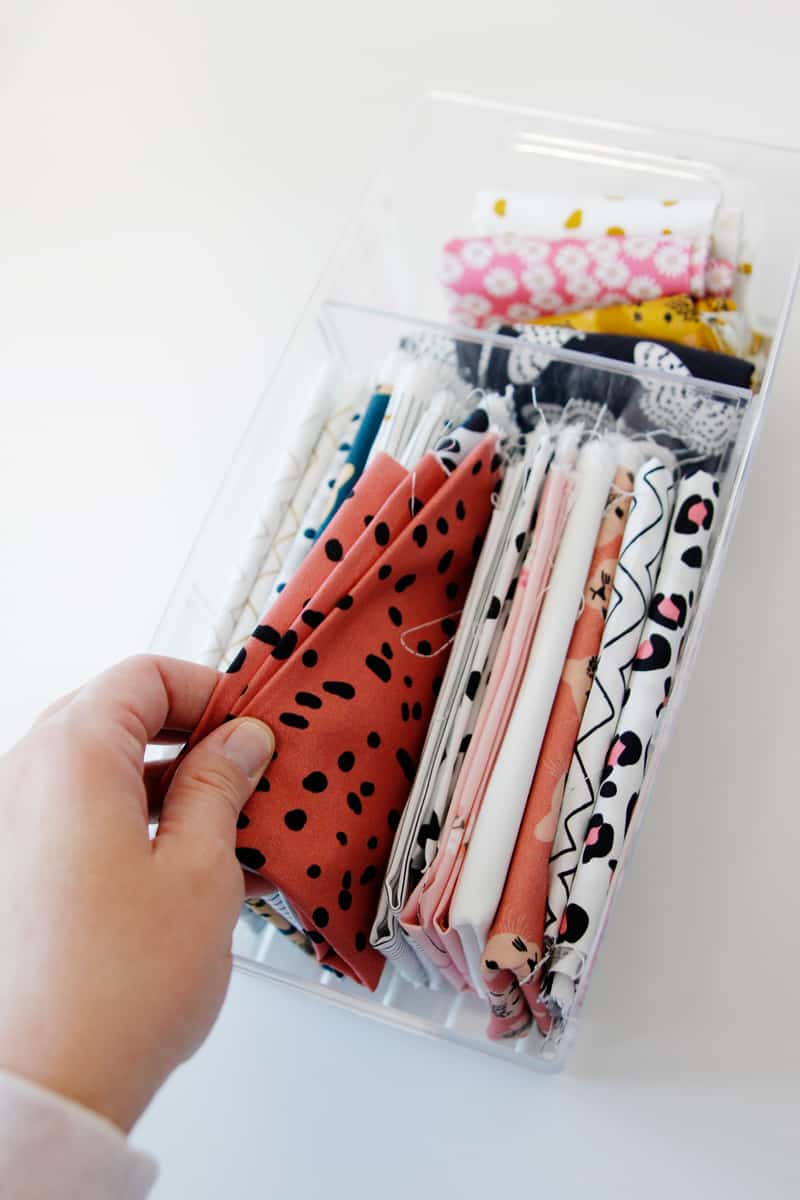 I hope you learned something that will help you make your fabric organized in your home! How do you store fabric?
More Sewing Room Posts