Did I even wear crop tops when I was 17? No. But hey, now they are IN! I think you might have been wondering why my new ZIPPY top pattern has a crop top variation.  The ZIPPY top worked so well as a crop top, I just had to make it an option in the pattern. Two kids and way too much ice cream isn't going to stop me from wearing them! I think they look super cute paired with high waisted skirts.
The Zippy top has two variations: the regular top or crop top. This post is all about the crop top, but check out yesterday's release post for more information about the pattern! I was heavily inspired by Zooey's Golden Globes look from last year! (source) I love how formal and playful this crop top is with her tulle skirt. I mean I already had a girlcrush on Zooey, but this outfit sealed the deal.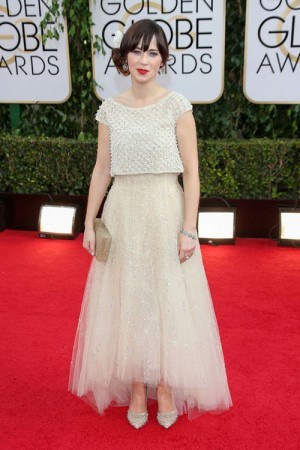 My favorite way to wear it is to pair it with a maxi skirt. It's the comfiest outfit ever! This maxi skirt is from Forever 21.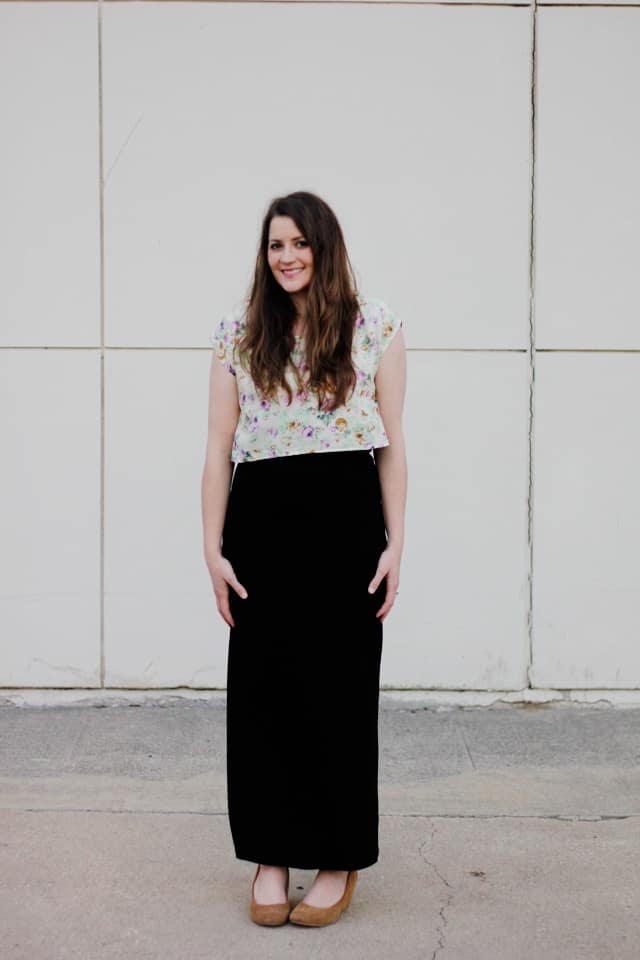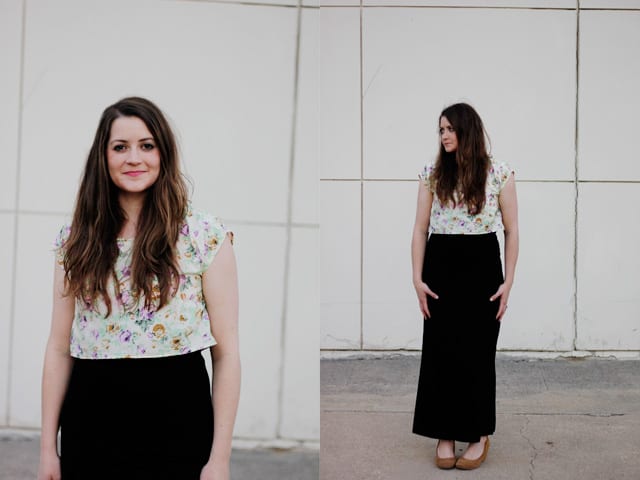 It also pairs well with my striped skirt from eShakti.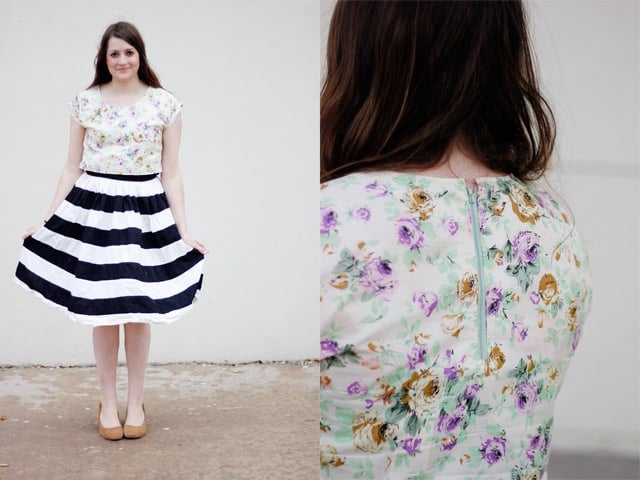 And finally, the crop top looks super cute over a strappy dress! The blue skirt is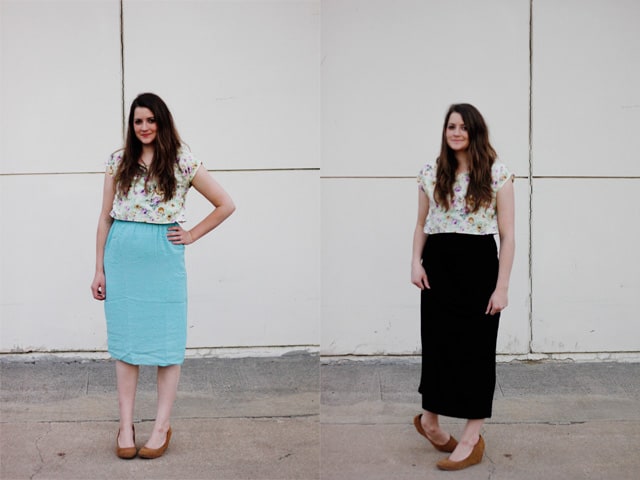 Floral goes with everything! So that's how I wear my crop tops! Get the pattern here and make your own! I'd love to see how you style them!