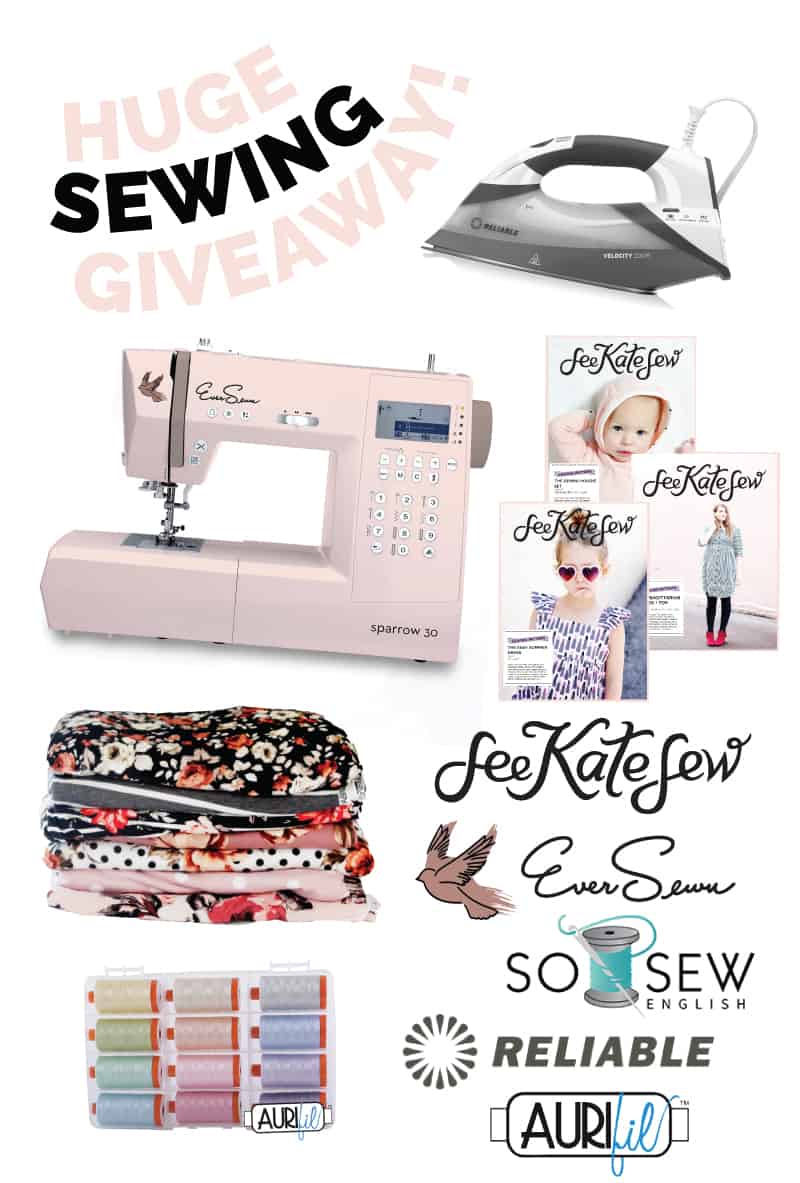 It's giveaway time! Every fall I like to get back into fall sewing with fresh supplies and I want one of YOU to have all of my current favorite sewing supplies! One lucky winner will get this huge sewing package – it includes a brand new PINK sewing machine, fabric, thread, patterns and more!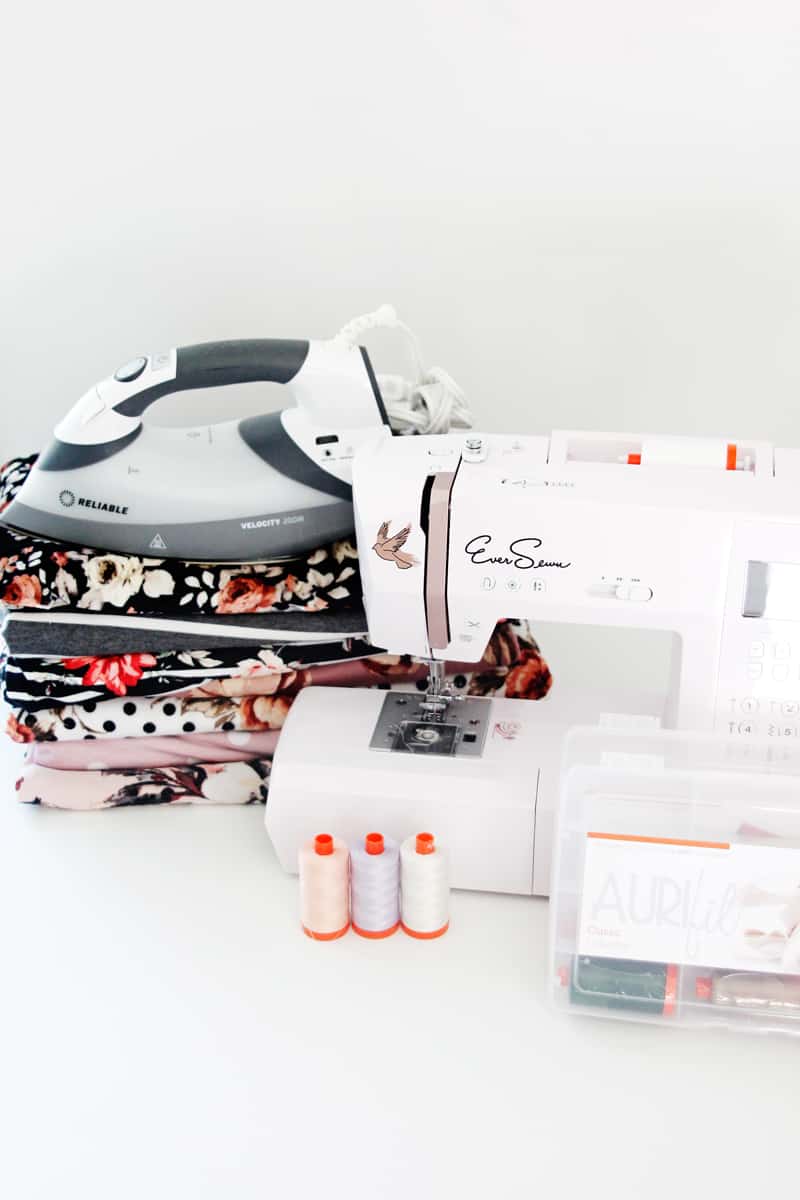 The total value is over $1200 and is sure to reset your sewing juju just in time for the holiday sewing dash! I'll tell you a little bit about these supplies in this post and lots more details in posts and projects to come over the next few weeks!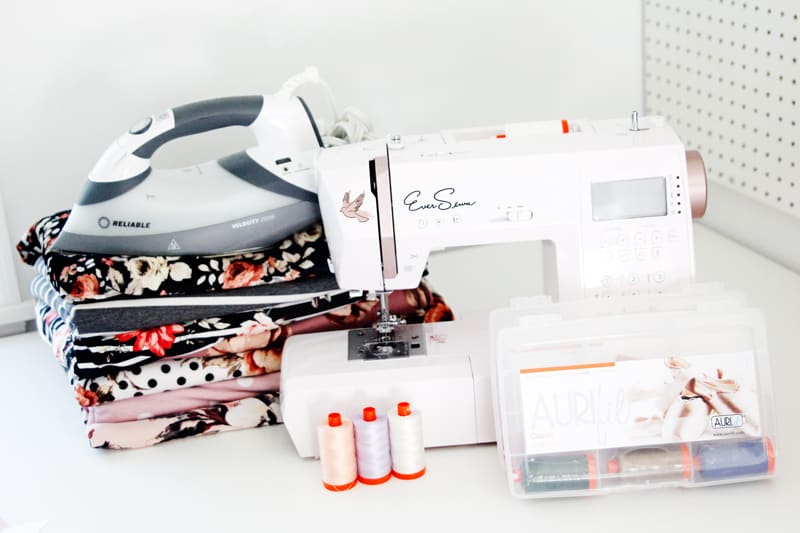 Here's a little breakdown of the prize package – try not to drool!
EVERSEWN SPARROW 30
I've been wanting a pink sewing machine for so long and my dreams have finally come true! The Eversewn Sparrow 30 has all the bells and whistles you need (and none that you don't!) plus it's PINK and has a cute name and cute little bird on it. This machine has everything I need for the types of sewing I do and it is a winner in terms of quality of stitch! As the slogan says, it was "Love at first stitch"! I'll share a full review of the Eversewn Sparrow 30 soon. This new machine valued at $399, which is a great price for the perfect upgrade machine!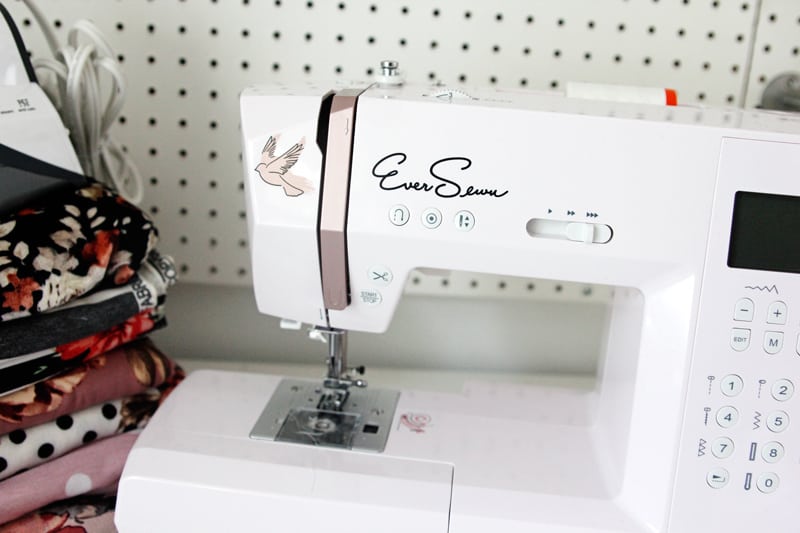 $200 to So Sew English Fabrics
So Sew English Fabrics is an online shop full of amazing knits (check out that stack right there!). I like to shop the florals, stripes, rayons, sweater knits and more – the site is very searchable and helpful in terms of helping you know what type of fabric you are getting! There are wovens available as well and $200 goes a long way but you'll also have no problem spending it all in one go! ;)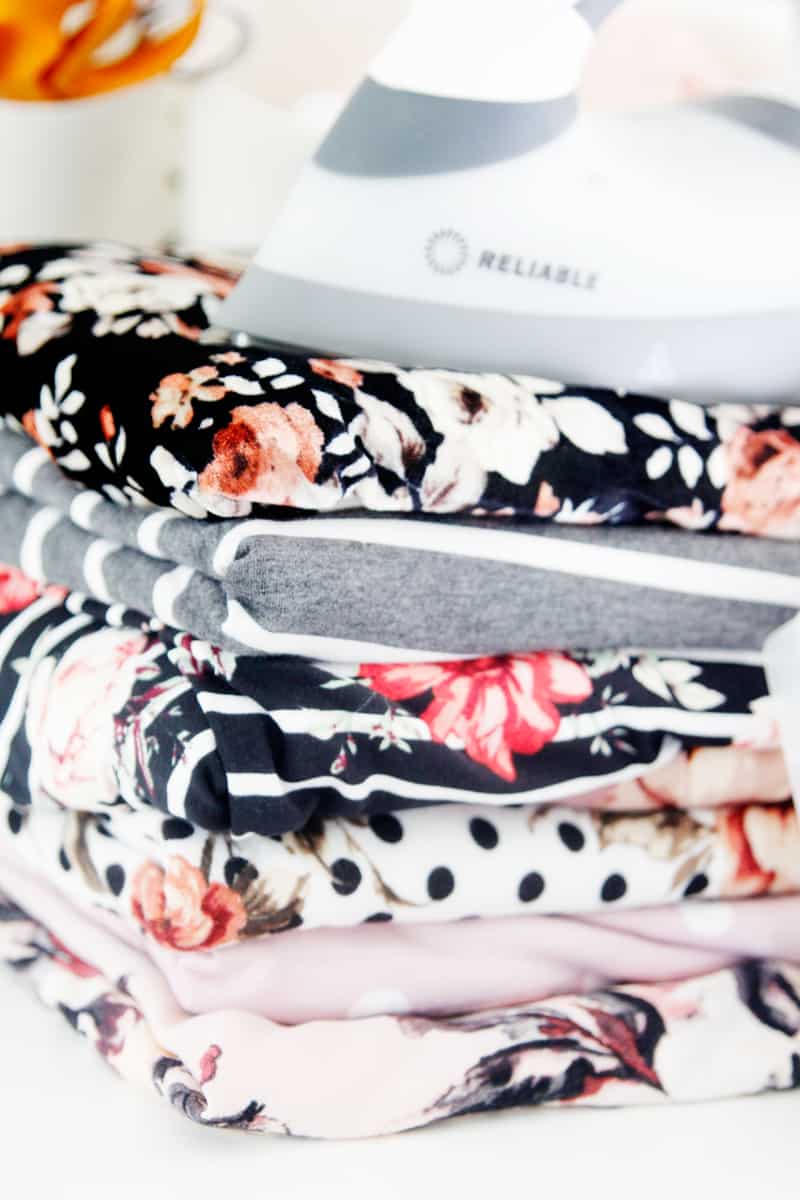 AURIFIL THREAD BUNDLE
If you've ever sewn with Aurifil thread you know that the quality of this thread is so good! I think you can see it in the sheen of the thread on the spool! And the colors are endless! 27 spools of thread are up for grabs – 2 full case collections plus 3 white shades! That bundle is sure to fill in all the gaps in your thread collection! And you'll be an Aurifil addict in no time!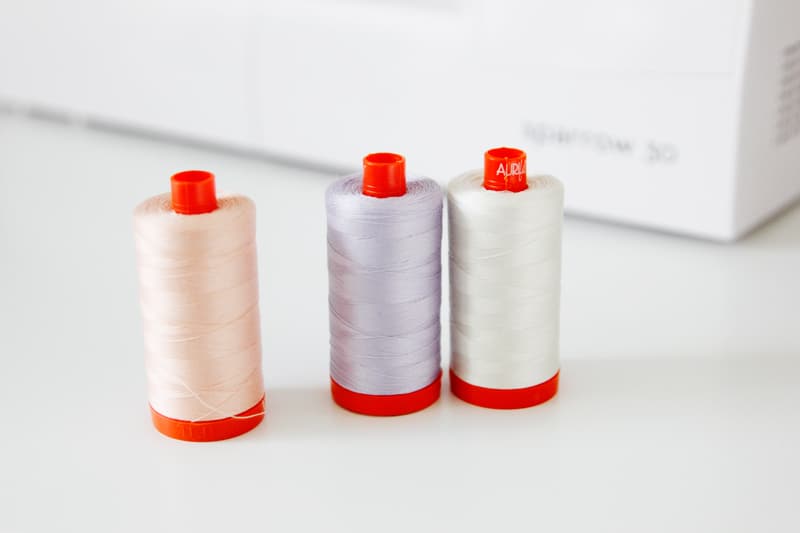 RELIABLE IRON + STEAMER BUNDLE
The Reliable Velocity 200IR is the iron i've been using the past few years! It's a heavy duty iron that is perfect for sewing! It's so nice having a nice iron – I used to always buy the cheapest iron at the store but found myself going through irons way too quickly. I upgraded to the Velocity 200IR and have been so happy with it! Reliable is also giving away one of their new OVO 150GT portable steamer! This cute little egg-shaped steamer is handheld and so great for steaming clothes, quilts and more! I wish I had had this at Quilt Market in the spring, it would have been so handy!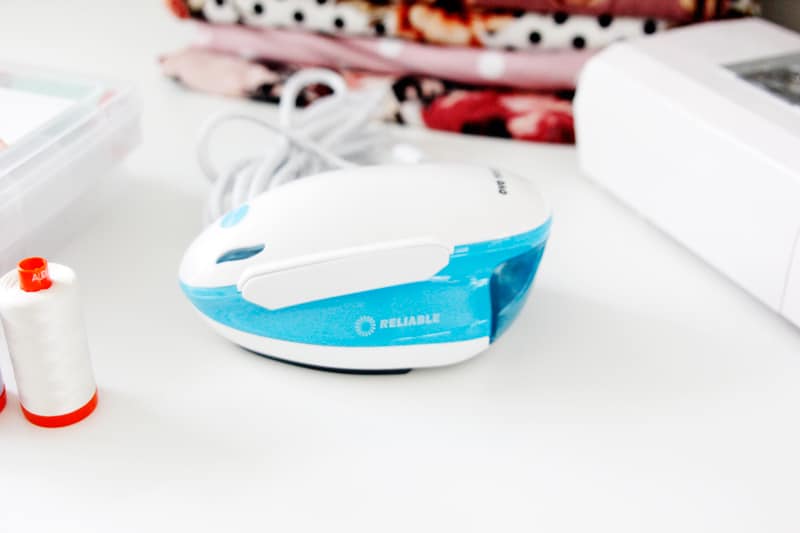 20 See Kate Sew Patterns
And just for kicks, I'm throwing in TWENTY assorted patterns from the See Kate Sew Pattern Shop!