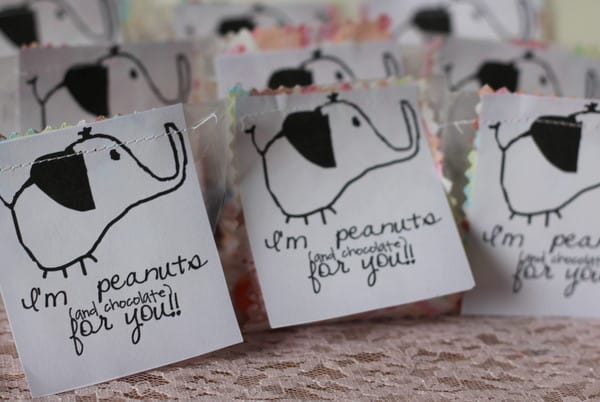 Finally….a healthy valentine! Well, kinda. You could use plain peanuts if you want. I opted for dark chocolate covered peanut m&ms. Which I didn't know existed until the regular peanut m&ms were gone. Yum. And I think that qualifies for healthy(er)!


You can print my quirky elephant valentine here: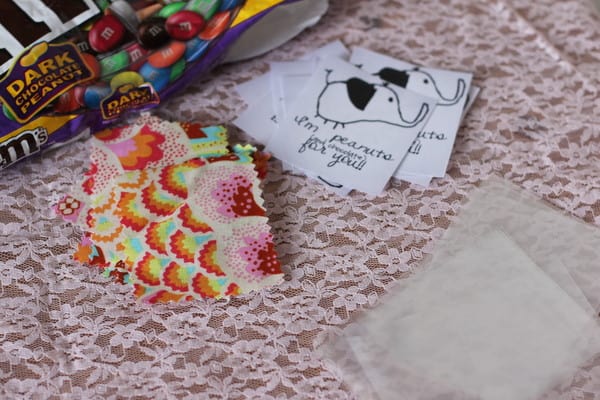 Lay the paper on the fabric. You want a pop of color to show through the treat bag, so put the fabric face down.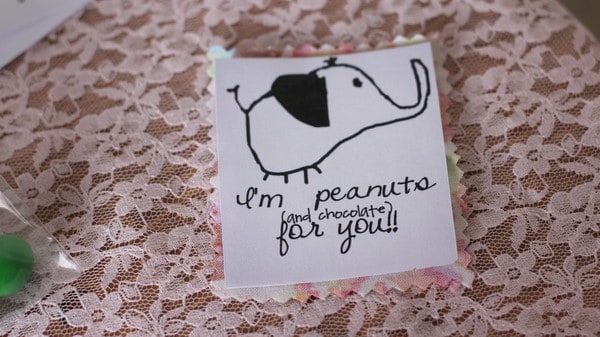 Fill those treat bags.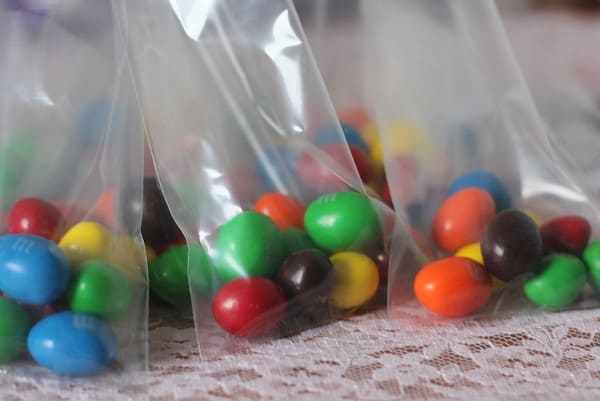 Then sew your little stack of paper and fabric to the bag.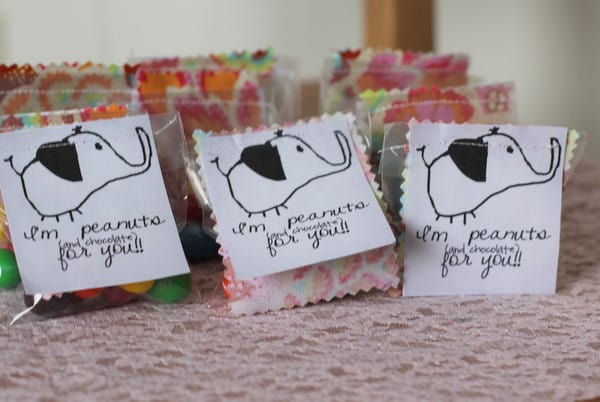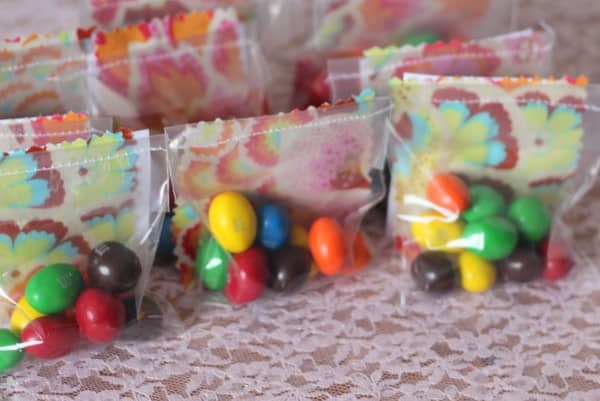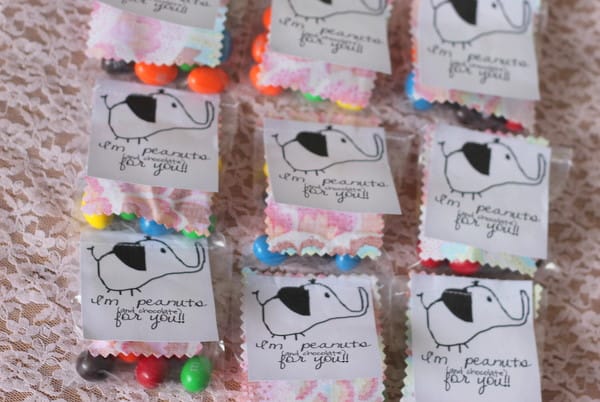 I love putting paper in my sewing machine! I think it's because my mom always told me not to. But I grew up (kinda) and found out that the only reason is because it dulls the needle. Psh. Those are like $1. No biggie. So now I sew paper and fabric and plastic sometimes, too!