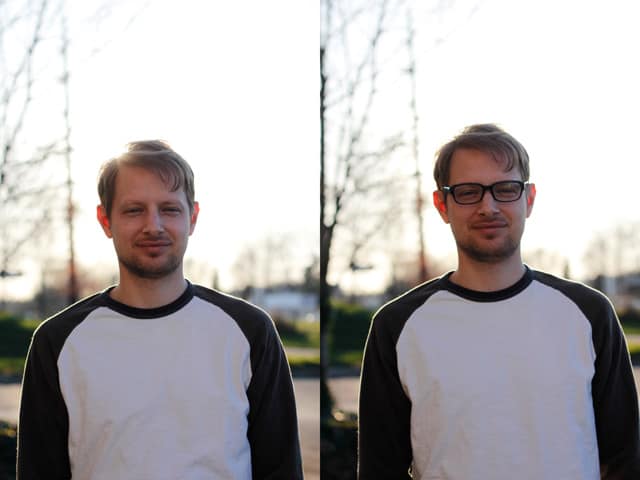 My husband looks really young. People often think he is 5 to ten years younger than he actually is. He has a baby face which has been brought to our attention recently as he applies for jobs. His resume is awesome and he gets lots of interviews. We had a little suspicion that he wasn't getting jobs because he looks so young. But we didn't really think much about it until one employer's first words over Skype were "You look really young!" That might have been a slip of the tongue, because he didn't get that job and that's definitely age discrimination!
So when Firmoo asked to send me some more glasses, I got some for him (even though I really wanted to pick some more for me. You can see my cute ones here.) I know this isn't the normal use for glasses but if you choose the right ones, they can add at least 5 years right? At Firmoo you can order non-prescription lenses, simply for looks, so these ones don't have a prescription. If you've never order from Firmoo.com before you can get your first pair FREE! Details here! My pair is a prescription pair, they do that, too!
I picked these black framed glasses. I think they are a little too hip to make him look OLD, but at least they make him look more serious, right? Oh please say you'd hire him! He doesn't normally wear glasses, but I love this look.
We haven't stopped there. He has also been growing out his beard which is pretty thin and blonde. Oh he even DYED HIS BEARD it to fill it in. He hates it. We have been brainstorming things to make him look older and just ordered a briefcase. Beard, glasses, briefcase, a watch maybe? Desperate times call for desperate measures.
So do you think he should wear them? Have you ever gone to an extreme for a job? Do you have any other tips for making a baby face look older?
Don't forget to get your free pair!