Today's post is a remix of the boy's shirt into a super adorable girls shirt over at Kitschy Coo!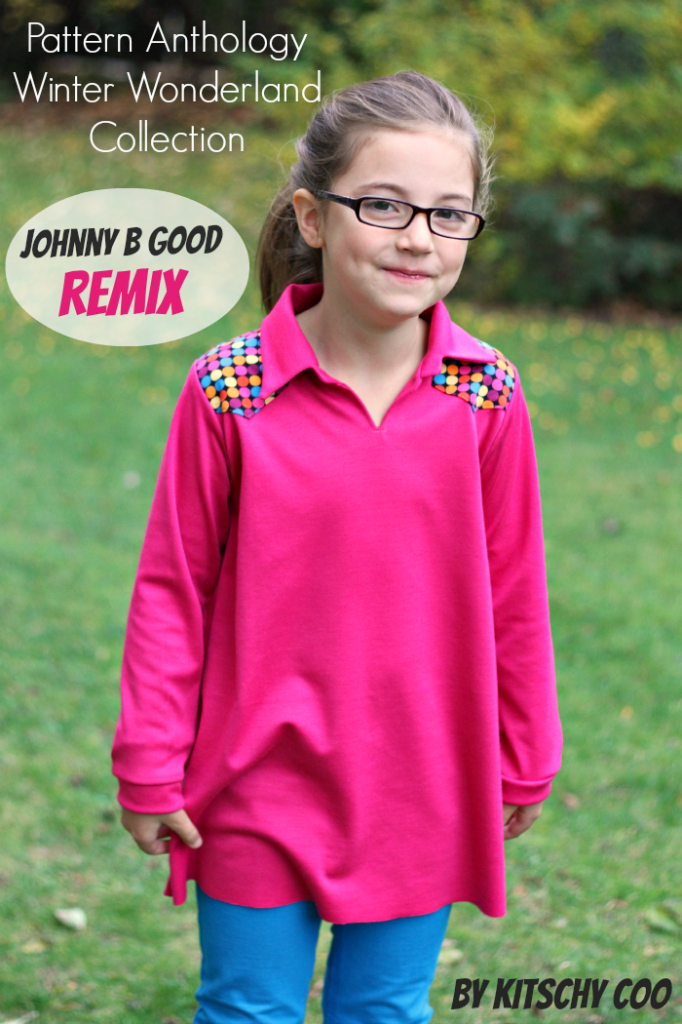 Amanda always uses the best fabrics!
Also check out Shwin&Shwin, The Train to Crazy and Melly Sews today for more tour posts!
The Winter Wonderland Collection is available at PatternAnthology.com.
Only ONE day left to enter to win $250 worth of fabric, boots and belts!