Oops! I forgot about the giveaway! Thanks for your input on the next pattern! I was thrilled that so many of you said you liked the hoodie because it's out for testing right now and should be ready to go very soon. (Whew!) I haven't tallied up the true winner yet, it might be close with the Hoodie, the Pink Mod Coat and the Golden Dress! Anyways, the three lucky pattern winners are:
Kreatita
Samantha and
Kelly!
I'll email you in a second!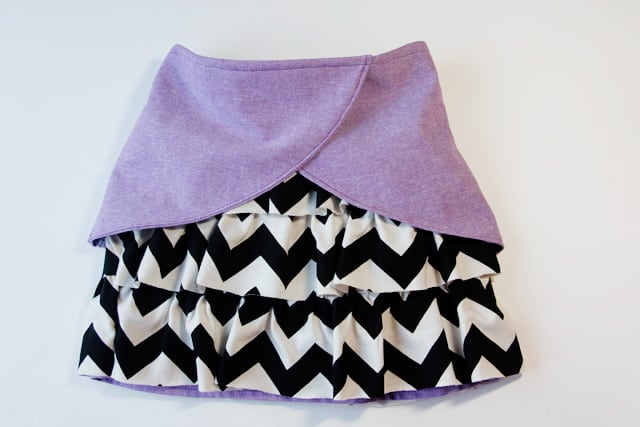 I've been slacking a little with the Kids Clothes Week Challenge. I didn't do anything on day 2, but I did cut out a lot of things on day 3. Today is day 4 and I finally made the Vivienne skirt from Violette Field Patterns! They sent me the paper pattern to review (way back when I was pregnant). I love the paper pattern, it's so cute and easy to follow. It's also available in PDF form if you want it RIGHT NOW! :) It comes in size 2-10 so it won't fit the baby for a little while but I hadn't made anything with legit ruffles since she was born (what! blasphemy!) so I thought it would be a fun KCW sew. Oh it was so fun! It took me about 2 hours because I had a baby to feed and entertain but it really is a quick sew. I left off the buttons and used 1″ elastic instead of 1/2″(I am eternally out of 1/2″ and 1/4″ elastic no matter how much I buy!), but otherwise used it as is!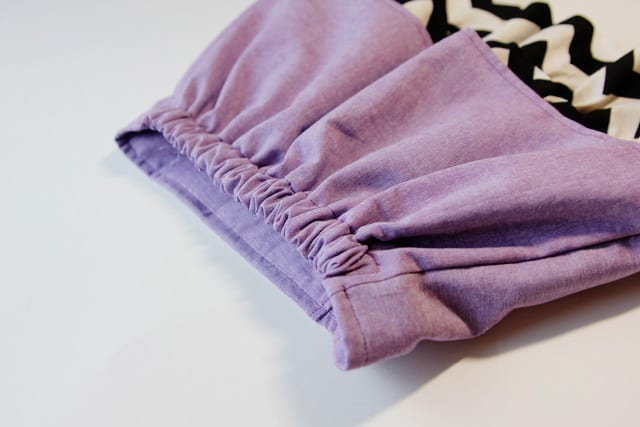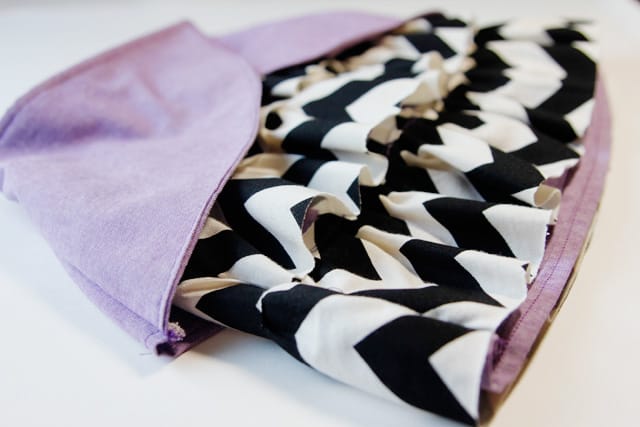 Fabrics used in this post:
purple linen-ish fabric from Fashion Fabrics Club
b/w chevron jersey from Girl Charlee
I have a BOY tutorial almost ready for tomorrow, yeah!