A little while before Lena was born, Stef at girl.Inspired. posted the perfect little doll pattern. I pretty much dropped everything and made one right away! I had most of the materials on hand, so it was really easy to make in an evening. (Stef made up a bunch for her daughter's birthday party and let the girls help with construction. She is the coolest mom, by the way!)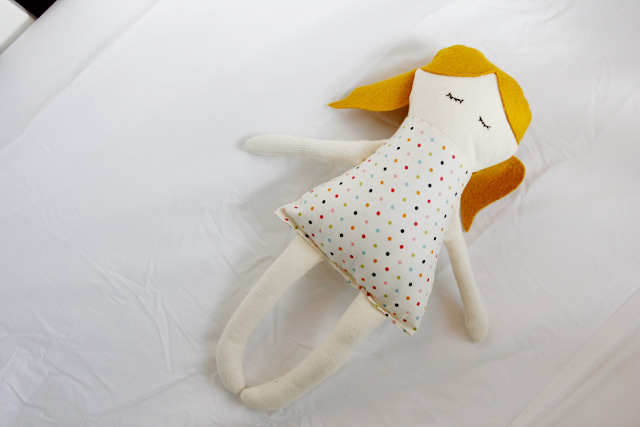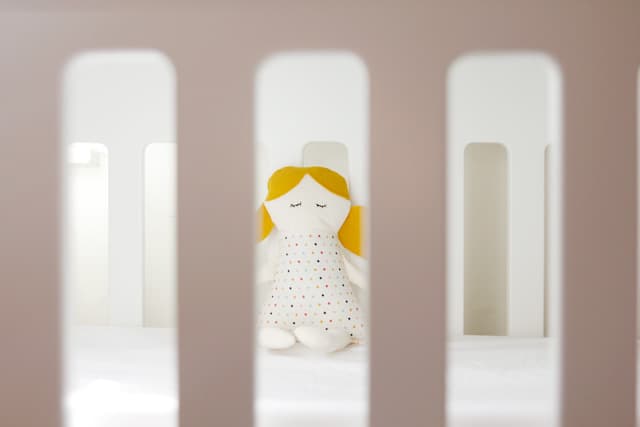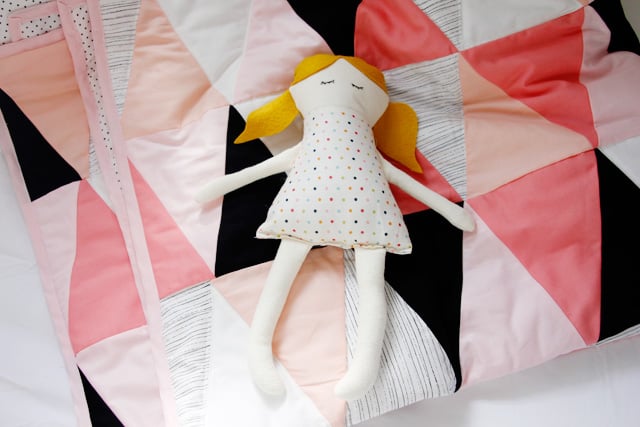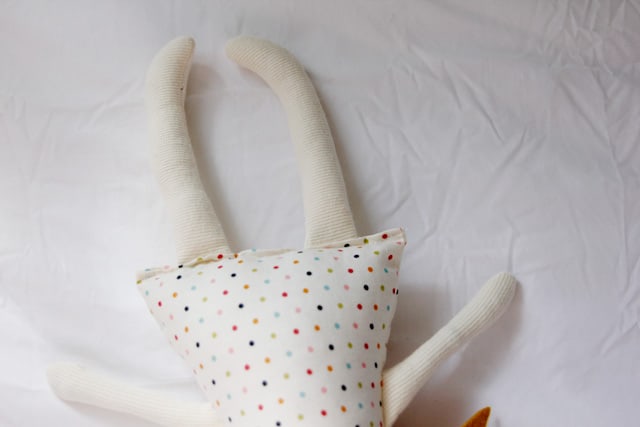 The doll is adorable and was really easy to make. I definitely recommend downloading the make-a-doll pattern yourself, it's free! Thanks again Stef!!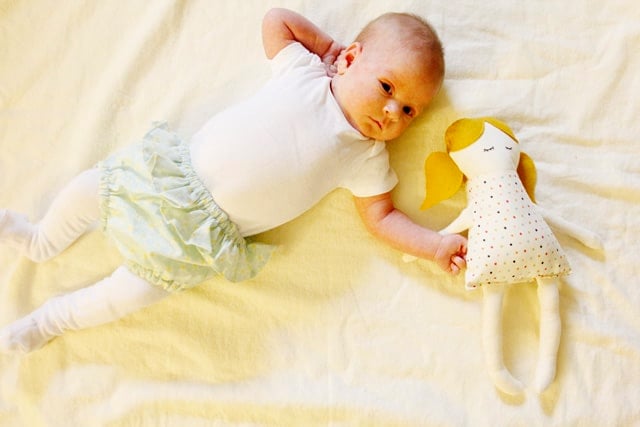 I wanted to make the doll with dark hair, but I didn't have any brown felt on hand. I did have yellow so I used that. Lena is totally trending already. She came out with ombre hair. It's blonde on one side and brown on the other! I'm pretty sure it will be blonde in a month or two. 
But who says the doll has to look like the girl anyways? Doll sewing is so fun! Have you ever made one? 
p.s. Lena is wearing a ruffled diaper cover! I think she looks like a little dancer!