Spring is the perfect excuse to rip out the letterpress machine and make some tags! Lifestyle Crafts sent me some new letterpress plates and I had to give them a whirl. They are from their new line called Blossom. I made some little gift tags for spring gifts. 
 To attach the designs to the letterpress machine, peel off the sticky back paper and stick on the back fo the plastic design plates. 
 Then stick it on the grid where you want it. The grid makes it easy to line up the design and the paper.
 Ink it up. You only need a tiny dab of ink. Use the roller to roll it out really smooth on the acrylic plate.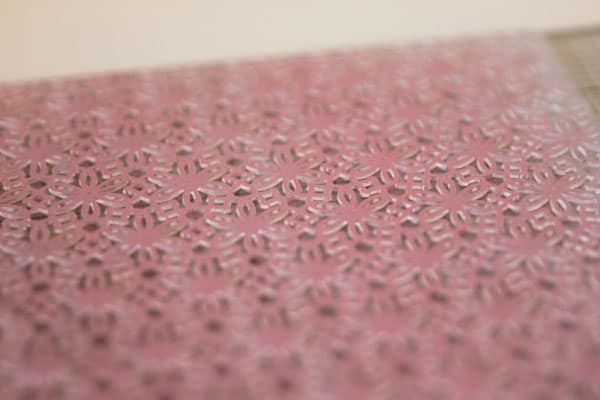 Line up your paper on the other side and sandwich it together.
 Reel the plates through the machine.
 And this will come out the other end: a letterpressed design! 
 You can print lots all at once if you want. It gets sorta addicting. 
 After you've reeled it through, this is what you'll have. I love the little embossed edge that this die leaves. It is definitely my favorite die and I've used it a lot.
 I stacked the printed "for you" label on top of a print of pattern and secured it with washi tape.