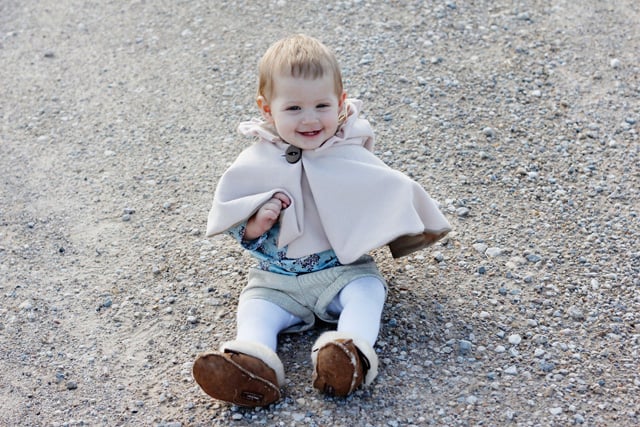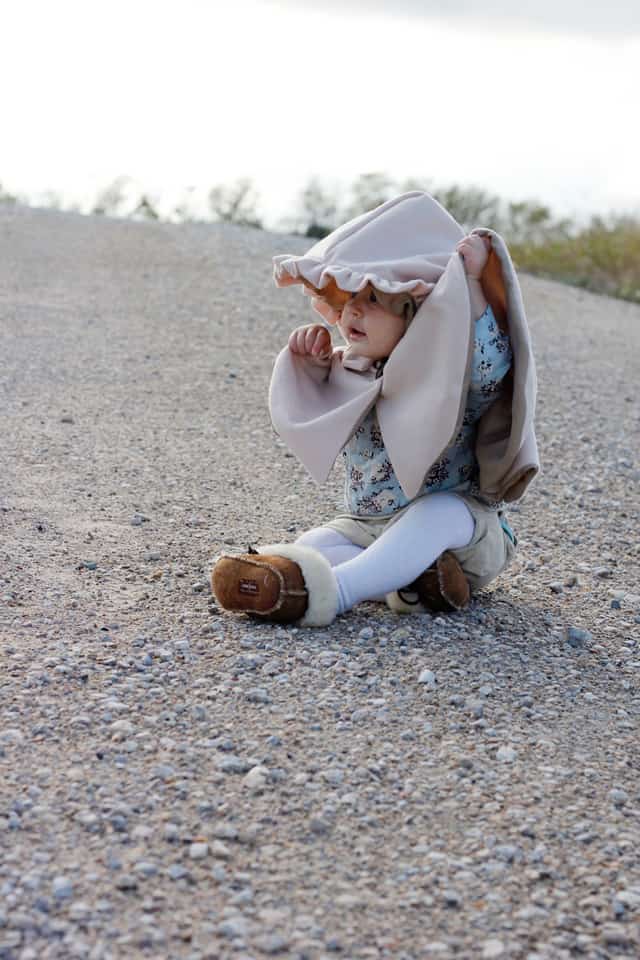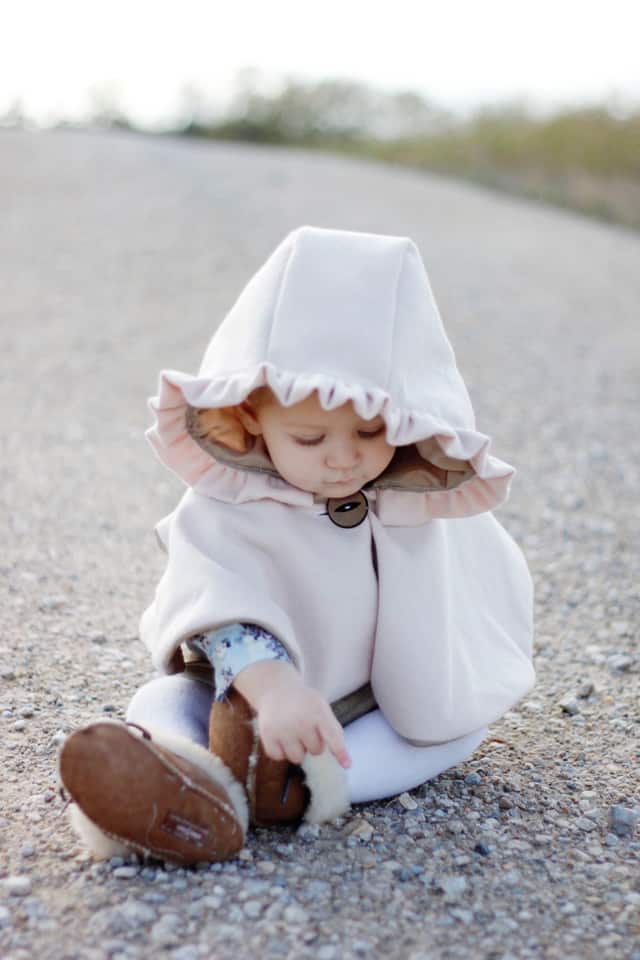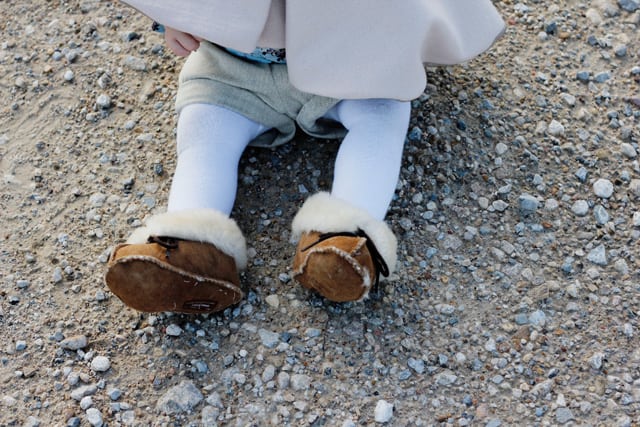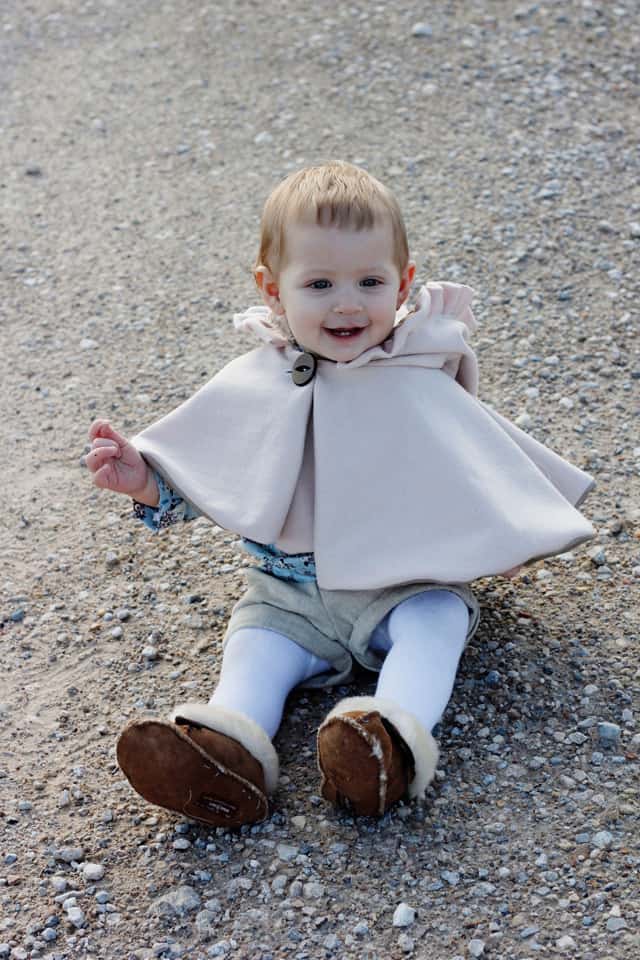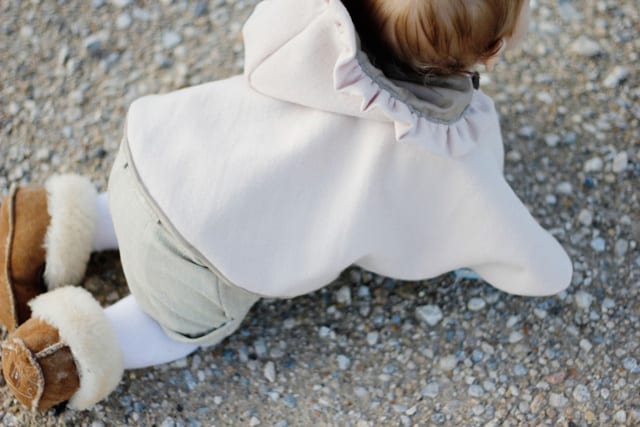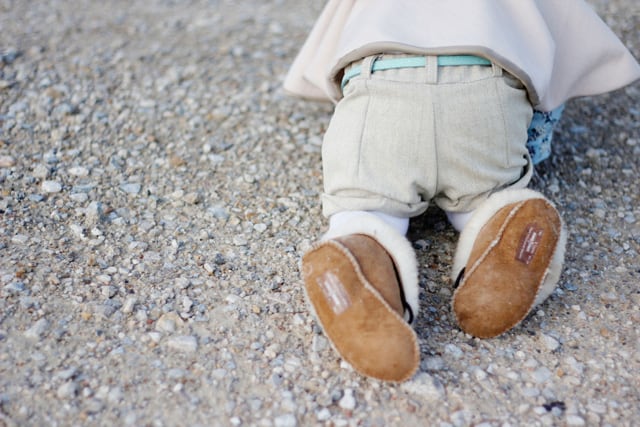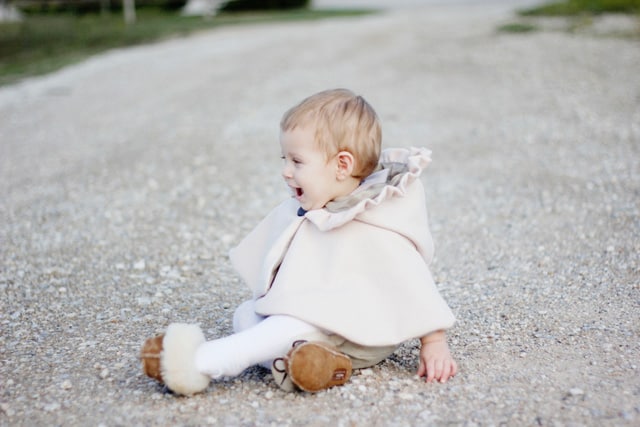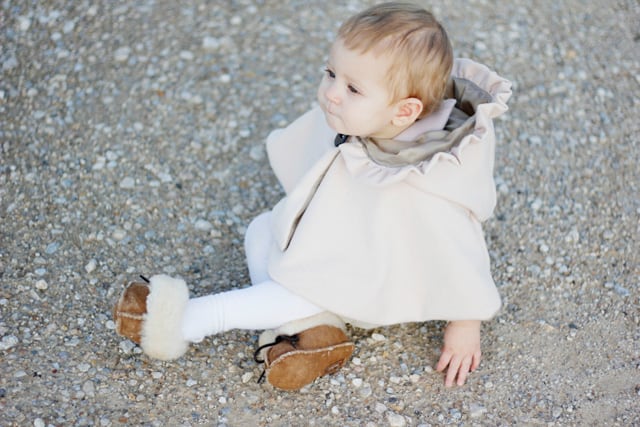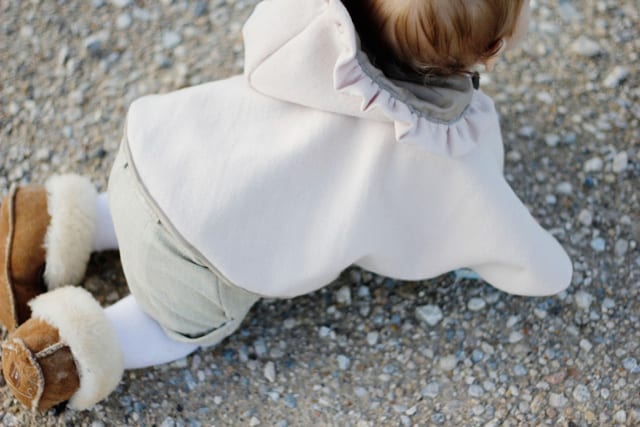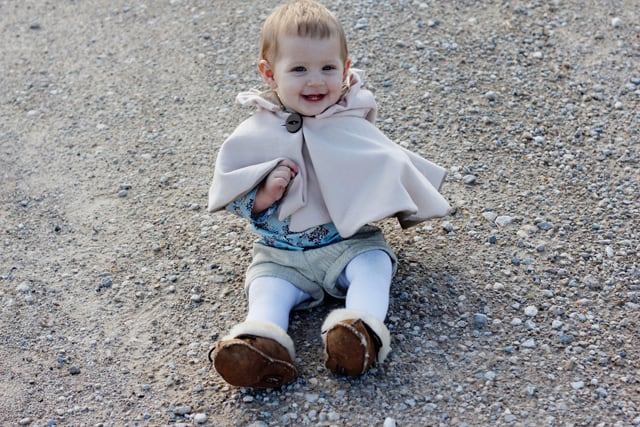 I can't believe this girl is going on 11 months! I don't know where the time goes! But the great thing about that is she fits in 12-18M clothing so she fits in the whole Winter Wonderland collection! (It goes up to size 8!) Which is great because the girls collection is SO ADORABLE! The girl's collection has 4 pieces, the Juliet Capelet (I made this one!), the Holly Trousers (which I made in the shorts option), the Sweet Bonnie top and the Amaryllis Dress(not pictured). Minnetonka sponsored this collection and I chose the sheepskin lined booties to go with this outfit! I was pretty tempted by these classic fringe booties, but I think I'll buy them as stocking stuffers for Christmas this year.
I had a blast planning and sewing up this sweet winter outfit! I will show you more pictures in my lookbook part 2 coming soon!
Sources:
Sheepskin Booties: c/o Minnetonka Moccasins
Girl's Mint Glitter belt: c/o One Little Belt
floral shirt fabric: Anna Sui silk cotton c/o Mood Fabrics
shorts fabric c/o Mood Fabrics
wool coating for capelet c/o Mood Fabrics
Also check out Shwin&Shwin, The Train to Crazy and Melly Sews today for more tour posts!
The Winter Wonderland Collection is available at PatternAnthology.com.