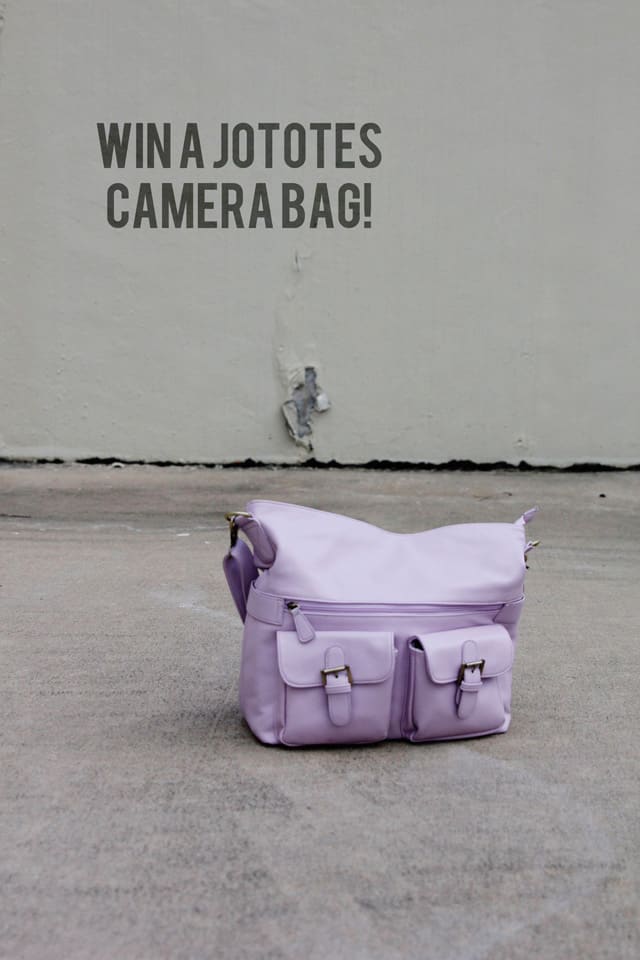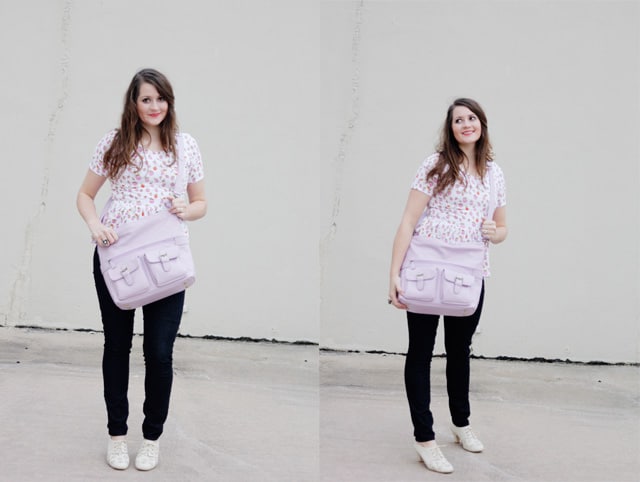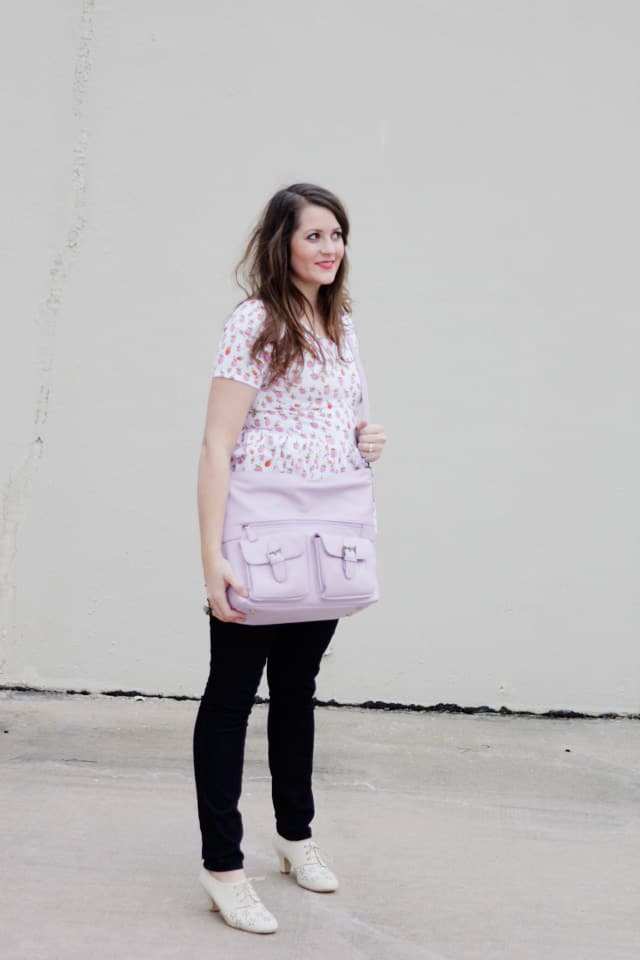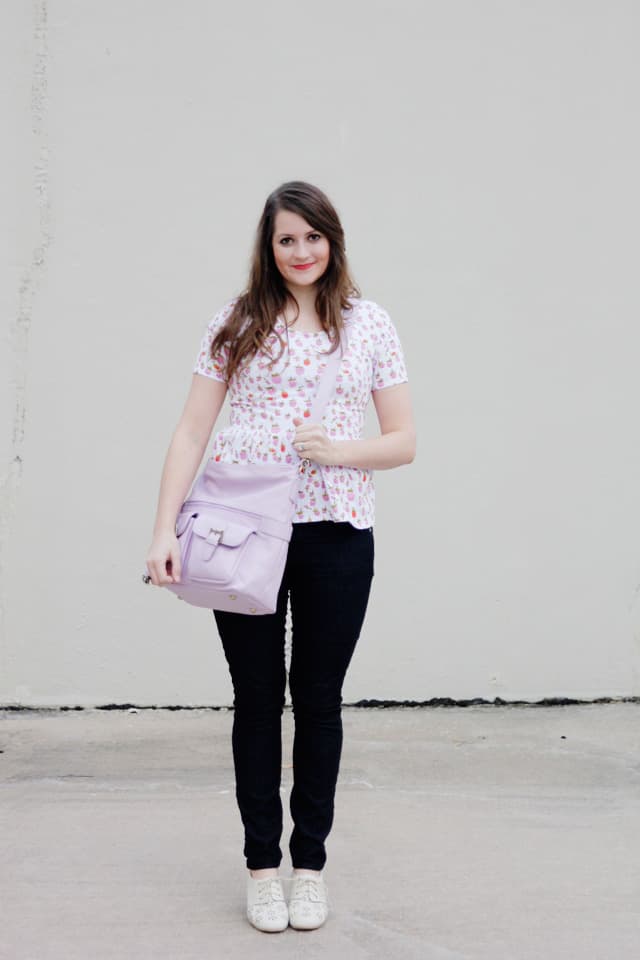 Jo Totes by Johansen Camera Bags sent me this adorable lilac camera bag. Her name is Gracie and I just love her! I'm a big Jo Totes fan. If you want to know the truth, I have been carrying around my Missy bag in mint literally everyday since last year when I got it. (Okay except for a few days when I carried my other Jo Totes camera bag, it's sorta a rotation.) Anyways, it is seriously a dream bag! And people are always complimenting it.
So this new Gracie bag is so elegant and the color makes my knees weak. Lavender is  maybe my favorite color. I don't like to play favorites, but isn't this color perfect?? (Matches my blog header, too!)
The Gracie bag is pretty cool because there pockets in the front and back of the back plus the inside. So many pockets! One is the right size for an iPad which is convenient. I love the front zipper pocket on this one…so big and perfect for holding my phone, keys and chapstick!
This is my third Jo Totes camera bag. I also have the Betsy in Mustard. They are just adorable and I feel so good putting my camera in something with padding that is safe and secure. (Have you seen the new Siena bag? So classic and chic, I'm in love! It's leather!)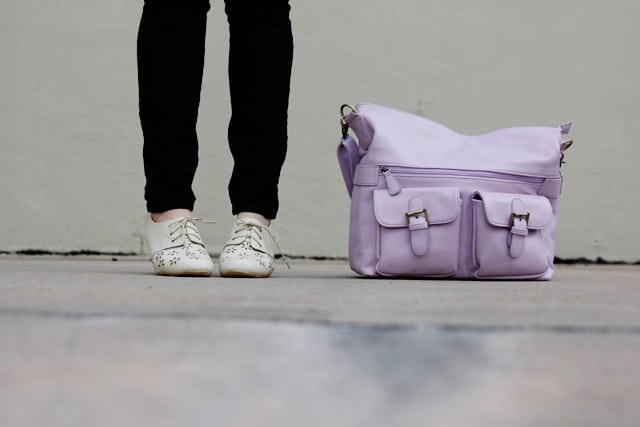 I'm excited to give a camera bag away today! One of you will win a $125 gift certificate from Jo Totes by Johansen Camera Bags so you can choose your own bag! They ship in a custom box with a cute little blue bag protecting the bag, so they are ready to give (or get!) for the holidays, too! Open worldwide, too! Hooray!
Enter below in the Rafflecopter widget!
a Rafflecopter giveaway