Recycled Wreath Series 
Thanks for all your sweet comments on the acorn wreath! If you don't have acorns you can use dried beans, like lima beans, and you'll get the same effect. Up next: 


#2 The Magazine Wreath
I don't remember where I saw this idea, it's all over the place. But I do have a stack of magazines and books that I carted across the country that I really should get rid of. I hate just getting rid of things but I love turning them into something new. Cost $0.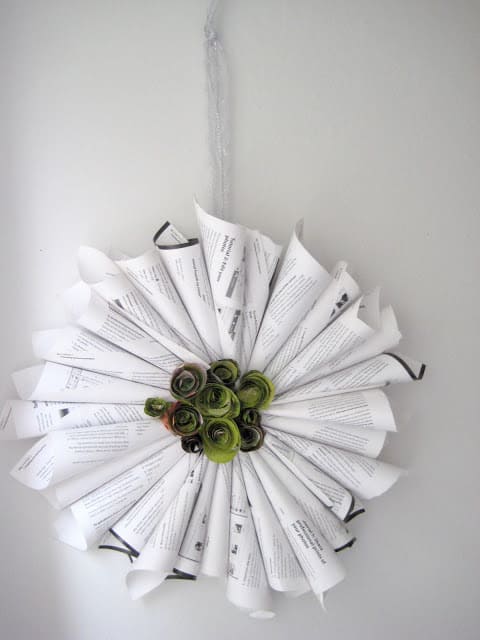 This is made by rolling pages of a book or magazine and glueing them to a cardboard circle (about 8″ diameter). Then making rosettes with magazine pages and glueing them in the middle. I put a hole in the cardboard circle and attached ribbon to hang it.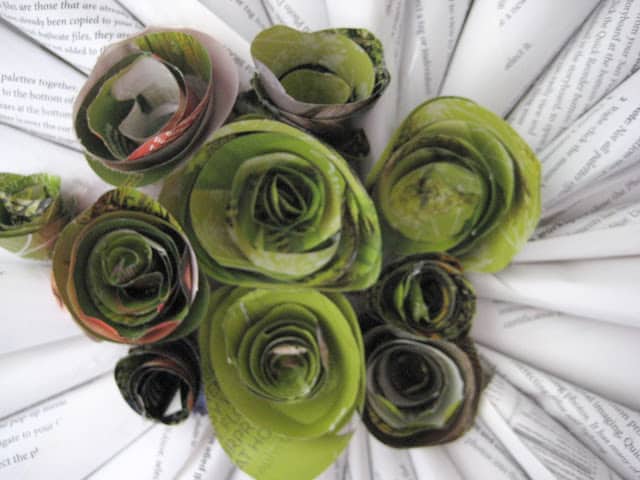 I'm not sure it even looks like a "wreath" but whatever it is, it's a neat decoration and a good use for magazines! (Especially if you are a magazine addict like me!)