Little girls are so stinkin' fun to sew for. Good thing I have some friends having girls soon.
Pinafore dress and ruffle butt diaper cover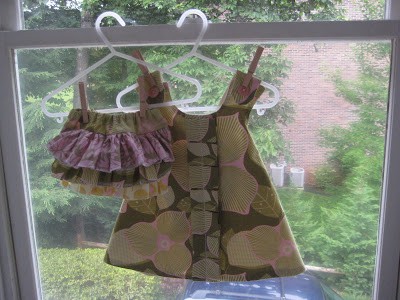 Nursing cover. This is for a girl's mama, but I think this could pass for my nursing cover too. I can't decide what I want it to look like! Too many fabric choices.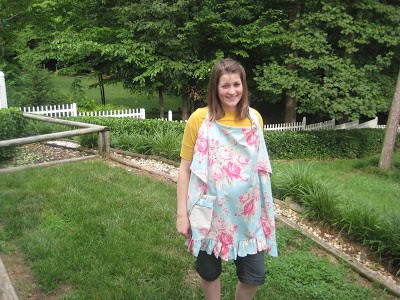 Baby rattles with little bells on the inside. I made the middle one for my babe.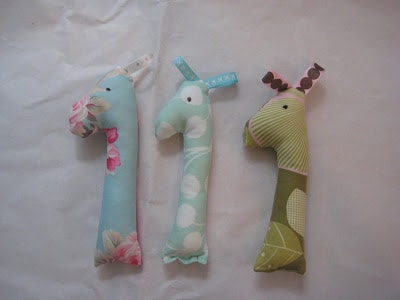 My favorite sewing shop just had a super clearance sale with 50% off of all fabrics. Needless to say I stocked up and can't wait for maternity leave so I can sew all day!