I'm in a magazine! Mollie Makes emailed me a few weeks ago asking to print my lace headband tutorial in their May Issue! And it's here! I wish I had the tangible version right now, but until then, this will have to do!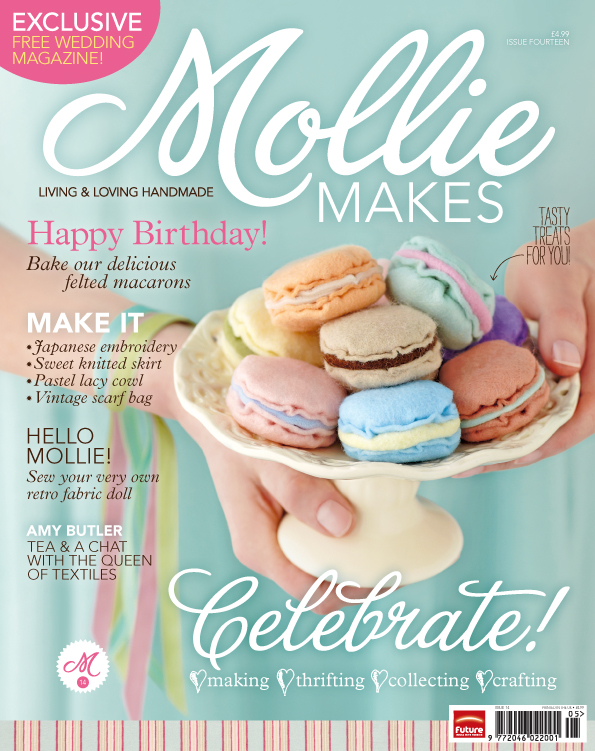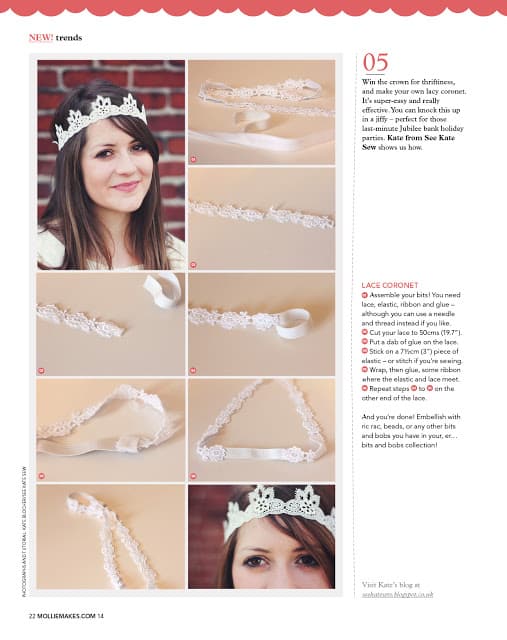 Thanks Mollie Makes for the feature! If you see this on a newsstand will you turn to page 22 and tell me how it looks?


And how cute are those felt macaroons on the cover?