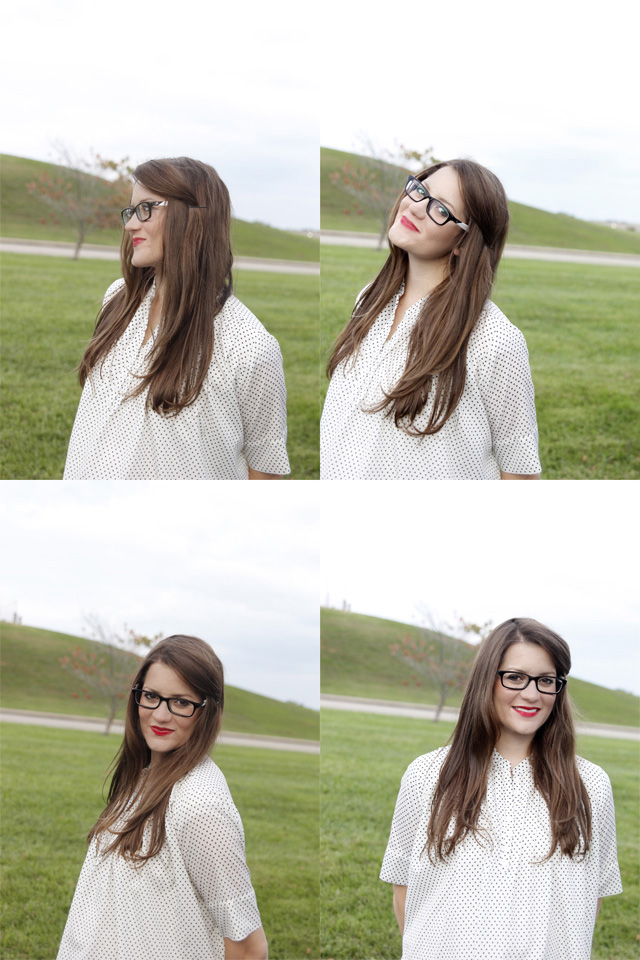 The anticipation of fall made me want to change up a few things. First I cut and dyed my never-been-dyed and hadn't-been-cut-in-over-a-year hair! I was SO nervous. I almost backed out. I went darker for wintertime, but really it's not even that much darker. You might not even notice. Why was I so nervous?? My hair gets really sun-bleached in the summer, so dying it took all that away. It will come back next summer. Anyways, it took me a week to get used to, but I love it! And why did I wait 18 months to get a haircut? I don't know. I have commitment issues!

My new glasses are from firmoo.com. It's so nice to have two pairs of glasses around because you never know when cute little toddler hands will strike! I ordered the smaller frames this time. My other glasses are a little chunky and heavy. They are always slipping off my face. So, I love these glasses! The rims are black and the sides are white. I think they are just nerdy enough and lightweight, too. You can get your first pair free, the details are right here.

Are you changing up your look for the new season?