I hinted at something big happening this week in a post last week and it's here! My new site launched yesterday….seekatesew.COM!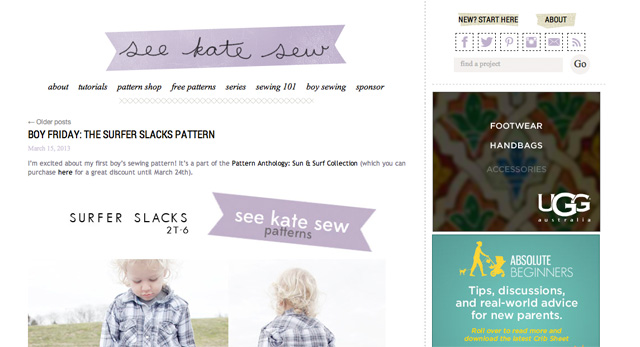 The new site is cleaner and hopefully easy to navigate! Dana from Wonderforest did my design, isn't it pretty?! I love it.
My favorite new feature is drop-down menus full of tutorial-filled pages! Just mouseover on the top menus and some of them drop down to give you a menu of projects. Hopefully it will be easier to find projects.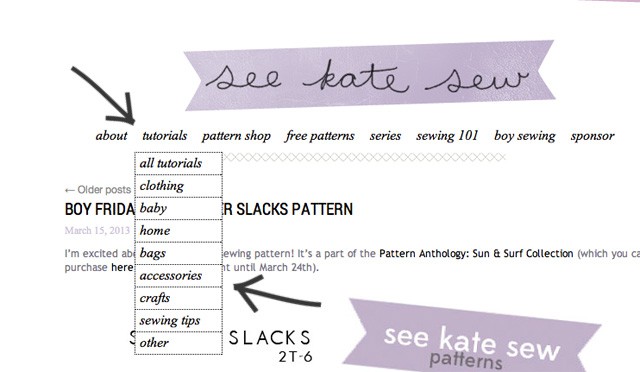 My tutorial pages are organized! Fin.a.lly.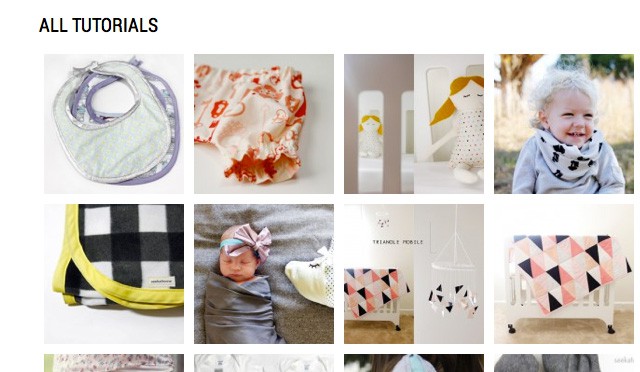 So clean right! They are not fully indexed yet, but soon they will be!
At the top right you can find my social media links and a search bar to search for a project!

Yay! What do you think? I'm still filling up some empty pages, so pardon my dust!
I'm also still trying to figure out how to reply to comments, so don't be offended if I don't for a while :)