I haven't acknowledged all of your sweet comments yet! Thank you so much for the sweet celebratory comments you left for me about our baby girl news. I'm working on responding more to comments, but I'm not always the best at it! Anyways, I'm really going crazy over here, I didn't expect to have a girl for a while! I was totally ready for more boys. (I wrote this post about boy fabric and this one about boy patterns soon after I found out I was pregnant, thinking it was another boy!) So, I'm embracing the frills, the pink and everything in between. Full force!
In fact, I was so superstitious about it, that I had NO cute girl clothes stashed away for some "future maybe". Didn't want to jinx myself. I have diligently gotten rid of anything even remotely girly that I have made, even
all those project run and play outfits
. A little extreme maybe, but hey it worked! (hah)
A few shopping excursions for baby clothes has left me wanting to SEW! I've been pinning away little outfits with cute feminine touches. I'm so excited to add some of these to projects.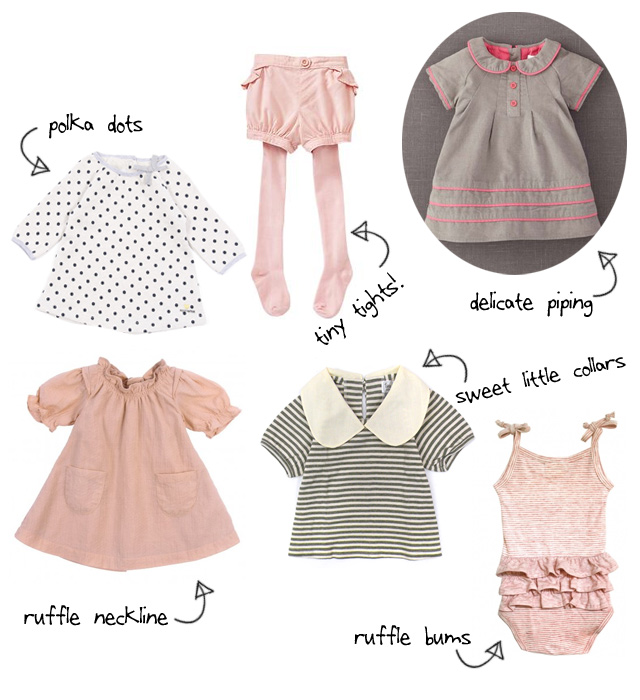 Despite giving away every girl clothing item I've made, I did keep two really cute vintage girl patterns that I found in the last year at an estate sale. I'll show you soon, they are CUTE!
I've also been racking my brain for all the cute girl patterns that I've seen but had no use for! (Until now!) Just a few that come to mind:
2. 
zephyr romper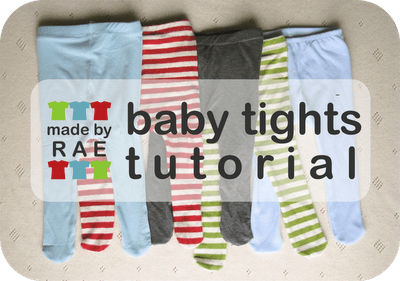 Made by Rae
1. baby tights (this one is free!)
2. pierrot tunic
I have a feeling this blog is about to get really girly! But I will definitely still be sewing for me and the boy, so we'll just add a new fun dynamic and call it good! I hope you enjoy a few (okay a million) little girl tutorials that are coming your way. I'm working on a baby girl dress right now, her first one!
See you soon!
xoxo
Do you have any cute girl pattern sources? Do tell!