A year ago I thought to myself "I'm gonna make an advent calendar next year and it is going to be the best thing ever!" And a week ago I thought "Oh shoot! Next week is December" so I made some paper boxes and then I stepped on some and the baby destroyed some and then I thought "It's going to cost like a million bucks to fill all these boxes with awesome treats" and then I threw them all away!


But since it's our first little Christmas together where we aren't staying with family, we need to do something! So instead of a little advent calendar we're going to celebrate in little ways with new and old traditions!
………………………..
So….on the first day of Christmas my Little C and I went to pick out some ornaments, one for each of us (and as it turns out, another for the baby's mouth!). Here's what we picked out:

A little snowman for the baby.


A little stocking for the husband.


And a little deer for me. One of my best friends once said if I were an animal I would be a deer. Total compliment.


And some bells because they are so fun to play with! And fun to put in one's mouth if you are a baby in a shopping cart, apparently. I would feel guilty putting that back on the shelf. 


And on the first day of Christmas we hung them on our very first Christmas tree: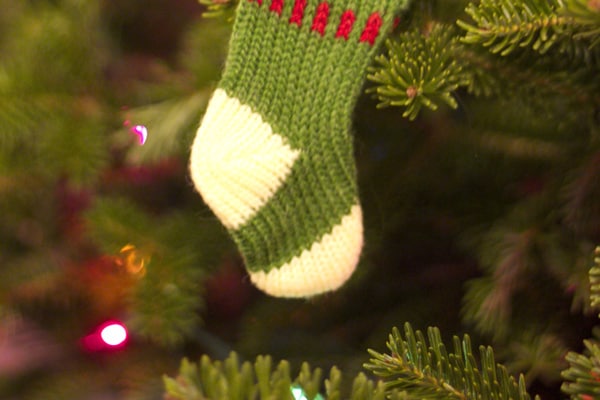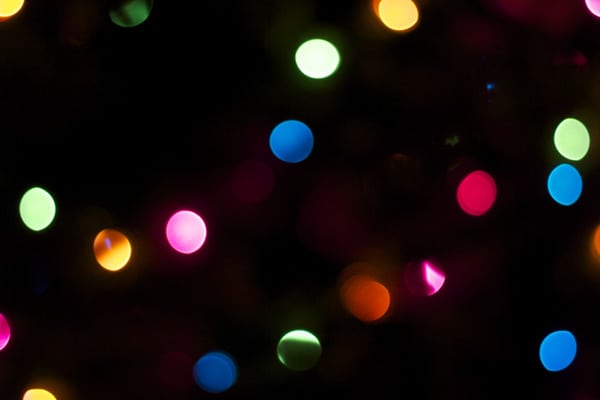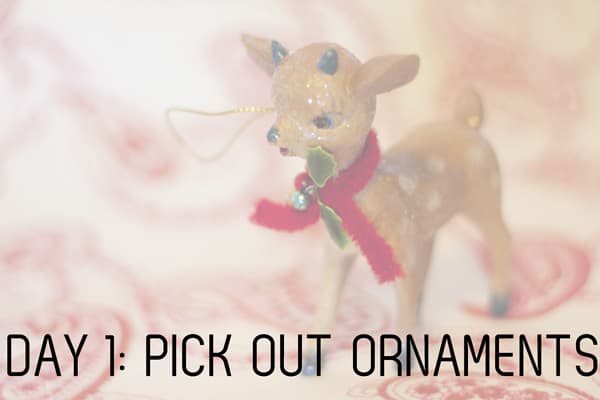 Have any fun tradition ideas for us to do this month?