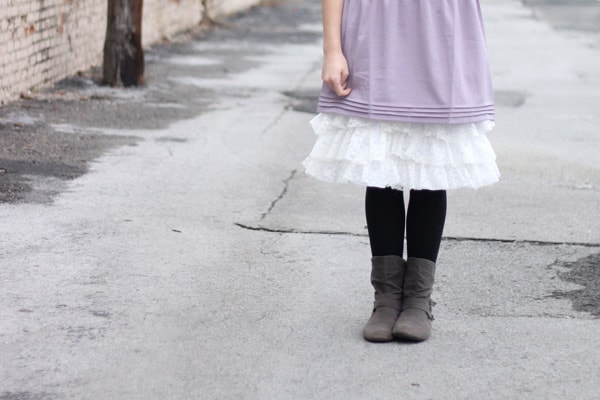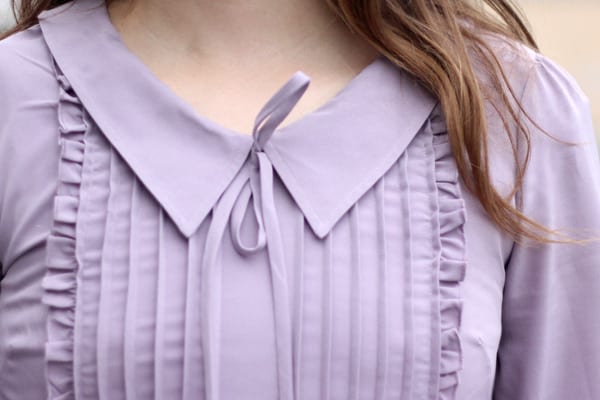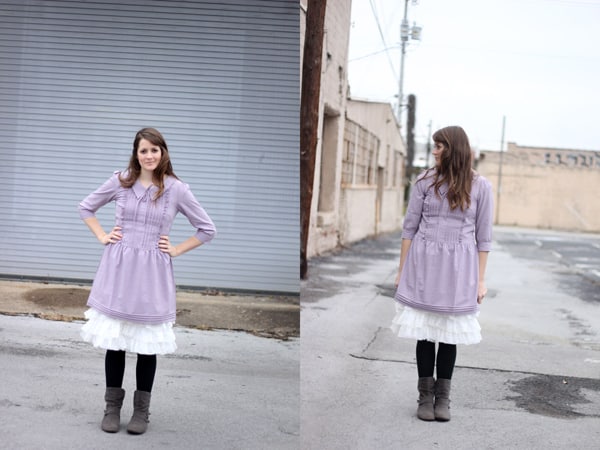 lavender farms dress
: modcloth // boots: f21 // ruffle slip: tutorial coming soon.
This purple dress 
was on my Christmas list. I think my mom got the hint when I also emailed her a link again later. It was under the tree for me. Love love love it. Thanks Mom! I've always had a thing for purple. And pleats. And ruffles. I am even more delighted that it fits so well.


I knew it would be a little short, so I planned to make another short dress fixer slip. This one is extra ruffly, sorta more like a petticoat. It can actually be worn as a skirt on it's own.


I'll show you how to make this slip/skirt tomorrow. You just need an old skirt and about a yard of lace.