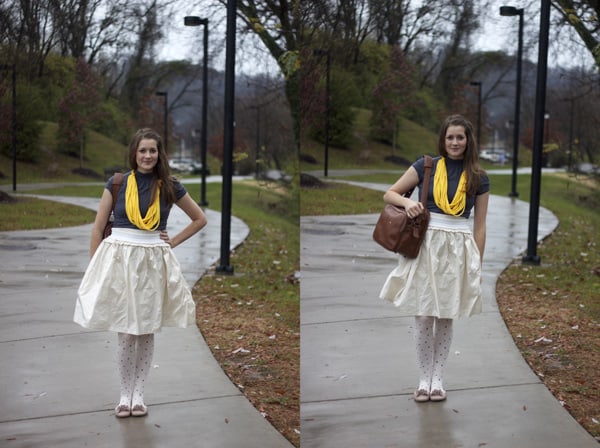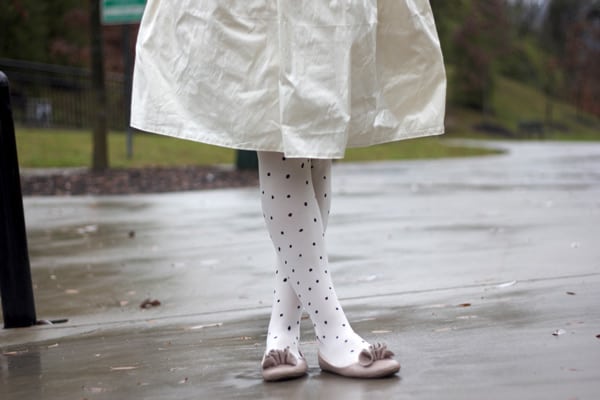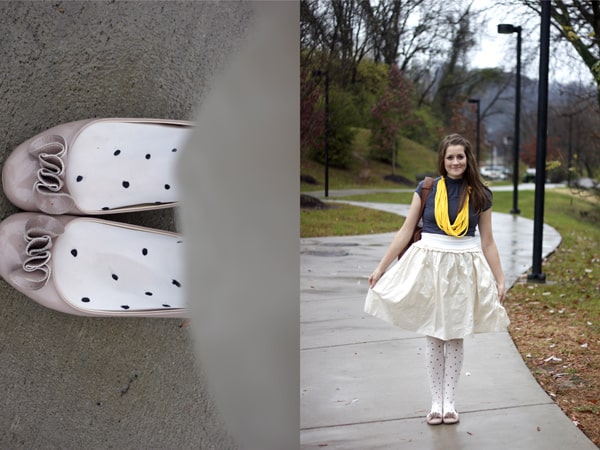 skirt: made by me; tights: polka dotted by me(tutorial coming tomorrow!); 
You can see a post about my skirt right here. It's mega old. And good news, baby drew on it with pen yesterday! I'm off to google "getting pen out of silk." Suggestions welcome.
Oh, did you see my yellow scarf/necklace. Scarflace? It's cute huh! The girls at Vida Doce sent it to me and I really love it! I think it's a perfect pop of color for an otherwise neutral outfit. It might be fun paired with hot pink, too! Look at the cute packaging: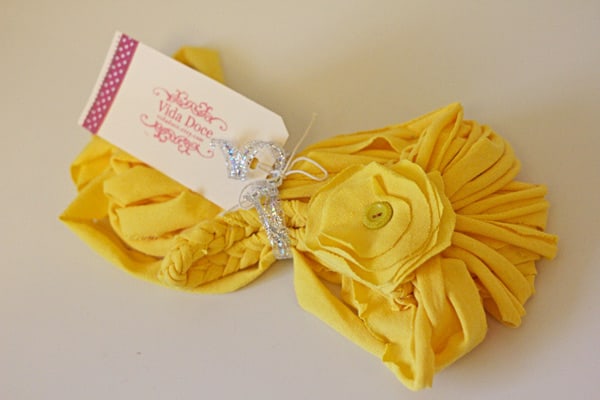 Tomorrow, I'm going to show you how to make your own polka dotted tights! I'm so excited I could pee my pants (tights).