The thing about silkscreening is once you print a few you have to keep printing…on anything in your way! I love the way mass production looks when it's all finished. The day I printed these onesies(over a year ago) I made about a bazillion owl fronts for
these
owls.  
And then I saw some blank onesies in my craft room. So I printed on them too. Just this week I decided to do something with them, so I colored them in with fabric paints left over from the onesie onesie. They were just owl outlines before.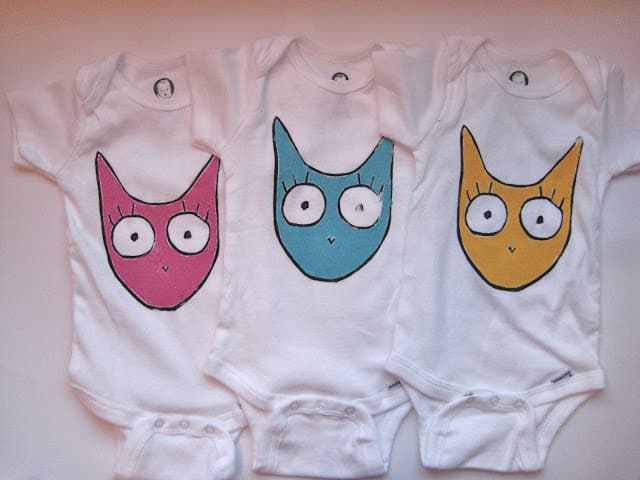 They look pretty cute on Cohen. I decided to give him a yellow one.
I think he likes the camera too. He was suspicious of it the first couple of months but now he loves the attention.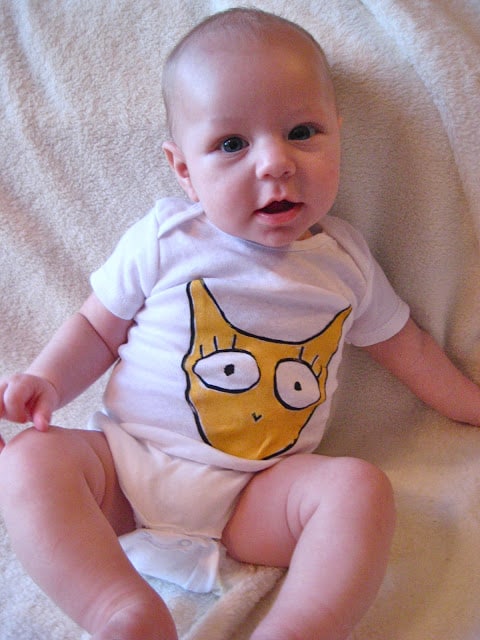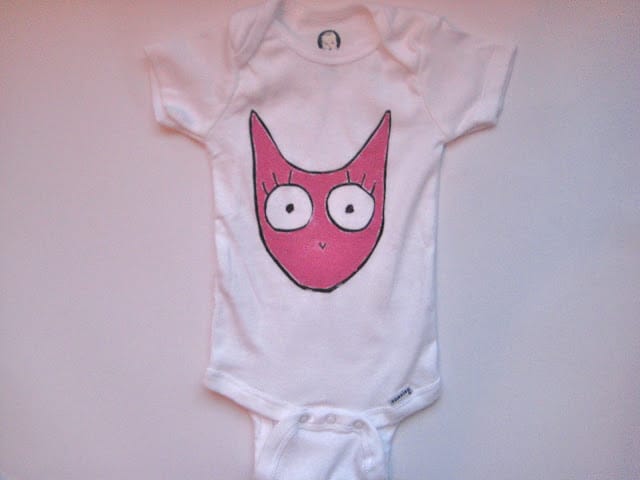 I think we're on a onesie kick. Or maybe we always are. (I've got another one to show you later this week!)