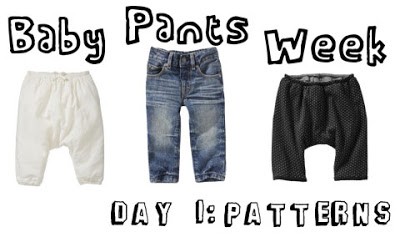 These are pants made from patterns and fabric I had on hand, since baby pants don't need too much fabric!


I love pattern books. I think they are way easier to understand and follow than commercial patterns. Plus, the patterns are always cuter.


I bought these books when I was pregnant: 
Since pregnancy tiredness and working full time didn't give me very much free time, I hadn't even made the baby pants yet! (I did make a boppy, snuggler, rattles, and some other things, though.)


Each of these books has a pattern for baby pants. Yes!


From Simple Sewing for Baby by Lotta Jansdotter:
I had to downsize the pattern for this one since it was made for 18 months + but it worked out great. I even did a real hem by hand. Fancy!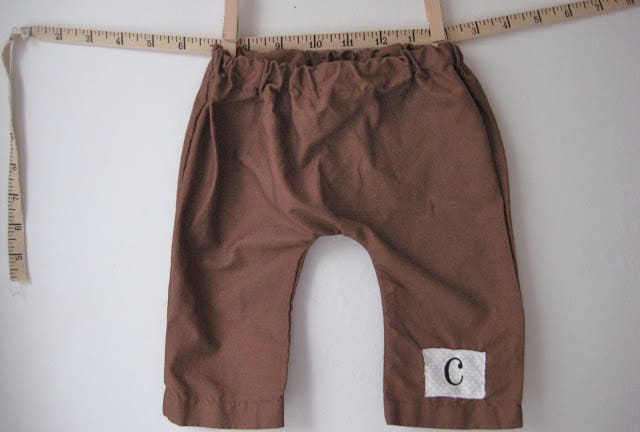 From Handmade Beginnings by Anna Maria Horner:
This pattern is intended to be reversible, but I just made them one-sided. I used scraps I had from several projects to make a funky pair.


Business in the front:
 Party in the back!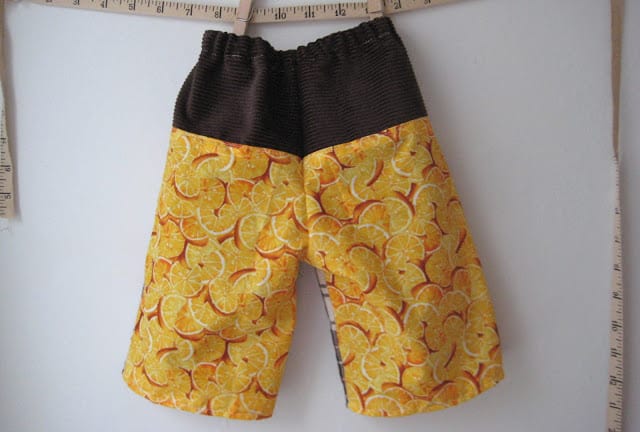 Thanks for reading! Come back tomorrow to learn how to upcycled old t-shirts into new baby pants!