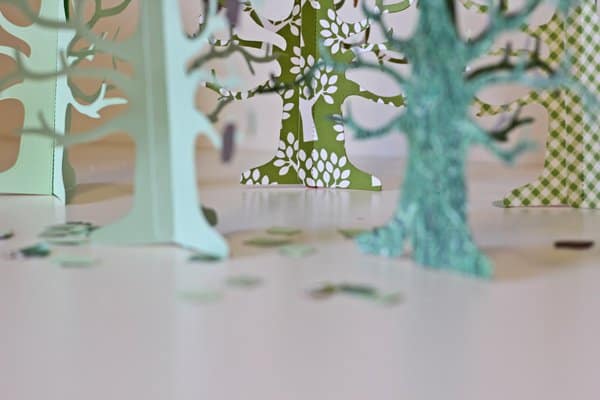 Lifestyle craft
s is releasing their holiday die cut collection today! To celebrate they sent me 5 new dies to try out from their Be Stuffed. Thanksgiving collection. I've been having so much fun with the die cut function of the
Epic 
letterpress machine
I got in March. When I got it I was more thrilled with the letterpress element of it than anything. I still think that is cool, but I find myself using the die cutting function all the time. I even incorporated it into my etsy packaging routine.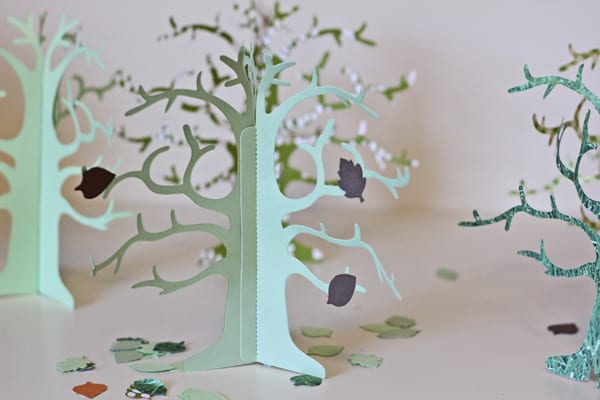 Anyways,
this tree
with leaves and ornament things is my favorite of the cuts they sent. If I had a mantle I would cover it in these cute, perfectly shaped, 3-dimensional trees! They stand up on their own. And you can attach leaves to them, or just spread them on the "ground". These are for the autumn season, but I'm thinking I'll scatter some white ones around the house around Christmastime. White for snow. Maybe with Christmasy ornaments on them if I'm not sick of red and green by then.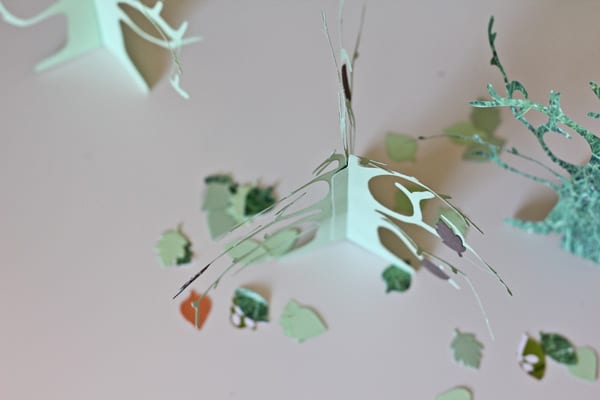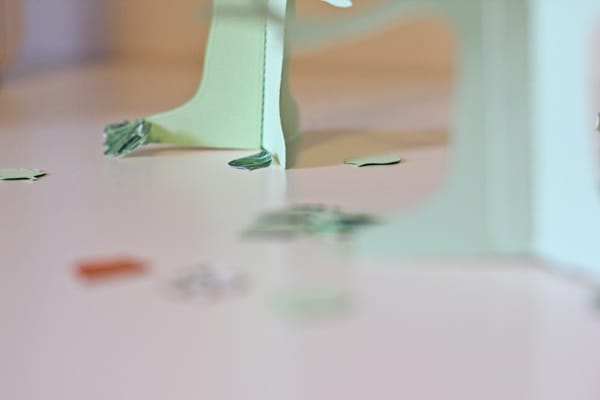 These would be so cute as a table decoration for Thanksgiving.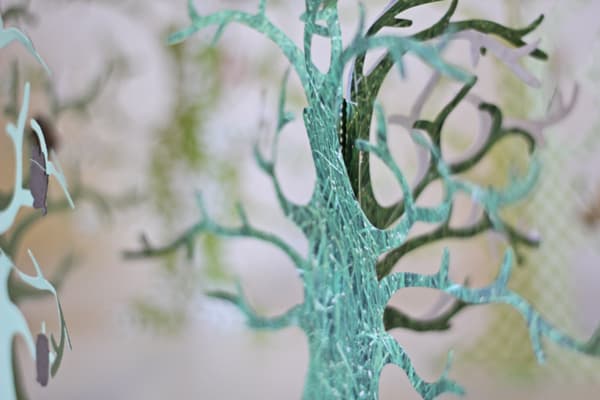 I made a spooky black one with orange leaves for halloween. It does looks spooky in black, huh? Spooky.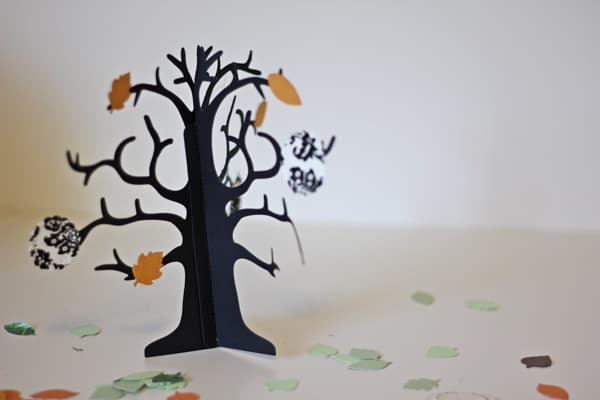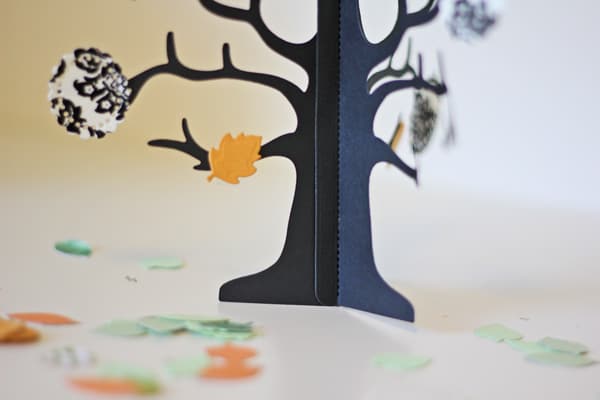 This little tag shape is going to come in handy for Christmas, too. Can you tell I'm excited for Christmas? I'm trying to get all my shopping done early. Like one of those organized people. So I can enjoy the holiday more. Anyways, I used some leaf cuts from their last release and taped them to this tag, cut out in candy stipe red. I think I'll just write a name on the tag and stick it on a gift. I used double stick tape in all of these projects. So it was pretty easy.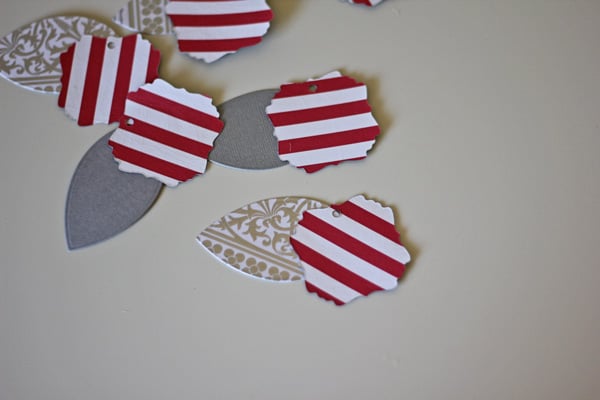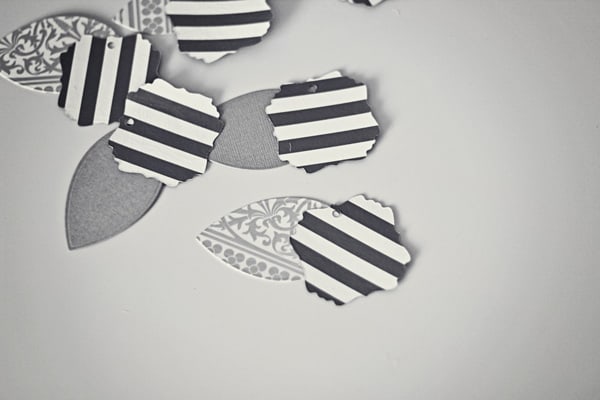 My little surprise package also contained a kit a pilgrim hat, turkey leg, and tiny turkey cutout. At first I was a little disappointed. Turkey leg?? I'm not usually into cheesy holiday decorations. But then I remembered I have a kid now! And cheesy holiday decorations are the things they love and remember year after year. I used to love them! And when I had this kid I decided that I would make holidays so special. So I made a bunch of wild turkey legs from cheetah print paper. If you have an older kid, these projects would be fun for them to help with. Easy. But they make me look like a paper cuttin' pro!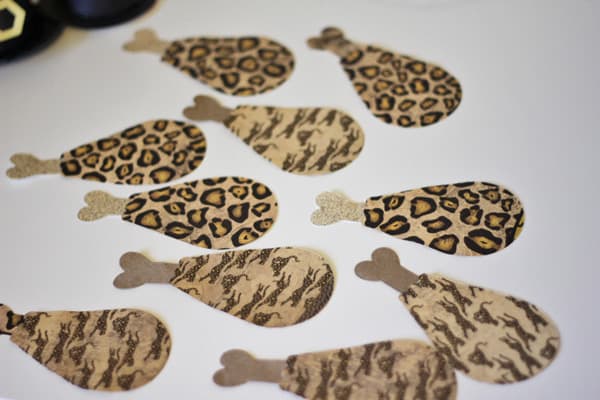 I think we'll write things we're grateful for on each leg and hang them or make a garland out of them. These might be perfect for a Flintstone's themed birthday party or halloween costume, too. The cheetah print is a nice touch, huh?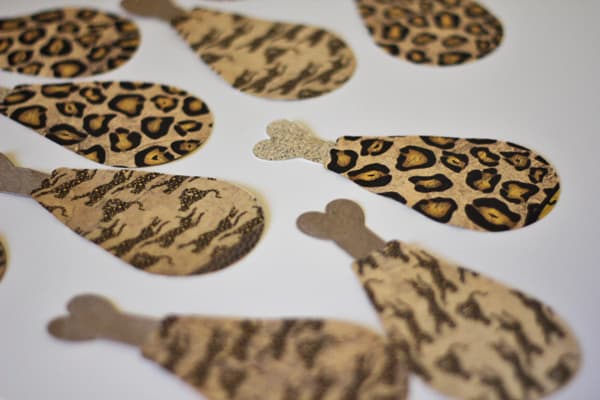 These pilgrim hats would totally be perfect for an elementary school classroom. How fun would it be to cut out the pieces and send them to the class as a little kit for art time? You might get classroom mom of the year for that.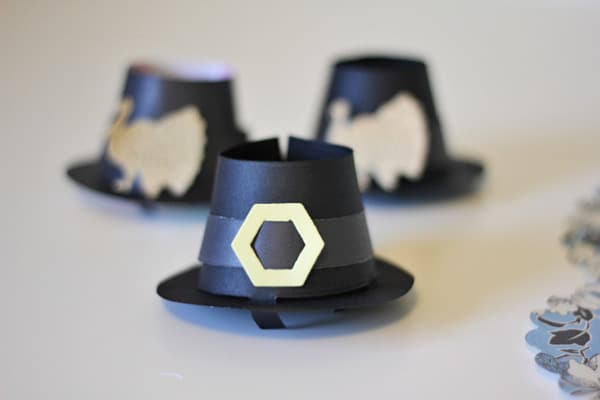 (You can tape those little tabs on the bottom down so the hats sit flat, but I sorta like them sticking up. I think these will be place setters if we have Thanksgiving at our house.)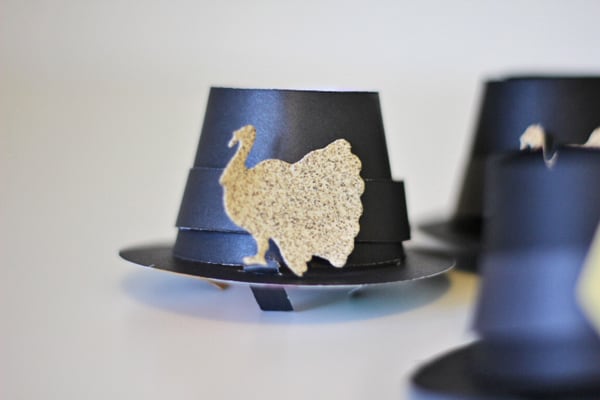 And then I got to thinking. What about after the holidays? This hat with some wild papers would make perfect accessories for a mad hatter tea party. Or cut it out in red for a firefighter party, brown for cowboys. This one below is for the tea party. Who's in?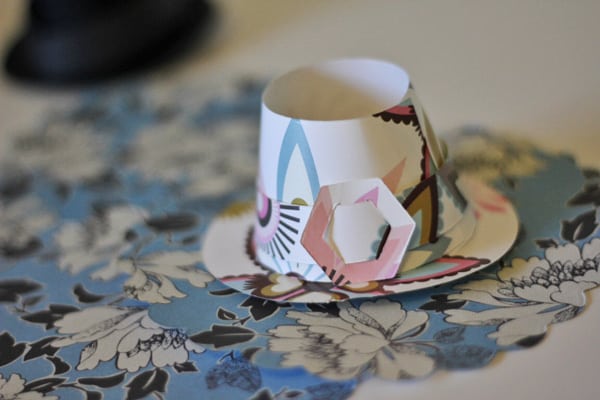 Welp, that's all my paper escapades of the last two weeks or so. I'll show you my etsy packaging one of these days! It's what I've been using my machine for the most these days.
……………..
Discount alert: SEEKATE will save you 20% off your whole purchase!! That will come in handy when your husband buys you diecuts and a letterpress machine for Christmas. Or when you buy them for yourself as a pre-Christmas present, which is more likely, right? Let's just be honest.
Go check out Lifestyle crafts and the new holiday dies!