I'm teaching husband to use my camera so he can help me with photo shoots. He's getting pretty good at aperture priority. I think we'll keep him on that for a while. Before I give him the camera, we usually take a few of him modeling so he can see how close I want the photos and where I want to be in the frame.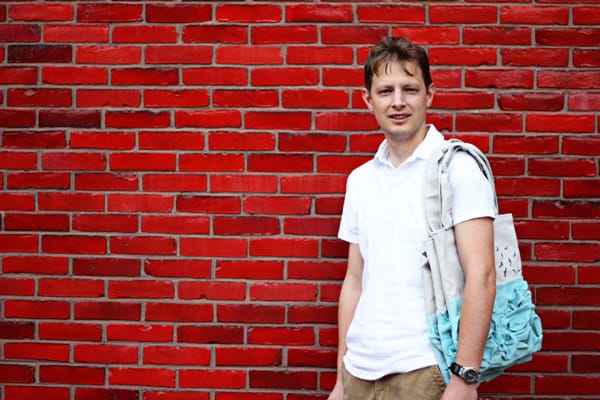 We found this awesome bright red brick wall and knew it had to be used. Perfect contrast for the turquoise ruffles. Ignore the hack job haircut. He got a haircut on his birthday. Worst hair cut of both our lives. :( It looks okay now, but those first few days were not pretty.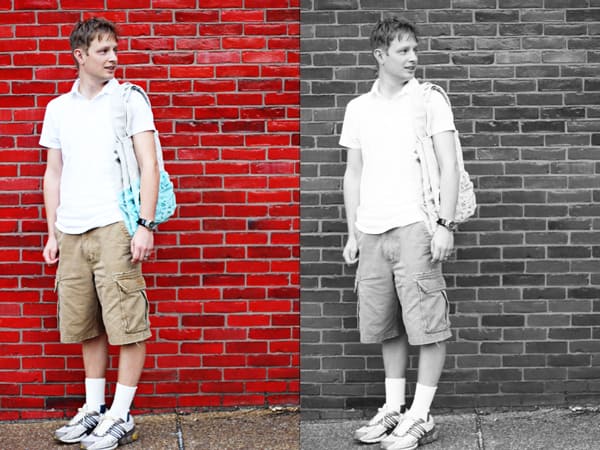 He might be a natural. He learned everything he knows about modeling from Zoolander. These bags are so manly! Just kidding. They are not manly. Not at all. 
Okay, enough. Thanks for stopping by! See ya later!