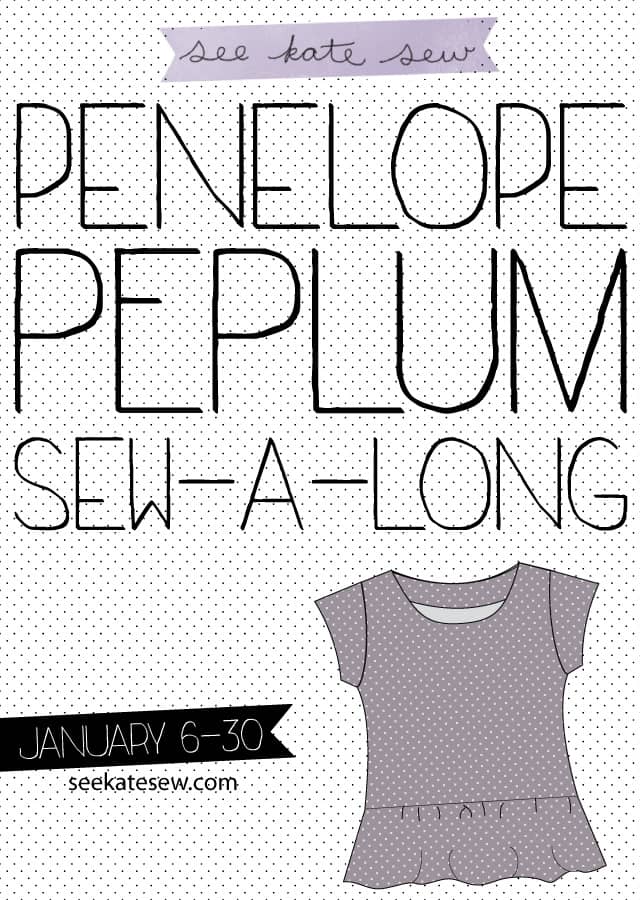 I'm excited to announce the Penelope Peplum Sew-a-long and pattern tour today! After all it's Jan-YOU-ary, right? Time to sew for yourself and start the year right!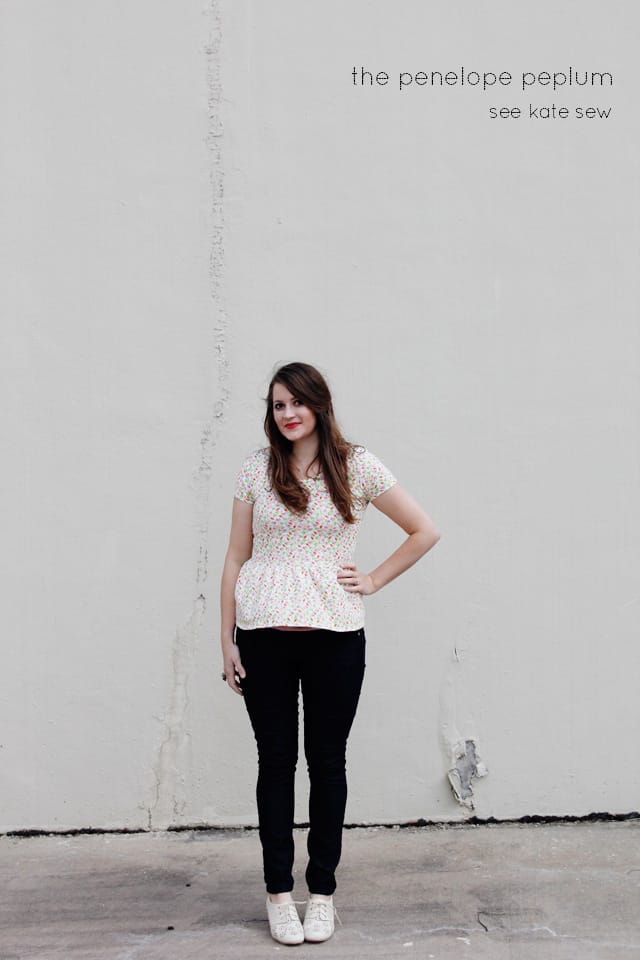 I have a bunch of my blogger friends sewing up peplums right now to kick off the sew-a-long and I'm inviting YOU to join in the fun! Just sew a Penelope Peplum (or a Pippa) and share it in my flickr group or on instagram with hashtags #pippapeplum and #penelopepeplum.
The sew-a-long starts tomorrow and you have until January 30th to complete your peplums and add photos to the flickr pool!
So getchyer fabric ready and let's do this! Every day this week I will post a few steps for you to complete so you can finish your peplum in about 10  to 15 minutes a day! (It will take about a week, but it's super easy, I promise!) And the peplum style looks great on everybody! Every. Body. It's really flattering and I think you'll love making them! My collection is growing and I have more to share with you, plus some surprises, yes!
If you don't feel like sewing for yourself, you can join the fun by sewing up a Pippa(for size 0/3M to 10). I'll allow that :) Or sew both!
If you don't have the pattern yet, use code PEPLUM to save 15% through the end of JanYOUary!