Today's guest is Amanda from
Simply Homemade
. Amanda is one of my real life sewing friends. Sometimes we lug our sewing machines over to each others' houses and sew. Together! She has 5 kids and a blog full of
recipes
and
projects!
It's my cyber place to put my stuff. I love pretty fabric, cupcakes, ruffles
and mod podge! I also have 5 kids and am the most embarrassing mom EVER!
aka: super cool!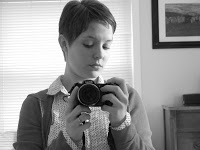 On to the pleats!
When Kate asked me to be a part of Pleat Weeks,
I squealed just a little. I love Kate and her awesome blog. She's amazingly
creative and her style is impeccable! (
so thanks lady!
)
However, then I remembered my love hate relationship with pleats.
I love them, they hate me. We've had some difficult projects in the past
and I think we both blame the other for failed attempts at what should
have been lovely pleat-y things.
So I dawdled a bit trying to figure out what would be "Pleat Week"worthy
and came up with this: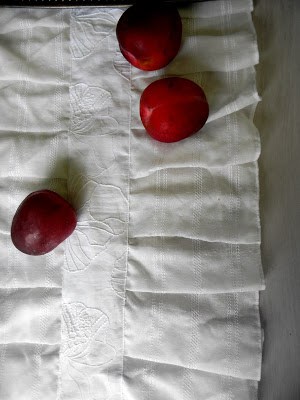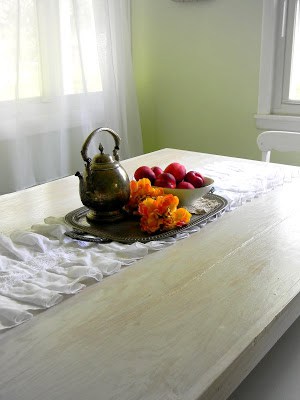 a pleated table runner.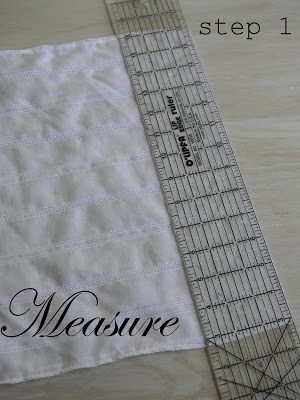 Measure your table. My table is big what with 5 youngin's and all.
Your length should be your desired length x 3. It's long I know,
but I wanted the pleats to be very full. The width of my runner is 13″.
If you have a serger, use it! It'll make your life easier.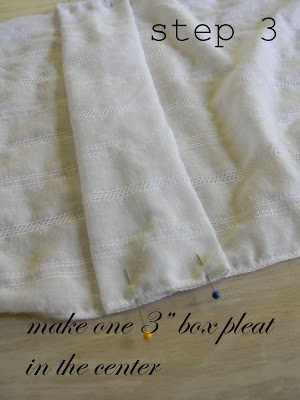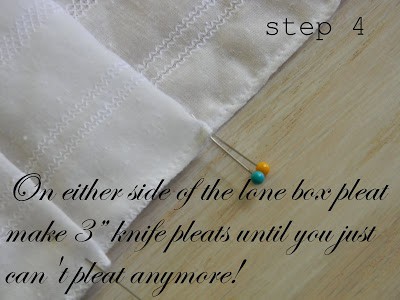 Step 5:
Stitch down the center of the entire length of the
runner.
You know, just to keep things in place.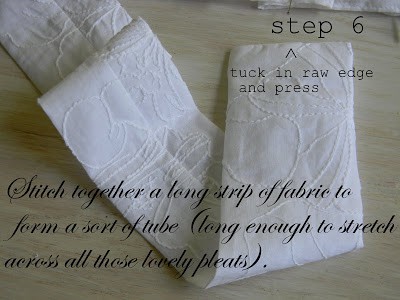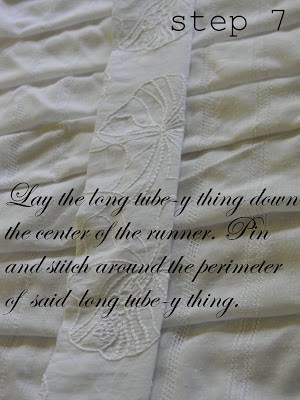 And that's it. Pretty simple.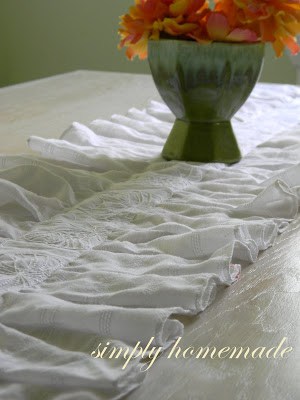 Here's a little peek at what I do. (sometimes)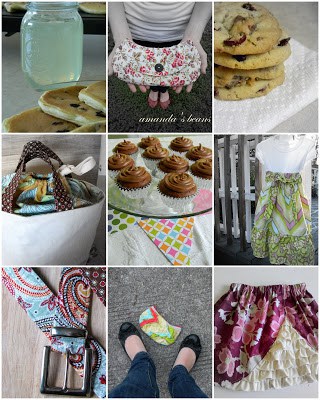 Thank you so much Kate for inviting me today! I really enjoyed
thinking pleats!
…………
You can find more of Amanda here: