Hi see kate sew readers! I'm so excited to be here. Kate and I shared a room our sophomore year of college. I had a computer on my desk and she had a sewing machine on hers, so I'm not at all surprised she's created such a successful sewing blog!
So maybe I should start off by telling you a little bit about myself. I'm Emily and my blog is emily k designs. I started a blog a few years ago just to update my family on the important nothings going on in my life. I've just recently graduated from nursing school and have had a little extra free time on my hands due to no homework or exams. So, with a little persuasion from my sisters, I added a fashion aspect to my blog. But enough about me, let's talk about pleats.
Pleats. I like pleats. I'm definitely not an expert on pleats though, so I'll leave the technical stuff to Kate. When she asked me to guest post during pleat weeks I said absolutely! I would love to! And then I looked in my closet and found a significant lack of pleats. But why? I love pleats. They're flattering, they're retro, and Kate is dedicating a whole three weeks to them! I knew I had to come up with a pleat-filled outfit so I scoured the local thrift stores and this is what I came up with.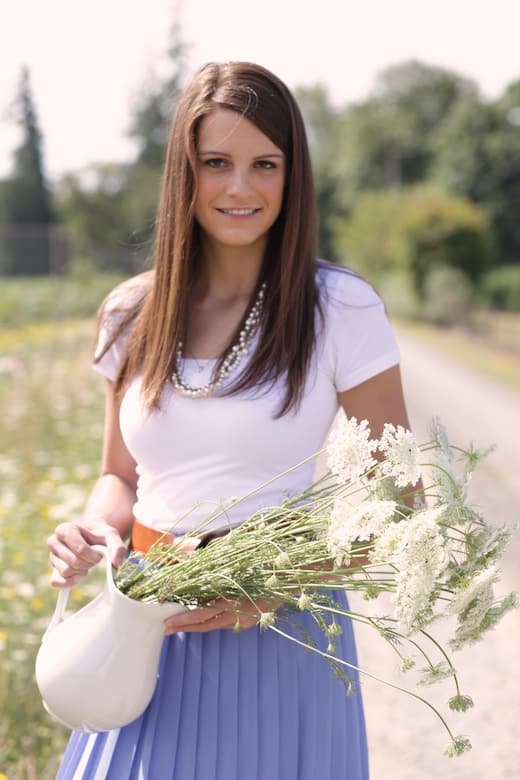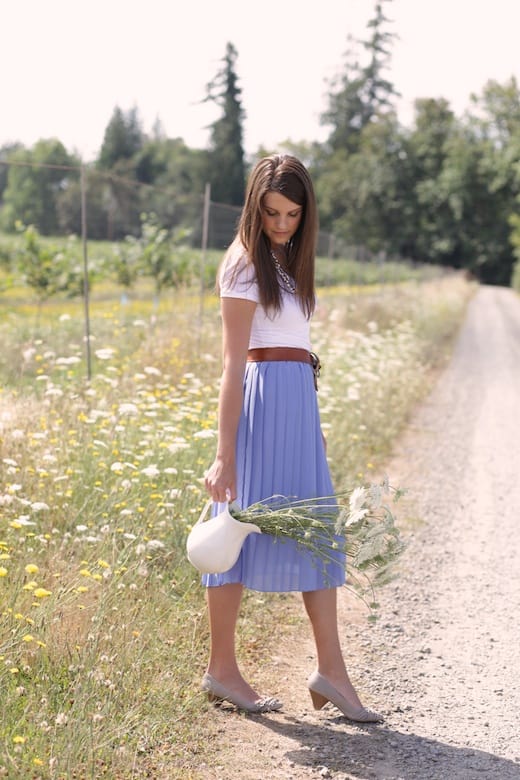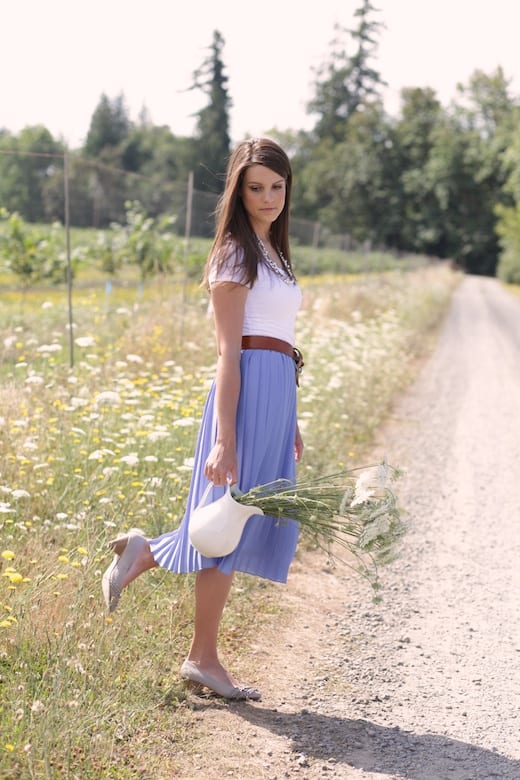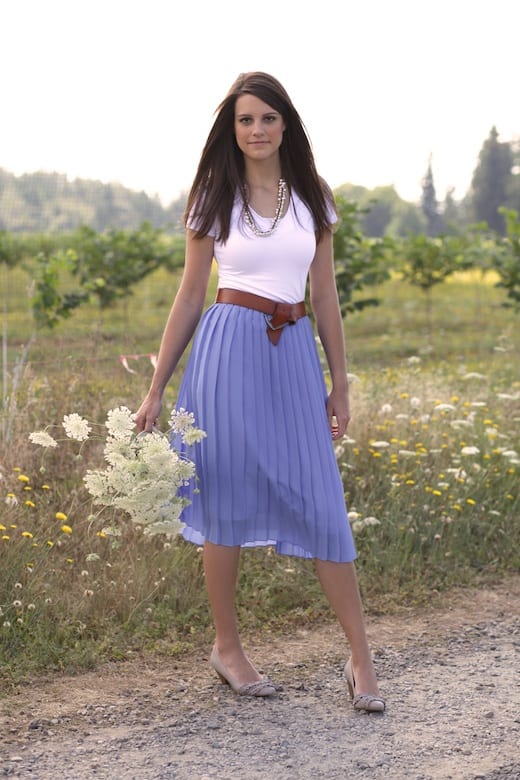 skirt: thrifted, top: forever 21, belt: brother's, shoes: forever young shoes, necklace: j. crew outlet
I found this lovely periwinkle pleated skirt for $3.95 at one of my favorite thrift stores here in Oregon. And yes, I always pick wildflowers wearing pleated skirts and high heels. Actually, the funny thing is, we really were picking wildflowers and it just happened to be a great place for some photos.
The nice thing about pleats is they're quite fashionable in and of themselves so all you really need to do is throw on a t-shirt and a belt and call it good. (Go
here
to learn how I tied my belt.)
Another thing about pleats is they're becoming quite popular. They've slowly made their way back into the fashion world after disappearing for a few decades. If you're in search of some pleats, try H&M. When I was there the other day there were pleats galore. Thrift stores are also great places to look. They're inexpensive but it's definitely a hit or miss shopping experience.
So now that you've seen just how great pleats are, you'll have to go out and add some to your wardrobe! If you liked this outfit, come follow me at
emily k designs
. I'd love to hear from ya!
…………..
Thanks Emily!!
I'm so happy we are still friends, even though I usually had a big sewing mess on my side of the room :)