Happy Friday! I hope you're having fun during the Pleat Weeks so far! I know I am! These guests are treating us well! 


Today we have Mandy from Sugar Bee Crafts! Her blog is full of crafts, sewing, and a hoppin' weekly link party. Her photo display of her kids is so fun! I have a weakness for boy ties, and her faux boy tie is on my list. I also have a feeling that Mandy has a pretty exciting life with 4 little kids, this recent post about boys made me laugh! Today Mandy is sharing a headband add-on tutorial! So smart!
Hi everyone!! So excited to be here for Pleat Week!! I LOVED that week of ruffles, so I know this is going to be awesome as well.  I'm Mandy, from over at Sugar Bee Crafts:


Here's the whole gang on our recent vacation: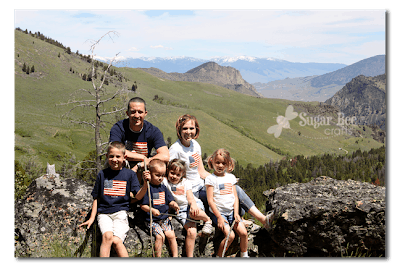 I enjoy all things crafty and have lots of DIY and tutorials on my blog.  I even have a link party on Tuesdays so I can see your craftiness – then I show off a bunch of you on Wednesdays.  You might know me from a few of my fabulously popular posts (click picture to check them out!):


So, what's up for the Pleat Week Specialty??  I'm sharing my Pleated Headband Add-Ons: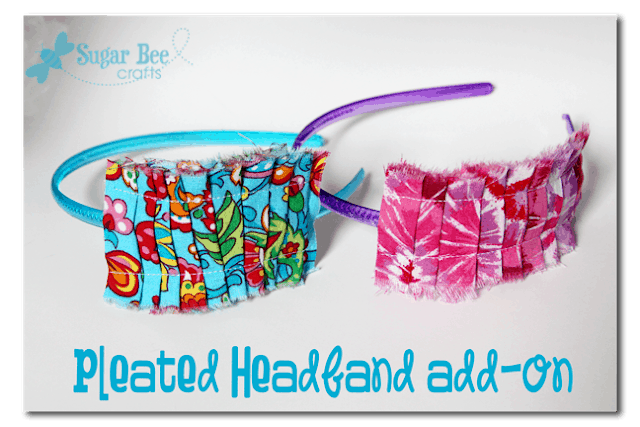 These are so simple, quick, and fun – – they add that extra pizzazz to a boring ole headband.  I made them for my girls, but with the right fabric/headband combo, these could easily be worn by us grown-up girls.
–Cheapo headband (I like to buy mine at the Dollar Tree, where they're $1 for 6!)
–2 scrap strips of fabric, about 2 inches wide.
Please note – – I made the one in the tutorial with large pleats, but ended up making more with smaller tighter pleats, and those ones are used in the final pictures – either way works!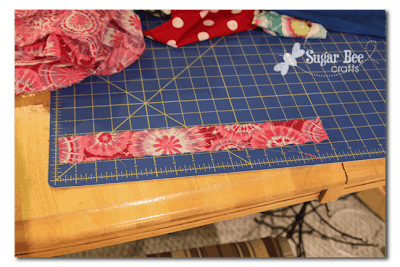 Take one strip of fabric and fold it into pleats however you'd like.  The imperfections and unexactness are part of the charm.  Then take your other strip and cut it to match the length of the one with folded pleats: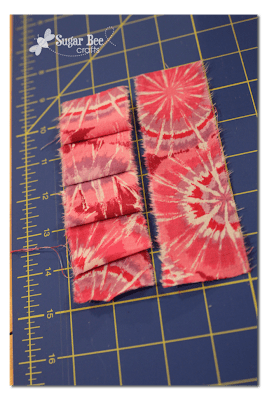 Put the 2 strips on top of each other, with the wrong sides of the fabric together.  Sew down each side as shown: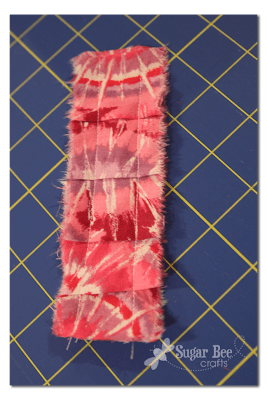 With the two strips sewn together along the sides, this will create a channel in the middle: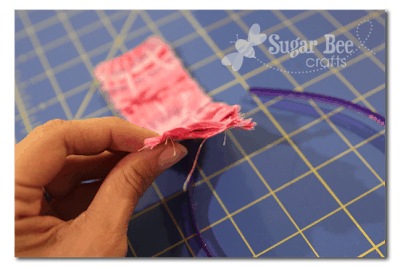 Simply slip the headband into the channel.  Then drop hot glue inside each end of the channel to secure it to the headband (I don't have pictures of this step because I couldn't work with hot glue and take a picture at the same time!)
That's it – wear it in style!!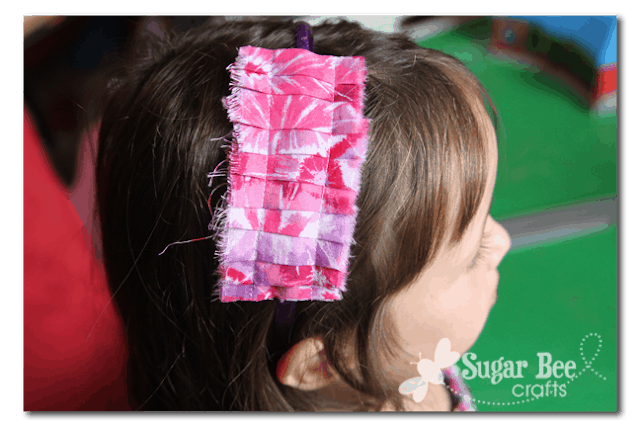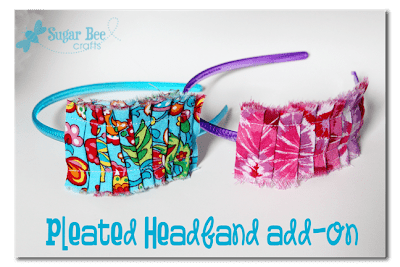 You can find more of Mandy here:




Stay tuned for another tutorial and a giveaway later today! Busy day!