Suzannah from Adventures in Dressmaking is here today! Suzannah just got married about two weeks ago! It has been so fun to see her prepare for her wedding. She made her dress, her bridesmaid dresses(which she'll show you today!), her birdcage veil and was even crafting up this chalkboard seating chart the day before her wedding! She's an adorable blogger and has a post about pleated inspiration for us today!
It's been ages now since I was first inspired by this dress.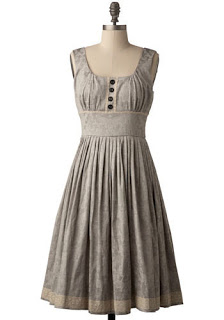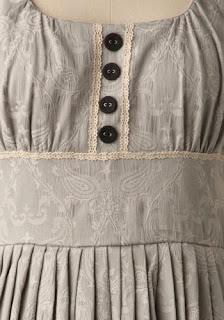 I made a super-blatant replica of it, also with pleats!  But slightly larger ones, so they look less like gathers.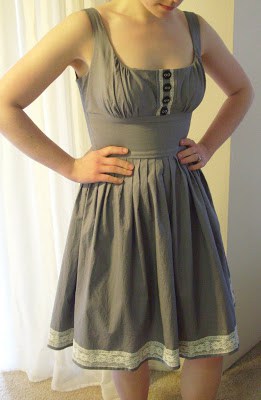 I wore it for some of our engagement pics.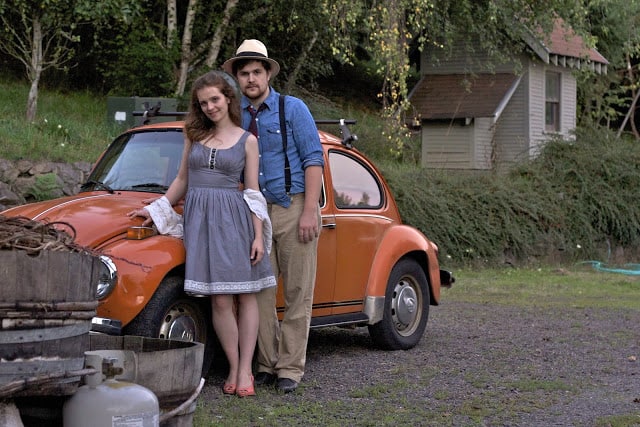 That dress, made back in May of 2010, started the ball rolling for me on pleated skirts.  Who knew you can make any ol' dress, just about, but make the skirt pleated instead of gathered?  I mean, duh, I guess…


So now I like looking around for pleated-skirt-dress inspirations when I browse online.  There are a few out there!  It gives a dress a more vintage vibe, I think, and of course you can do all kinds of pleats.


Here are some more pleated skirt inspirations from ModCloth: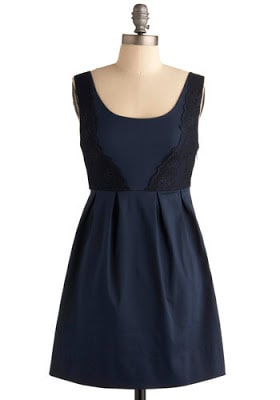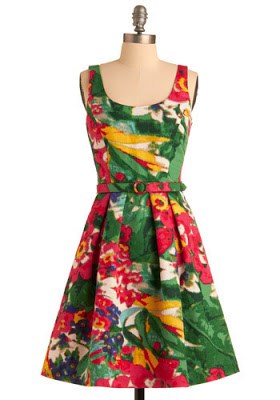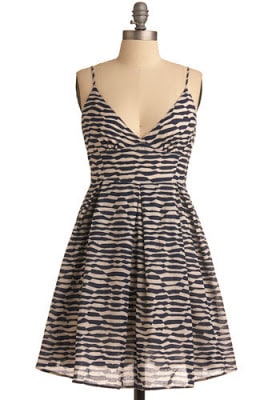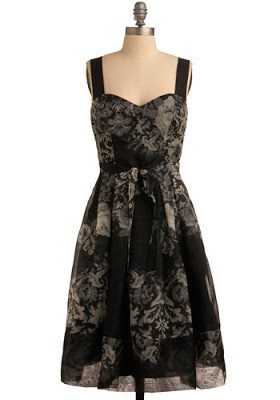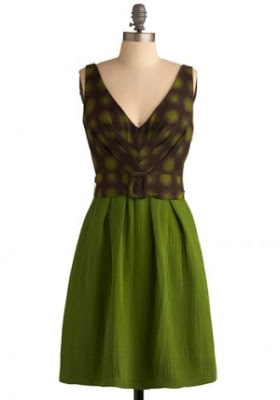 Anthropologie: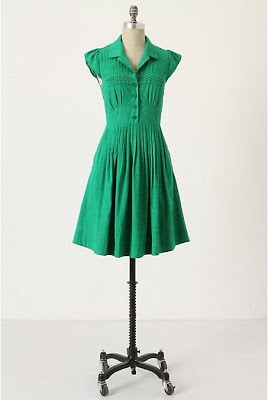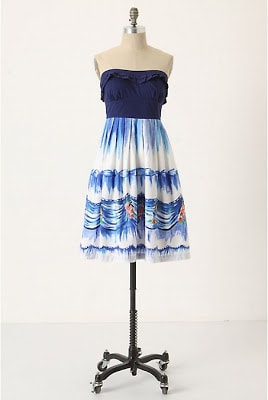 J. Crew: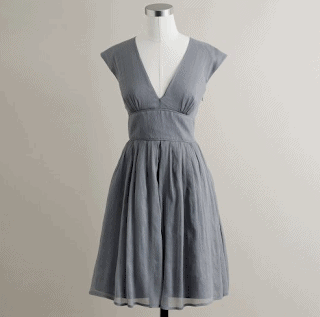 And Delia's, of all places: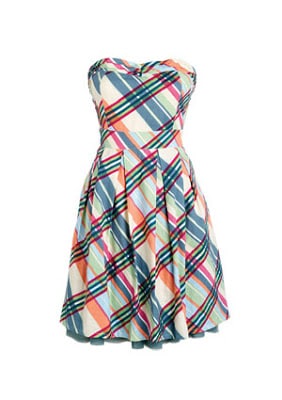 See, all kinds of things you can do with a pleated skirt!


I did gave all my bridesmaid dresses pleated skirts, as well.  All the bodices were different but the skirts were the same.
It's a super basic style idea, but really makes a dress look different!


…….


Thanks Suzannah! 
You can find more of Suzannah here:
Adventures in Dressmaking
Twitter 
Pinterest
Facebook