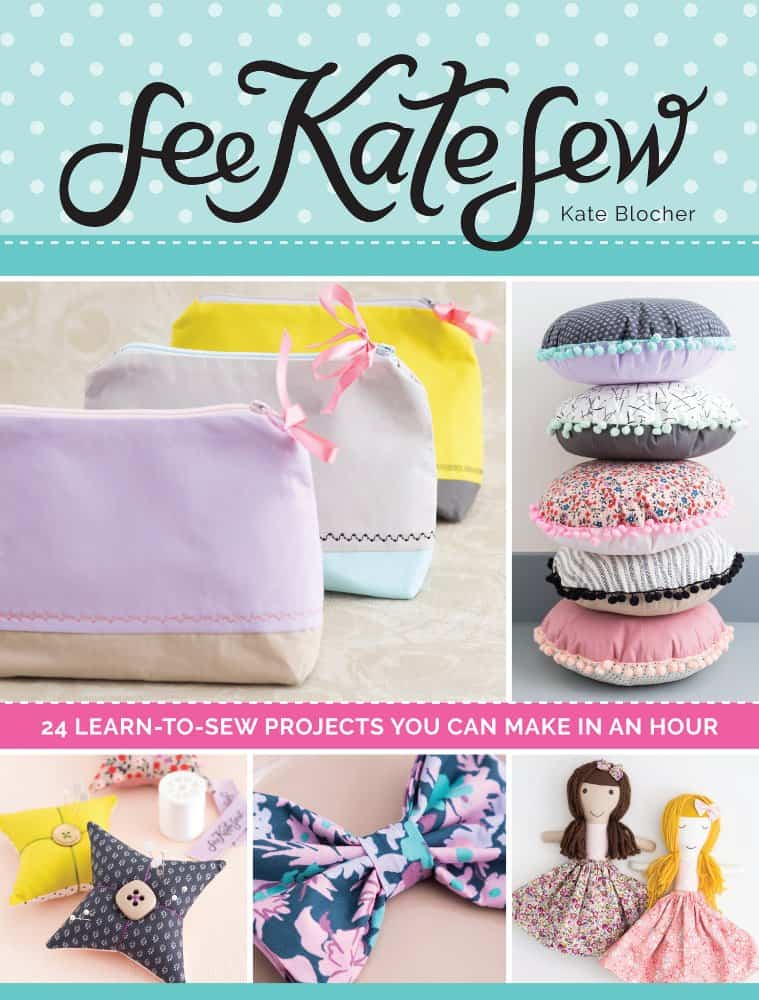 Hey, guess what! I wrote a book! And it comes out December 2! The book is called SEE KATE SEW: 24 Learn-to-Sew Projects You Can Make in an Hour! I'm so excited to see it all come together and can't wait to get my hands on it and flip through the pages.
This is a project I've been working on in the background the past 2 years. It's the reason posts were super spotty last summer and a few other times! It was a fun fun project to work on and I surrounded myself with the prettiest fabrics for it! And now, the book is available for PREORDER!
And since I'm SEW EXCITED, I have a special offer for anyone who preorders the book!
Redeem this offer in 4 easy steps!
==========
1. Purchase See Kate Sew: THE BOOK on Amazon
==========
2. Screenshot your receipt
==========
3. Send the screenshot to: SeeKateSewBOOK@gmail.com with your pattern selection!
==========
4. I'll send YOU the pattern!
==========
Q+A
Q: I already preordered, does this offer work for me?
A: YES, any orders dated before October 2, 2016 qualify for this offer!
Q: I ordered 2 books for gifts, can I get two free patterns?
A: Yes! You can redeem up to 3 free patterns with this offer, when purchasing up to 3 books!
Q:  What level is this book for?
A: The best part about this book is that it is FUN sewing for any level and any age! All projects are broken down enough for the very beginner, with tips and sewing 101 boxes spread throughout the book. I recommend it to the new sewer, eager learner, casual seamstress who wants to improve, and even the experienced pro. There's a project for everyone in this book!
Q: If I preorder, when will I get my book?
A: The book releases December 2, so your book will ship that day. With Amazon Prime, you should have it December 4, plenty of time for holiday giving and sewing! 
Q: Which patterns can I choose from?
A: Any pattern from my shop, excluding bundles