Here's a round-up of some pleated things from around the internet. Hopefully they will inspire you as we gear up for the final week of pleat weeks!



Pleased to Pleat You Skirt
. I think I might like the name more than anything! But it's a cute idea, too!

How about that pleated collar dress from Shabby Apple?
Here's another from Shabby Apple with horizontal pleats: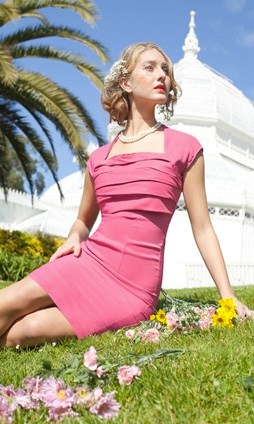 This dress has pleats everywhere! I wish I had a heat setting machine.
I've been wanting to add some paper to the pleat weeks. I've been craving this 
paper crimper
 to do it faster.
 Crimps are pleats, right?
This necklace from maneggi
on etsy is gorgeous!
Cream Pouf Top
 also from Modcloth. Look closely at all that pleated detail!

Have a happy Sunday! See you tomorrow for more pleats!