Project Run and Play All Stars is officially over! Whew! I just wanted to do a quick little wrap-up post! Thank you for following along with me.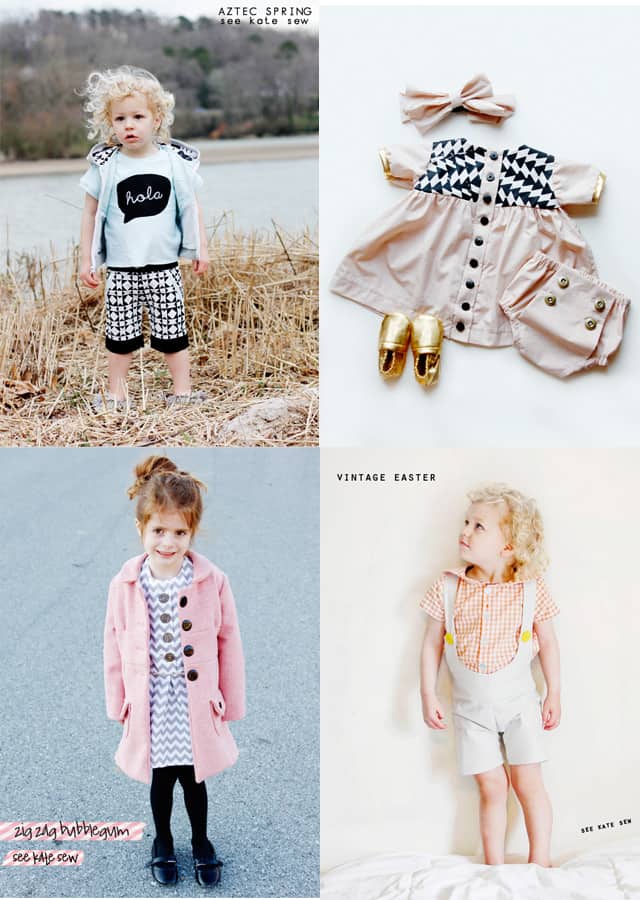 This time around I definitely had a different focus than when I participated last year. A little less crazy and a little more practical. I get such a thrill out of sewing for my own kids instead of models (although that is fun, too!). But watching the clothes as they are worn during playtime (and diving to take them off before spaghetti night) is just so fulfilling.
pattern giveaway!
I have a few pieces from PRAP All Stars in different stages of pattern development but want to know…..which one do YOU want to see as a pattern first?! Leave a comment with your choice from the above pieces and I'll pick 3 commenters to win any see kate sew pattern from the shop!
I'll pick some winners randomly Wednesday night!