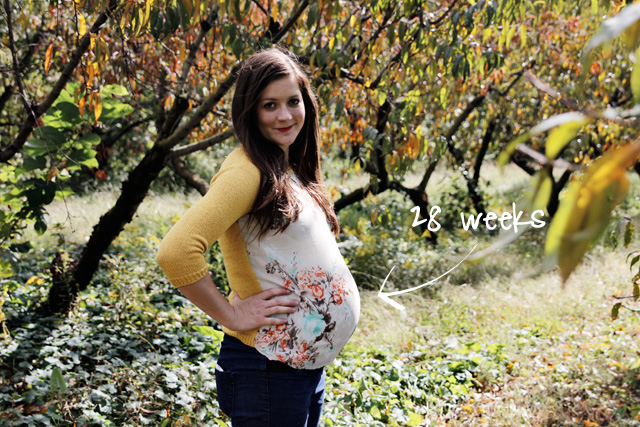 The third trimester happened. And then I got huge overnight, as if my body was just waiting for that milestone to pop. I feel pretty good for looking so huge! I only hope it will last. Huge is relative, because the best is yet to come.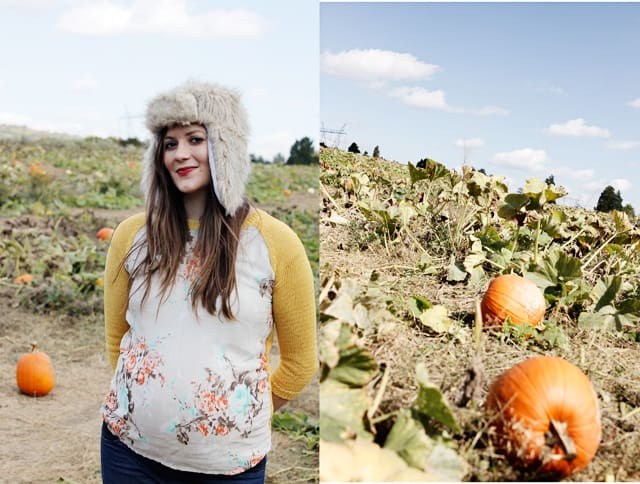 sweater: c/o sheinside // pants: asos // boots: f21 // hat: pattern coming soon!
This baby is basically due at Christmas (okay a little after). Thinking about only having 11 weeks left makes me frantic. But then I remember, but Christmas is FAR away. Right? Because it's not even Halloween yet? Time is a funny thing. Some days I just can't wait to have a tiny girl to snuggle. And other days I am content with her on the inside, so I can focus on my toddler and panic about having TWO kids to chase. 
I'm reading up on labor again, deciding that birth stories are gross and revisiting my labor play mix from last time. Trying not to think nurses are evil. Let's not talk about it.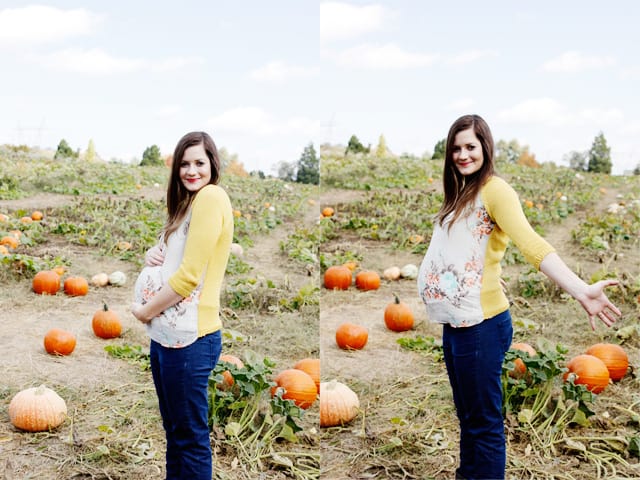 But anyways, isn't my shirt cute?? Floral and mustard! It's from sheinside, the floral and mesh sweater. It's not maternity, but based on the picture I thought it would work. And it totally does! It fits perfectly (right now!) and I won't feel silly wearing it after the baby comes either. In 11 short (long) weeks.
I made a pattern for that faux fur trapper hat for you! I'll share it next week.