By recipe contributor Aubri.
I'm excited to introduce Aubri from Scent of Oranges, which focuses on healthy recipes and lifestyle ideas. She'll be sharing a few seasonal recipes this holiday season!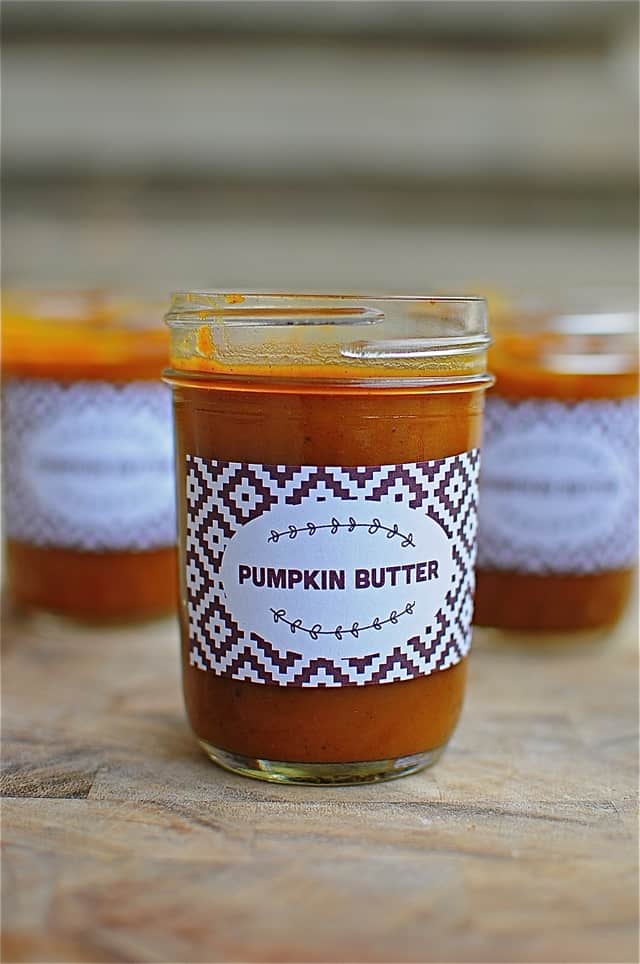 Hello! My name is Aubri from thescentoforanges.com and I am so grateful for this opportunity to work with Kate. I am still finding my way in the blogging world and she has been kind enough to help me in that process.
I am really excited about this post. It was something I have wanted to do for a while, but somehow never found the time. I'm happy I finally had a good reason to make the time. Today's feature is homemade pumpkin butter… and it is so good! This recipe, like many, has a story attached to it:-)
Two Christmases ago my amazing mother gave me a jar of Pumpkin Butter from Trader Joes, a health food store in California. My husband and I fell a little in love with the stuff. I tried buying some more the next time I went home to visit and was devastated to realize it was a seasonal item only. We were a little heartbroken, but we made it through.
The next year my mom sent us a holiday care package and inside it was several jars of pumpkin butter!!! There were all the Trader Joes jars so I thanked her for buying it for us and told her it tasted as good as we remembered. Then she admitted that she didn't buy it. She had made it from scratch and then used some of her old jars. I was amazed and demanded that she send me her recipe. She sent it over and life got busy… and suddenly it was fall again (this year) and I still had never made it. This brings our story full circle where I finally get around to making my own pumpkin butter. I made a few minor adjustments to her recipe and once again it was as good as I remembered!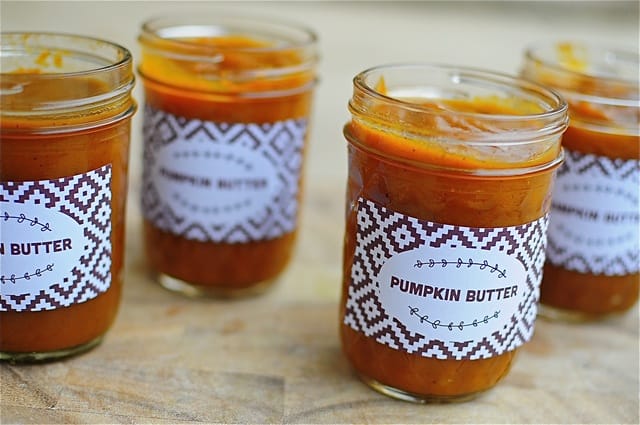 We really like pumpkin butter in our house so this has been exciting business, in case that was unclear. This recipe is so easy. The hardest part is that it requires you to stay home and be available to stir frequently for 4-5 hours. You pour all the ingredients into a crock-pot and cook on high for an hour and then cook it for 3-4 more hours on low, stirring frequently throughout. (If you don't stir it often it will start to cook to the sides and bottom of the crock-pot.) Once it is done, pour it into your jars and cool. So easy, right?!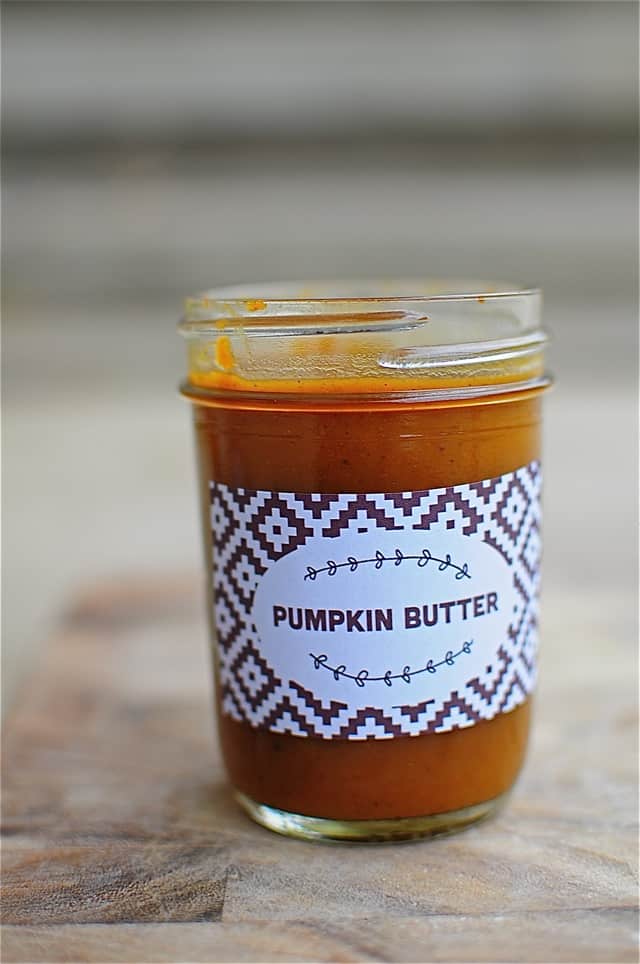 Pumpkin Butter
1 (29 oz) can of pumpkin
3/4 C apple juice
1/8 C lemon juice
1 C agave/honey
2 t ground ginger
1/2 t ground cloves
2 t cinnamon
1 t nutmeg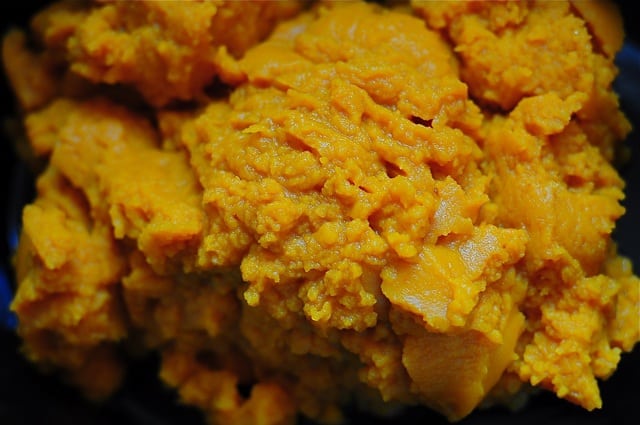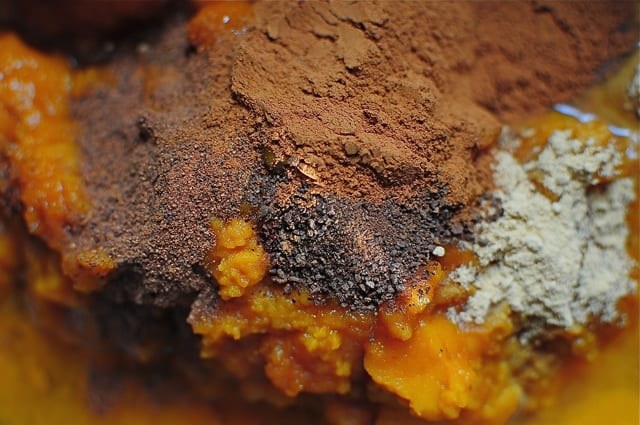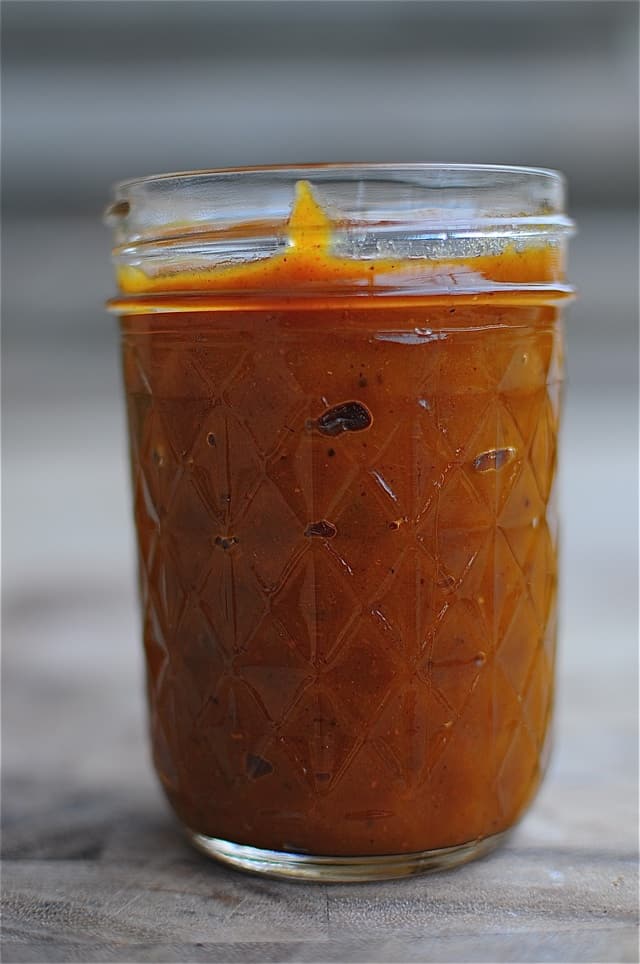 Place all ingredients into crock-pot and cook on high for 1 hour, stirring frequently.
Switch heat to low and cook for 3-4 more hours, stirring frequently.
Pour into jars and set aside to cool.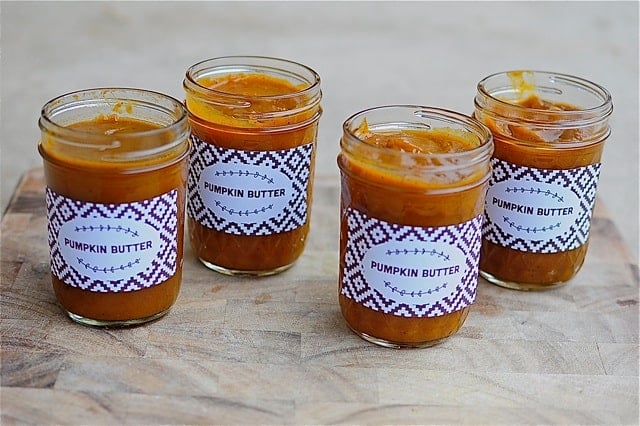 A word of caution… Pumpkin Butter is addictive. Once you try it there is no going back. It will forever be a part of your autumn experience:-)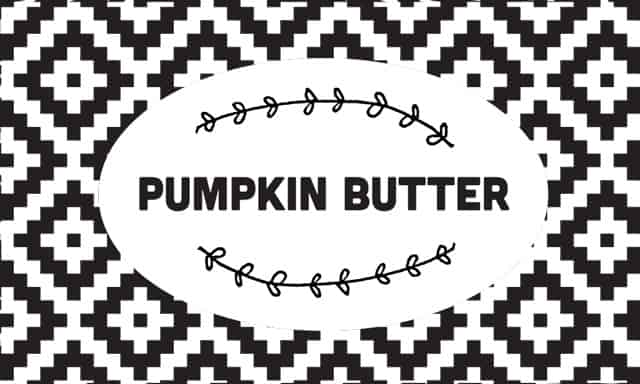 Add labels! Print these on sticker paper use computer paper with double stick tape. Stick them on your jars and you are ready to gift them to the neighbors, coworkers, friends and family! Click download link below:
free printable 'pumpkin butter' label
pumpkin butter recipe and photographs// Aubri
printable// see kate sew