This post was originally shared at kojo designs way back last summertime for their Color My Summer series! I'm reposting it in case you missed it, and since summer is upon us, this is the perfect time for a boba drink recipe!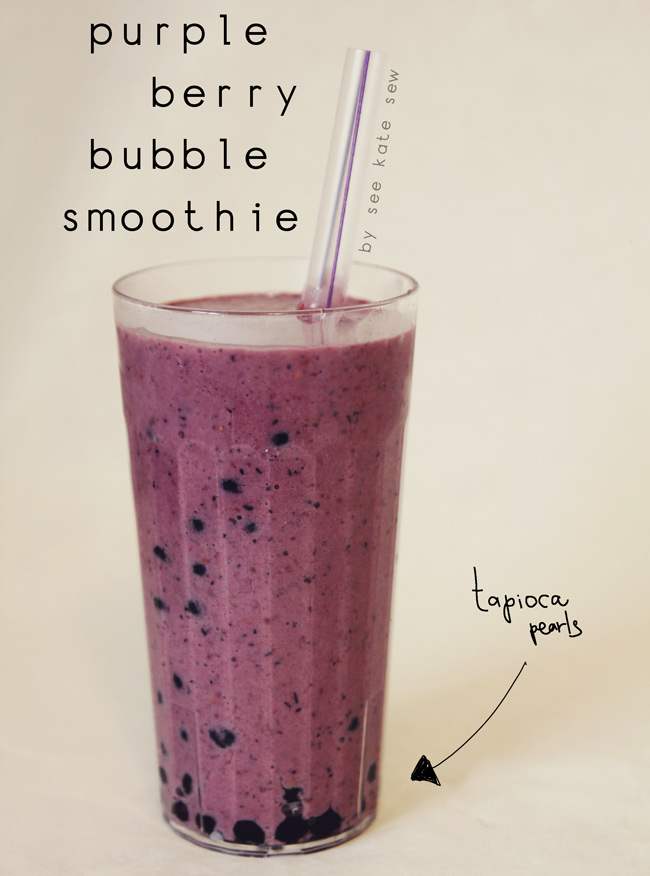 Purple is my favorite color, but shhh… don't tell pink! I thought it would be fun to make a summery drink. We usually go berry picking in the summer and are always looking for new ways to eat them. So today I'm sharing the Purple Berry Bubble Smoothie. Boba or Bubble Teas originated in Taiwan. They are typically made with tea and milk, with chewy tapioca pearls at the bottom that you suck through a really wide straw! It's a really fun drink and you can make it all sorts of ways.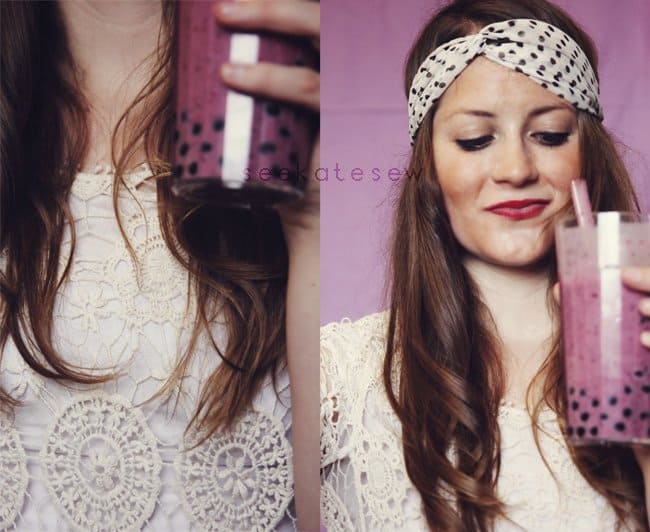 In this (PURPLE) version, I made a berry smoothie sans tea and poured it over the tapioca pearls, for a fun and healthy summer drink. The tapioca pearls give it a little extra chewy dimension. They are sorta like gummy bears and kids will love them! You might have to make a special trip to a local asian market for some of these ingredients.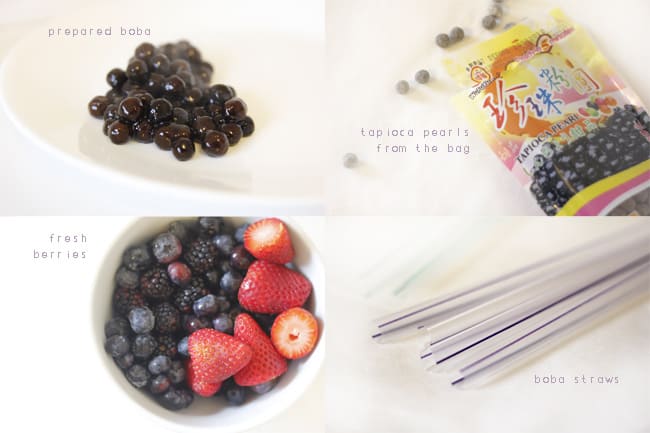 Recipe:
1/2 cup prepared Tapioca Pearls (aka boba pearls) (available at asian markets)
3/4 cup vanilla yogurt
1/2 cup milk
2 cups fresh berries
sweetener, optional


Other supplies:
-Boba straws (available at asian markets)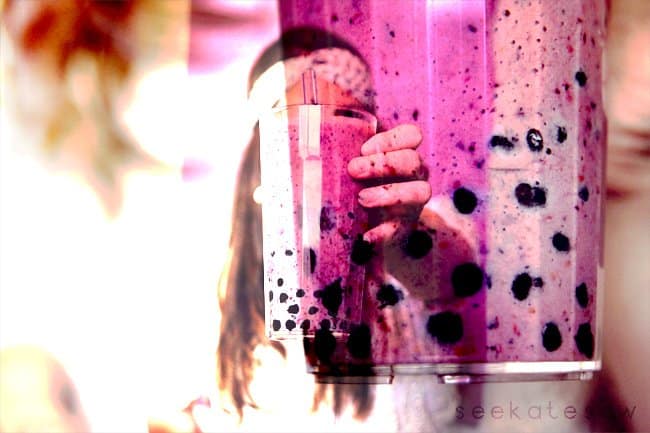 Prepare the Tapioca Pearls according to package directions. You'll just boil them in water for a few minutes until they float. Pour them into the bottom of your glass. Blend the yogurt, milk, berries and sweetener until smooth. Pour over the boba pearls. Add a boba straw and enjoy!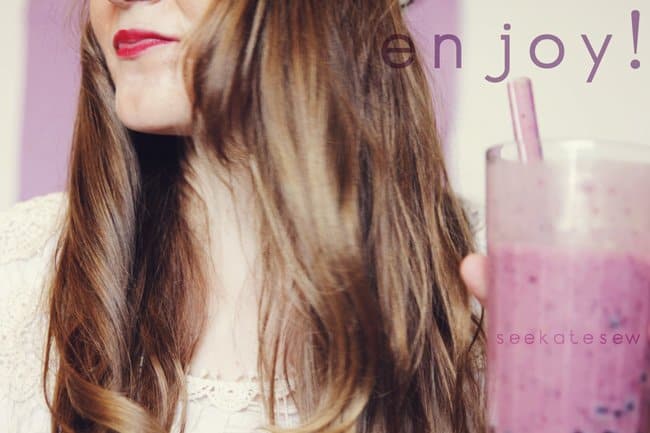 Do you love boba drinks? What's your favorite flavor?