Today's giveaway comes from Raspberry Creek Fabrics! Raspberry Creek is an etsy shop with lots and lots of quilting cotton and a new expanding apparel section!
Yarn dyed cotton/linen blends by Robert Kaufman are some of the nicest fabrics I've sewn tops with.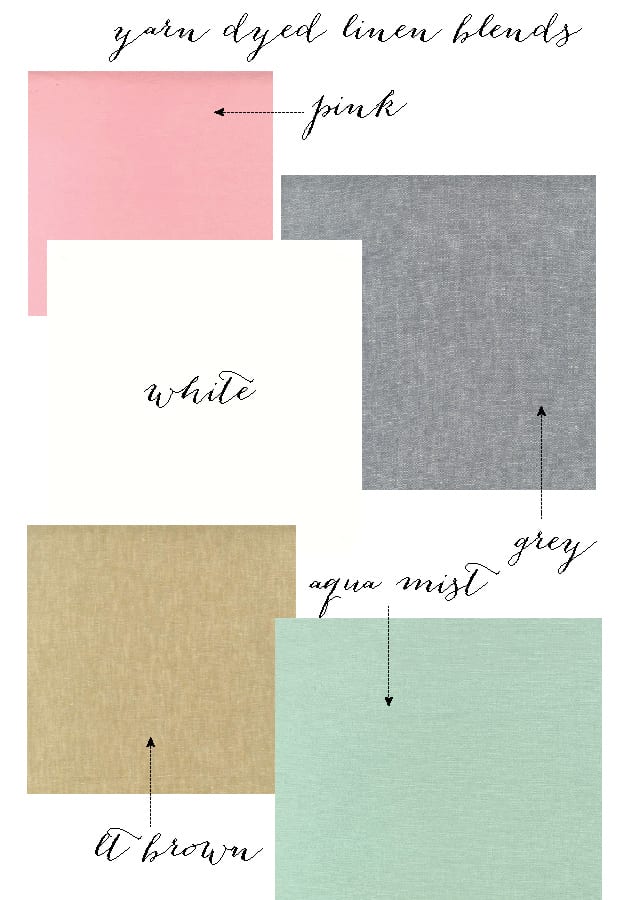 1. Blush Pink
2. White
3. Grey
4. Light Tan Brown
5. Aqua Mist
And how about knits!? Make the Emaline Dress or Penelope Peplum with any of these gorgeous knits.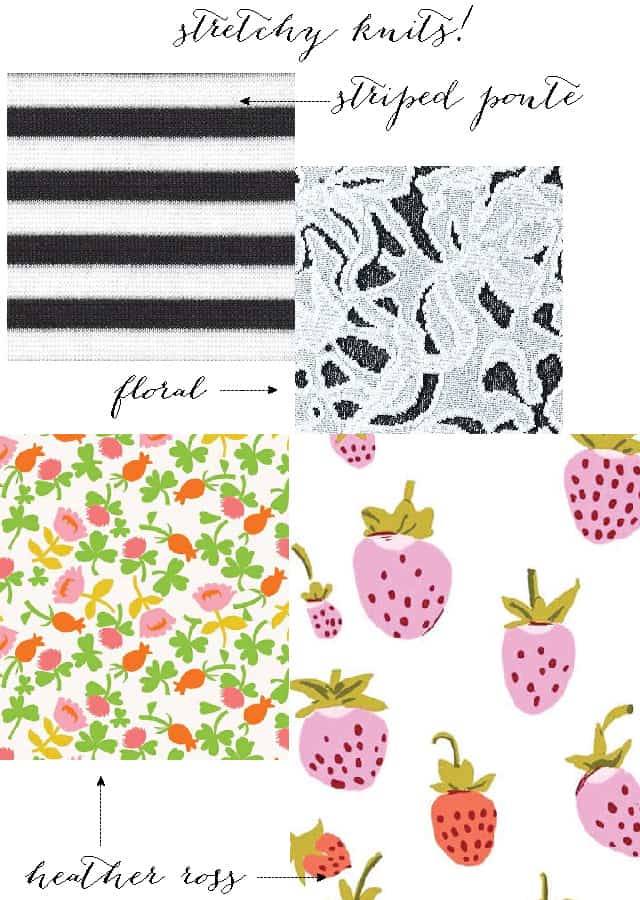 1. 1/4″ b/w Striped Ponte
2. b/w double floral knit
3. Pink + Red Floral Clover Jersey
4. Purple Lilac Strawberry Knit Jersey
Also check out the basics section which is full of polka dots, this gorgeous voile would make an adorable Maia blouse and the make-your-own bundle section!
Want to win a $100 gift card to Raspberry Creek Fabrics?! Enter in the Rafflecopter widget below!