This is a sponsored conversation written by me on behalf of Reebok Skyscape via Burst Media. The opinions and text are all mine.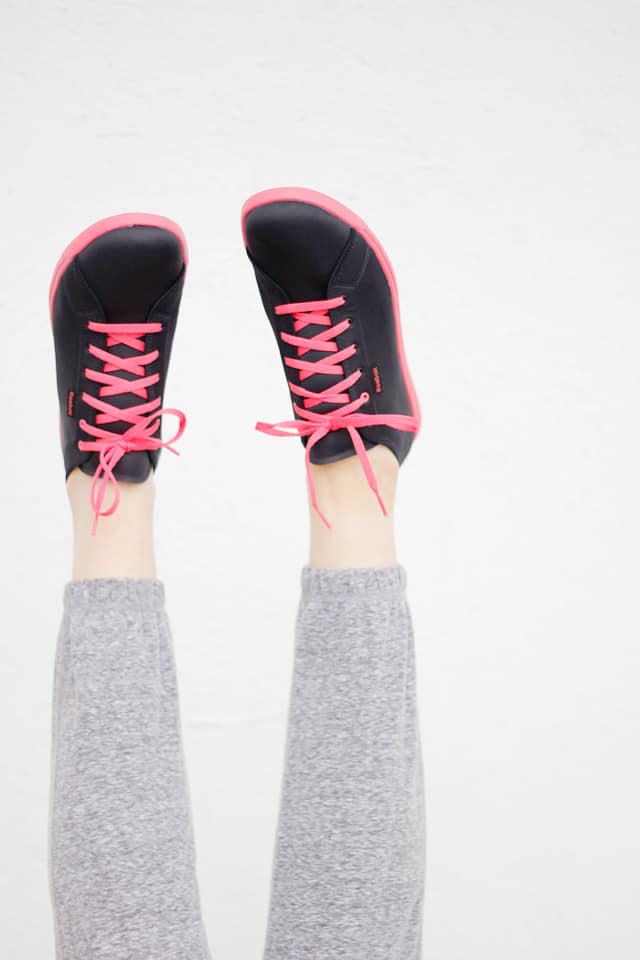 Sometimes all it takes is a new pair of shoes, you know what I mean? Reebok sent me a pair of their new SkyScape Runaround shoes and they inspired me to sew some activewear! Usually new shoes inspire me to do something, whether that is working out or sewing something new. This shoe is kinda the perfect in-between shoe. It works for working out and it works for running around doing errands and things. When I used to work and hit the gym after, I always needed a pair of shoes just like this, one that would transition with me. They are great for my busy lifestyle now because I can go walking and then (fabric) shopping and not look like I was just working out.
They are super comfy and you really forget you even have them on! I find myself wearing them around the house just because they're so comfy. They only weigh 5 ounces and they aren't bulky. I haven't tried washing them yet, but they are machine washable, which is convenient.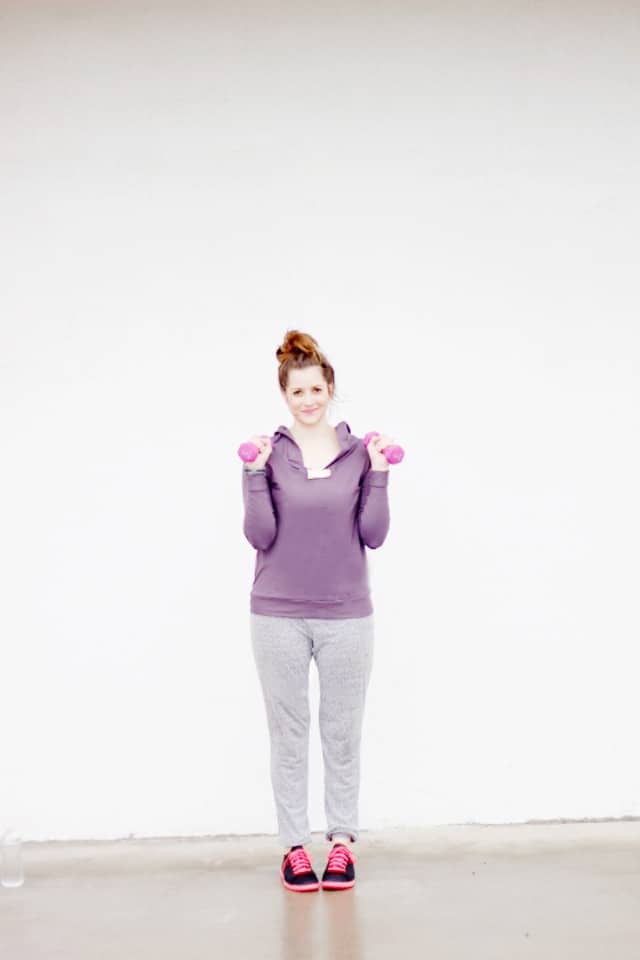 The thing I love most about these shoes are the colors! Aqua pink and black….love! They came with two sets of laces , black and bright pink. I put in the pink ones, but I might do a double laces thing with the black ones also. Bright laces are just so fun and I can't get over the secret aqua insides. These are made with the same type of material that bras are made with, that spongy material. It feels like my feet are getting a hug! Seriously comfortable.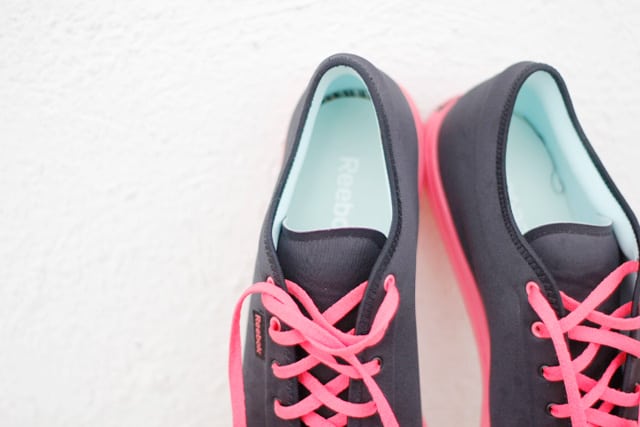 I found some great knit fabric at a local store that was perfect for a workout hoodie to go with them. Originally I was looking for a pink to match but I'm just a sucker for purple. And the fabric is really nice, a spandex cotton. Activewear is something I've never sewn before so it was fun to give it a try. I designed the hoodie with a super big hood that is easy to get on when it starts to downpour. That was probably inspired by last week when I went out walking with a friend and we got soaked 10 minutes in. Easy access rain protection. The neckline is kinda low, meant to be worn with a tank or something underneath.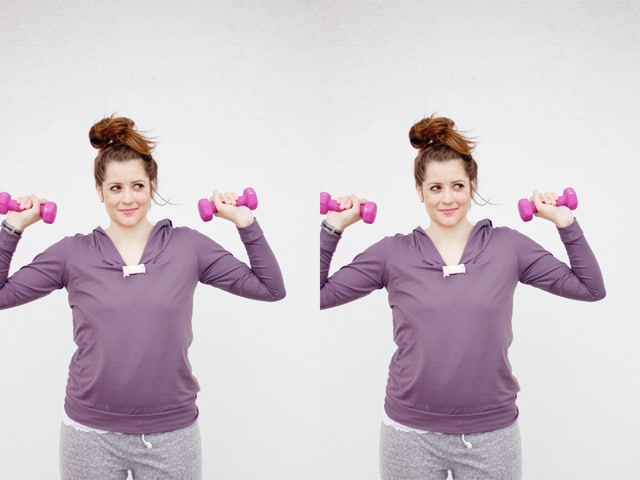 I still want to add a pocket to the hoodie. Or maybe two side pockets?! I'll keep you updated.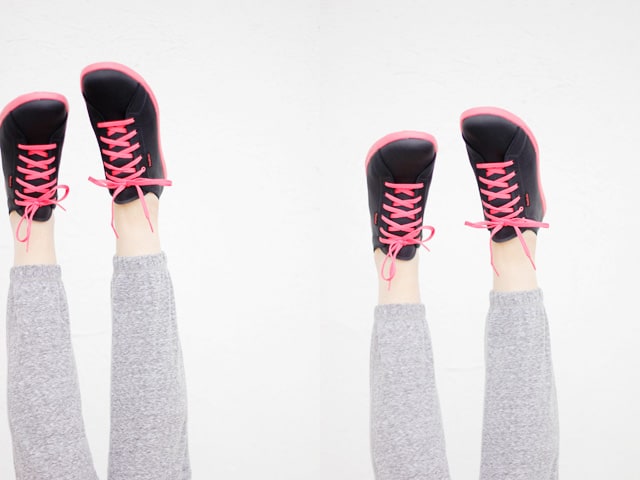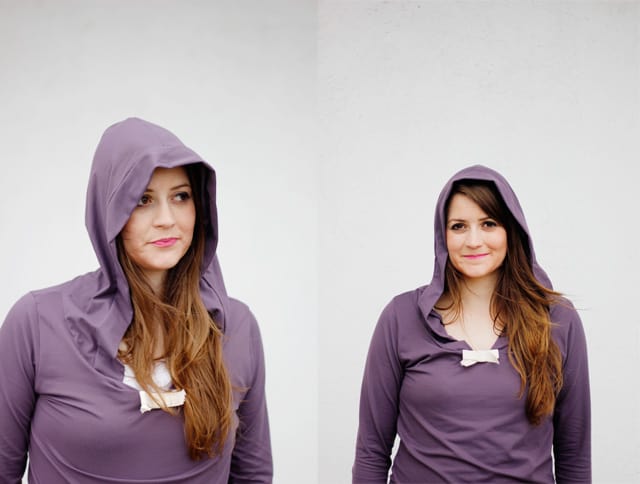 I thought a little bow at the neckline would be a cute unexpected detail. Workout gear isn't always cute, but the Reebok Skyscapes are so cute because of all the color options. The shape is just nice and streamlined as well. I had to update the rest of my workout look to match!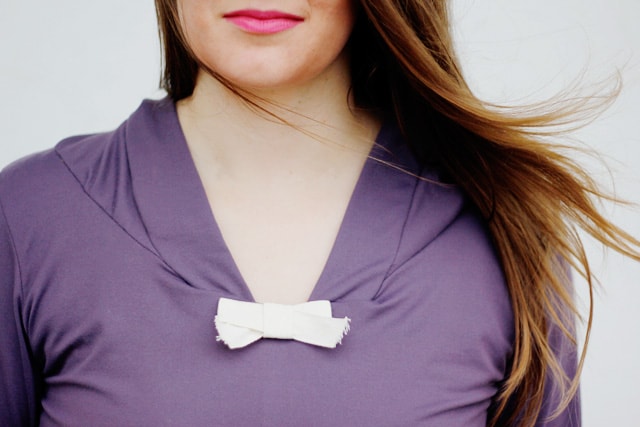 You can customize your own SkyScapes with different patterns and colors. I made some leopard and light blue ones. You can customize everything on this shoe and even personalize it with your name! These say "KATE" down in the right hand corner of this photo below. I didn't know what to write, maybe I'd put some motivation words instead of my name if I really thought about it.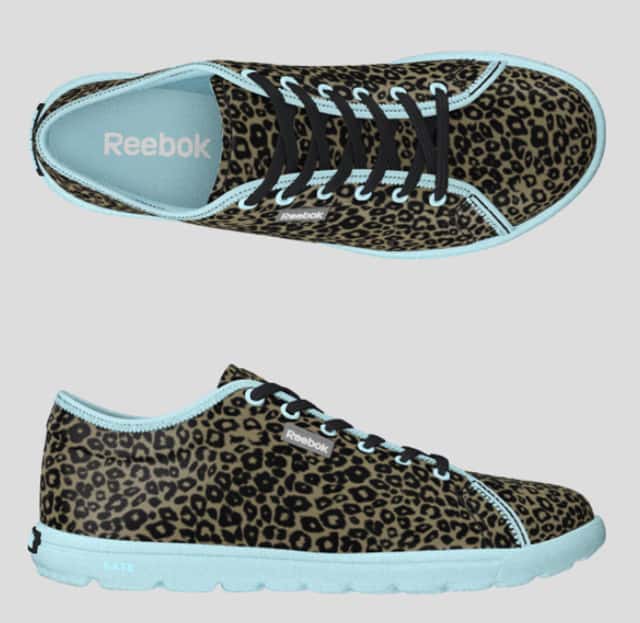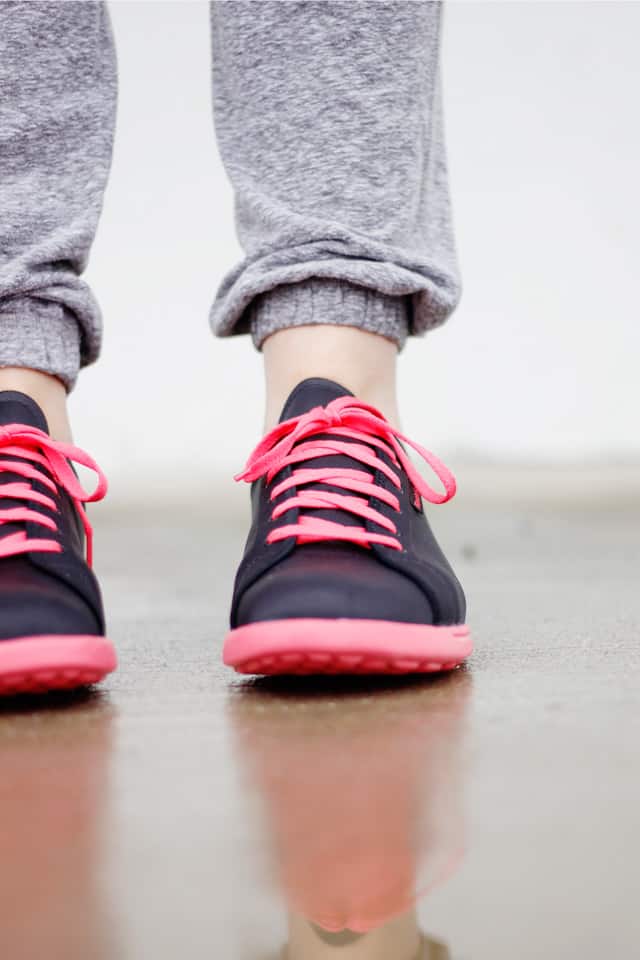 Enter tow in a YourReebok custom card – up to a $120 value for 1 pair of custom SkyScape shoes created by YOU!
Just leave a comment with your email to enter!
And then go enter the Escape with SkyScape Sweepstakes – an all-inclusive spa weekend for two!
Check out my SkyScape inspired Pin board and Reebok on Pinterest for more styling ideas and workout gear!
Comments submitted may be displayed on other websites owned by the sponsoring brand.
This is a sponsored conversation written by me on behalf of Reebok Skyscape via Burst Media. The opinions and text are all mine.