Have you guys heard of ruffle fabric? It's gorgeous! They sent me some to try out for the ruffle event. Sometimes I want things really really ruffly but don't have the patience to make so many ruffles. This is a perfect solution.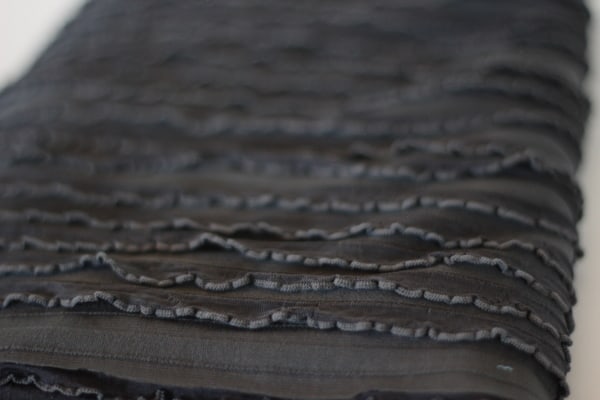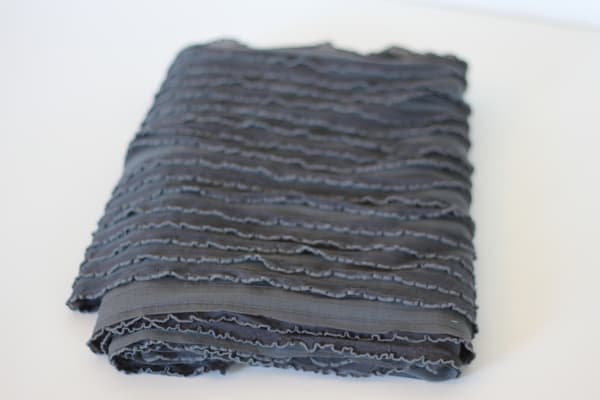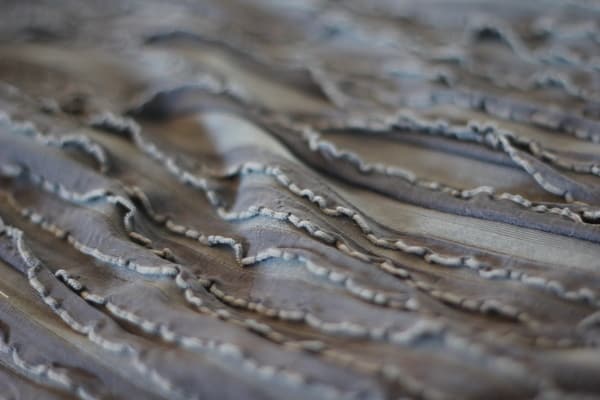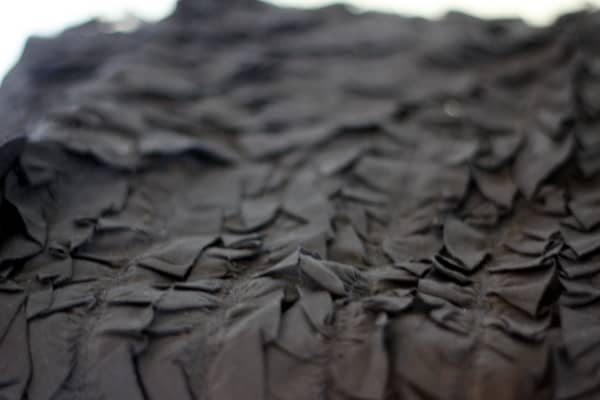 The fabric is really easy to work with, it's got a little give since it's a knit(crazy maze is woven). It reminds me of flapper skirts, the ruffles move like crazy. You do have to be careful to keep the ruffles going in the right direction as you sew seams.


I'm sure you can think of a thousand things to make out of this stuff without even trying. I have a list of things I want to make with it. The first thing I thought of was a makeup bag. I never seem to have a cute makeup bag when I need one. Of course, normally my things are just sprawled all over the bathroom, but when I am traveling I want something cute to put in my suitcase. Emphasis on the cute. I do have an ugly one. And with thoughts of summer and travel on the mind, I give you the ruffle fabric make up bag: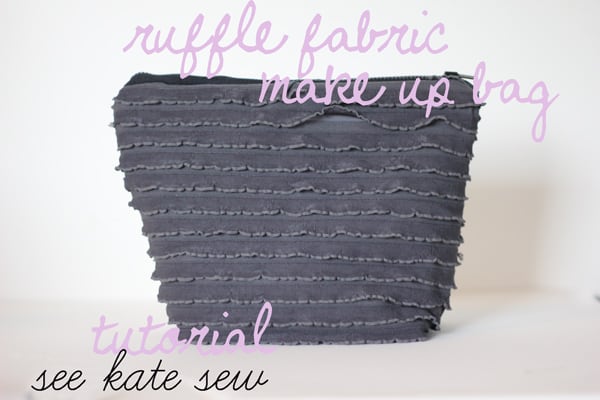 This bag has a boxy bottom so it stands up for you. Lined with nylon so you can wipe it up when your blush spills everywhere, and with a pretty pink interior. Charcoal gray + pink is one of my favorite color combos. My new favorite make-up bag!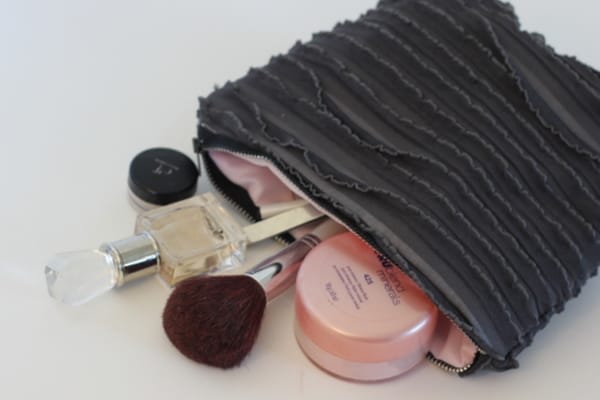 make-up bag pieces
1/4 yard grey mini ruffle fabric
1/4 yard duck cloth for interfacing
1/4 translucent nylon for lining
1/4 yard cotton for lining
zipper
thread


Start by cutting out 2 pieces measuring 10 wide by 9 tall in each fabric.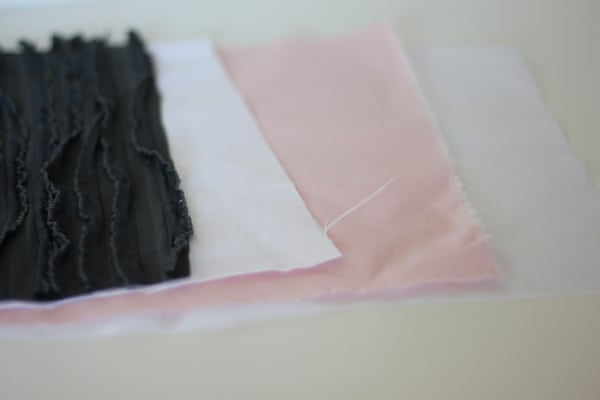 Then baste the ruffle fabric to the duck cloth, wrong sides together. This will give the ruffle fabric some stability, since we want a sturdy makeup bag that will stand up on its own.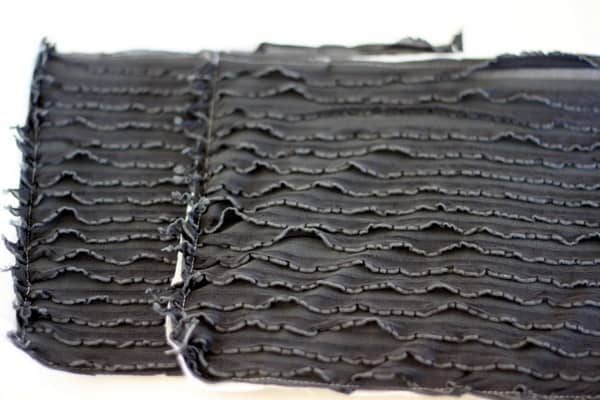 Now sandwich your zipper inbetween your outer fabric and two layers of lining. Right sides should be together. When you pin on the two layers of lining, the nylon should be the "right side". Since my vinyl is tranluscent, I put a pink layer of cotton behind it to make the inside tinted pink. You can skip that step if you want and just use nylon, but the effect is really cool.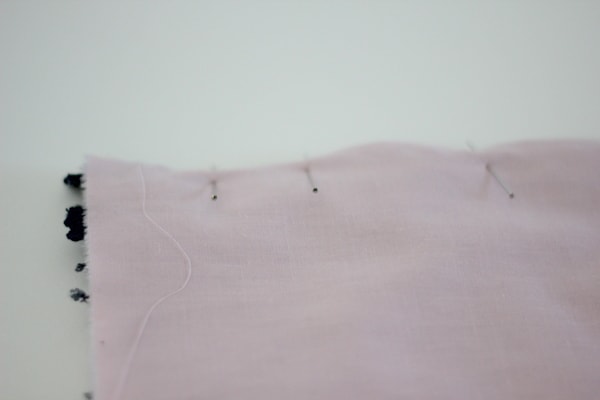 Sew the zipper in place and repeat for the other side. So far, these instructions are the same as the basic zipper pouch.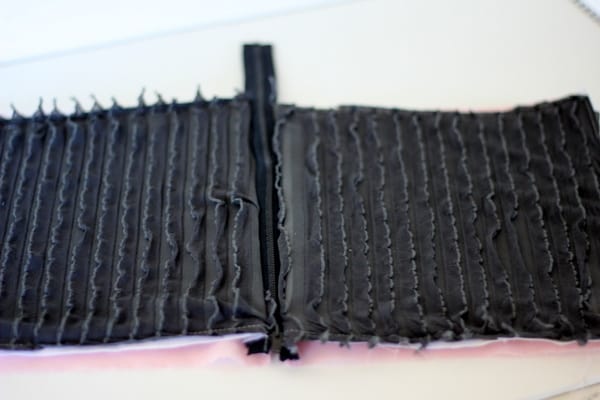 Once you've done that, match outer fabric to outer fabric and lining to lining with right sides together. Pin them up and sew around, leaving a space in the lining. Make sure your zipper is open when you are doing this!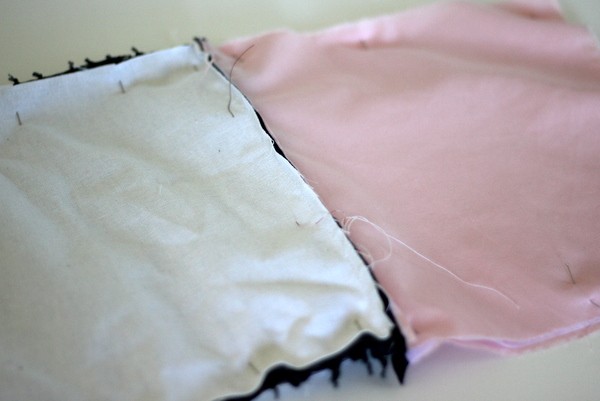 I like to turn it right side out at this point to make sure everything looks okay. Don't worry if some of your baste stitching is showing, we can take that out later.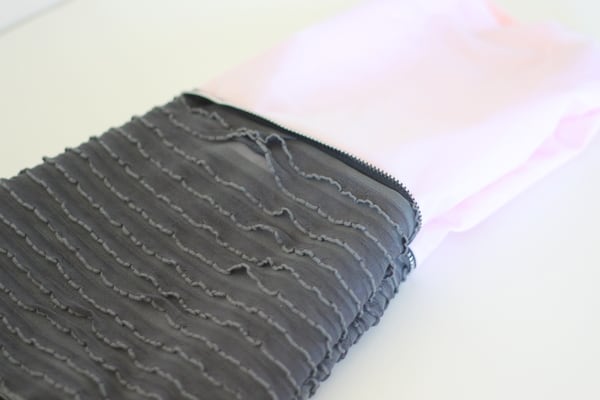 Now, turn it back inside out and we'll make the bottom boxy so it will stand up. Grab the corner and make a triangle with it like so: The seam should be right in the middle of the triangled corner.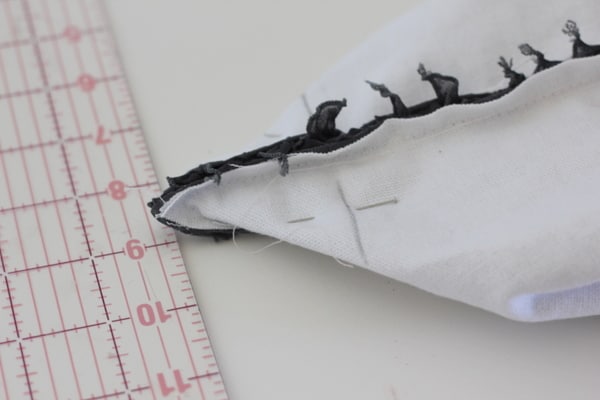 Pin it flat and measure up about 2″. Draw a line with a pencil and sew along it. Repeat for the other side and the lining.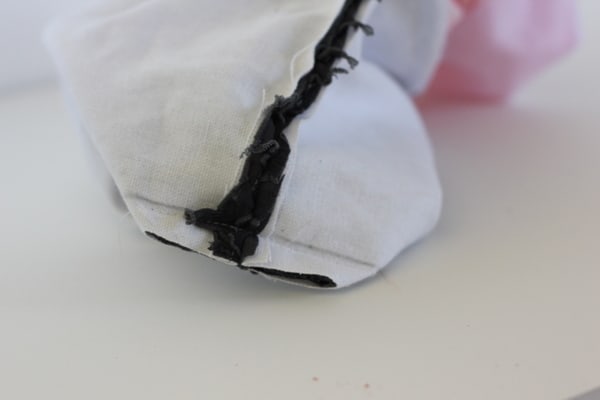 Trim the corners. And turn inside out. Now pin your lining opening shut and sew it up. Push the lining inside and you are done!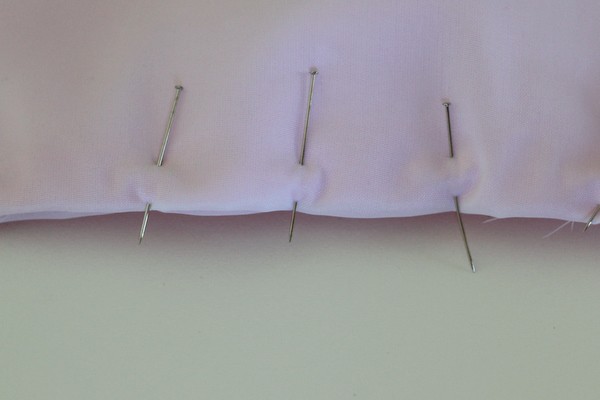 There you have it!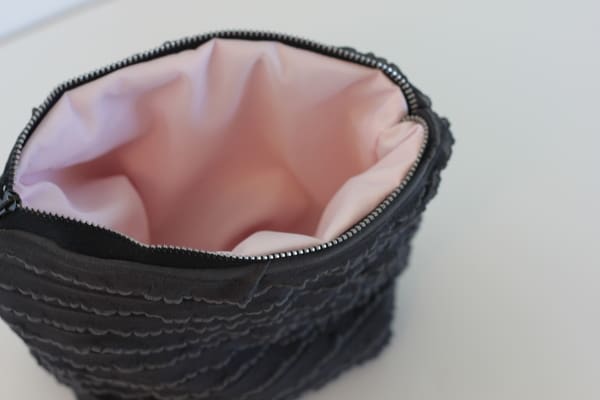 A cute little makeup bag to take to the beach! You can do this with any fabric, but doesn't it look so great with ruffle fabric?


Stay tuned for a crazy maze project next week!


And don't forget to upload your ruffle projects to the flickr group! You can upload as many projects as you want with 1 or 2 pictures of each one.