I've been itching to make a dress for myself for a while (okay, like 4 days). So I passed the baby off on Saturday and made this.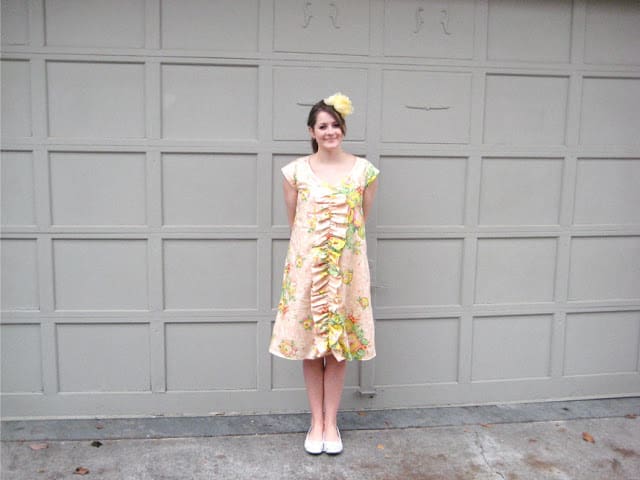 I finally got my husband to give me 10 minutes of his crazy schedule to take some pictures of it for me.


I'm always attracted to spring fabrics in the winter. Oops! Oh well..we'll consider this a preview of my spring wardrobe.


I think I got the ruffle fronts (here and here) out of my system for now. I think.


Fabric used: 4 yards of Heather Bailey Rose Bouquet: