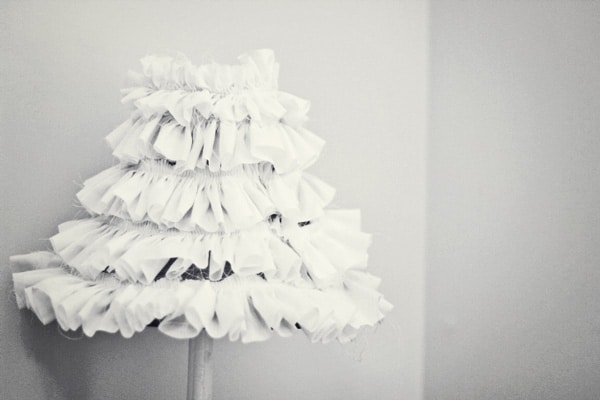 I showed you the
before & after pictures
of this lamp a little while ago. I would say the after is better! I feel like ruffling my little lamp got it all cozy just in time for winter. It reminded me of my 
ruffle hoodie
. Short and sweet project, excellent results! Here is the quick tutorial. It's so easy! 
The very first thing I did was spray paint the bottom white. There is lots of detail to the lamp, so I sprayed lightly and a little unevenly to make sure I kept some of the dark parts dark. I like the distressed look. Lazy spray painting=distressed lamp!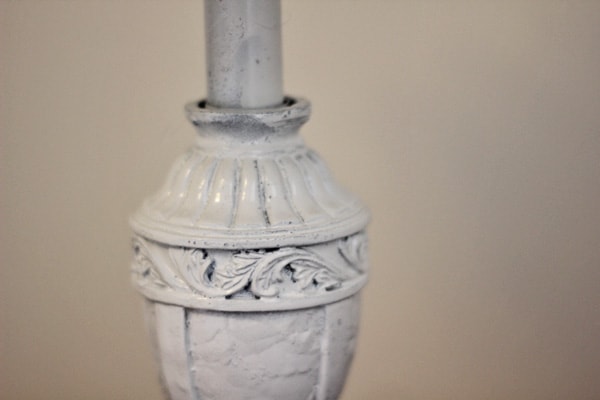 I left it outside to dry while I made my ruffles.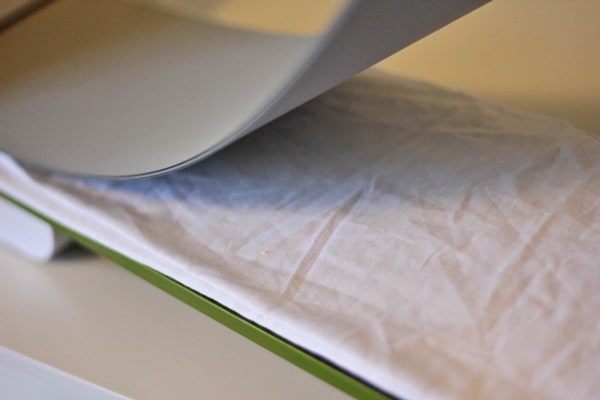 As you already know, I love ruffles! (And I know that most of you do, too!) Focusing on ruffles for 3 solid weeks did not tire me of them. So feminine and so perfect. But cutting all those strips is so tedious! This time I used my accuquilt go baby to cut perfect 2 1/2″ strips for the ruffles. I mentioned in my review post that I got to choose three dies to review. This is one of them: the 2 1/2″ strip cutter. It makes ruffles so much faster! Which is good because then I can make even more ruffles per minutes! (RPM= ruffles per minute)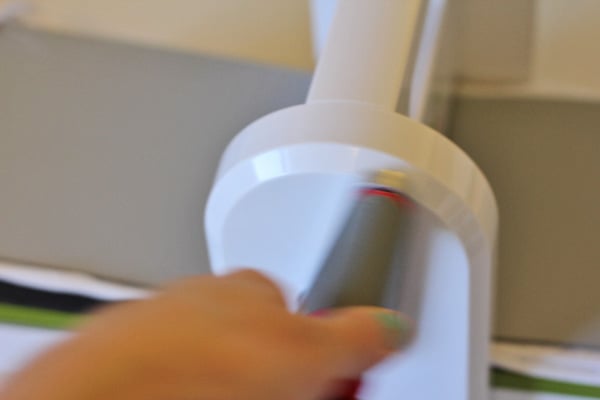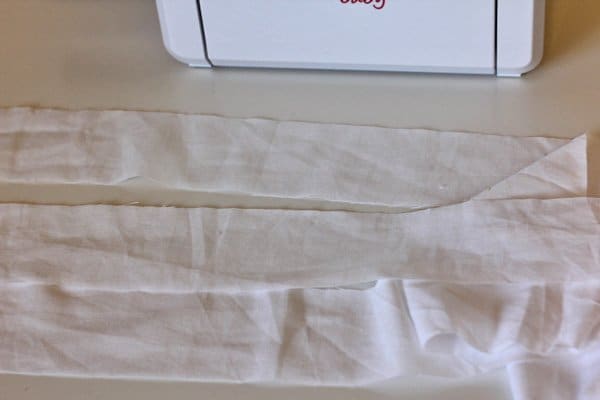 =perfect strips!! 


I made these strips into ruffles with my ruffler foot. But you can do it the traditional way, too. I loved this picture so much I posted it twice. Look how fast that ruffler is going!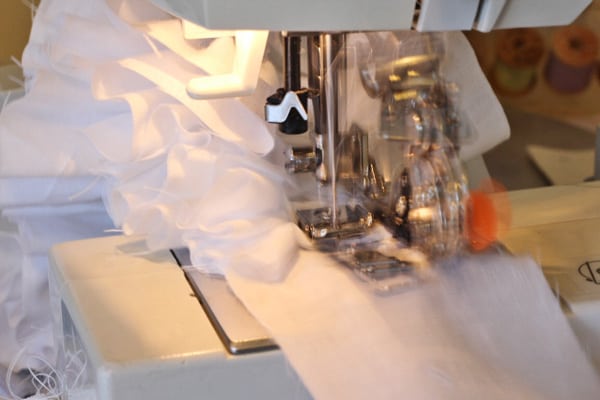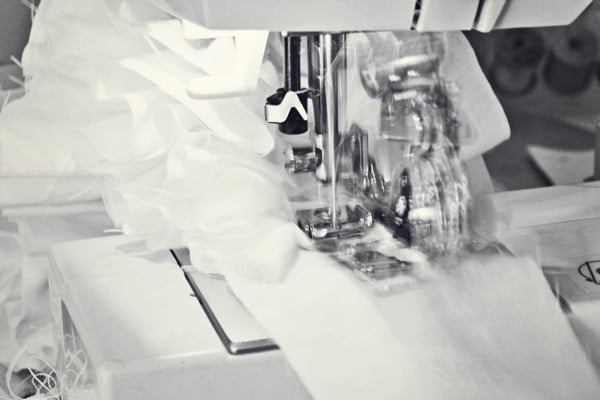 Okay, so now you should have a bunch of ruffles. Heat up that glue gun.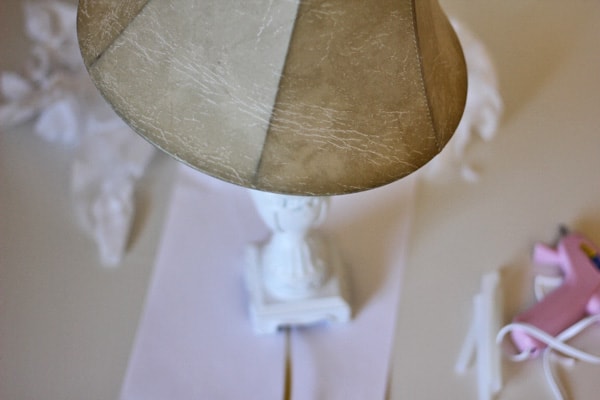 Starting at the bottom, hot glue the ruffles around your lamp. When you get back to where you started, cut the ruffle and glue the end in place.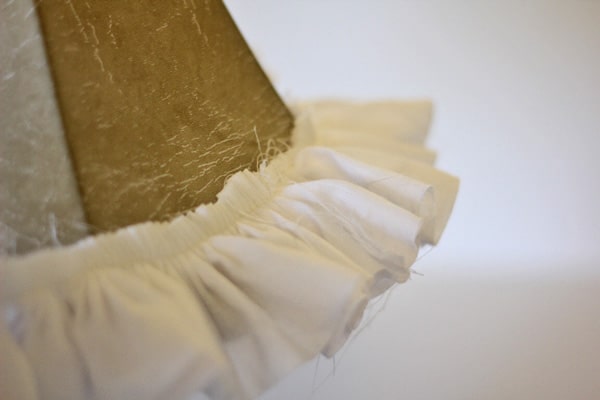 Move up to the next layer. You can decide how much spacing to give them. If you want your shade to show through a little, hike the next row up a little higher.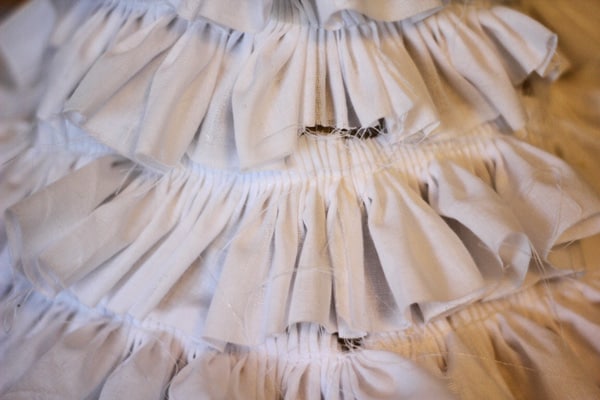 For the very top, I made a ruffle that is gathered in the middle instead of the top and glued it all around.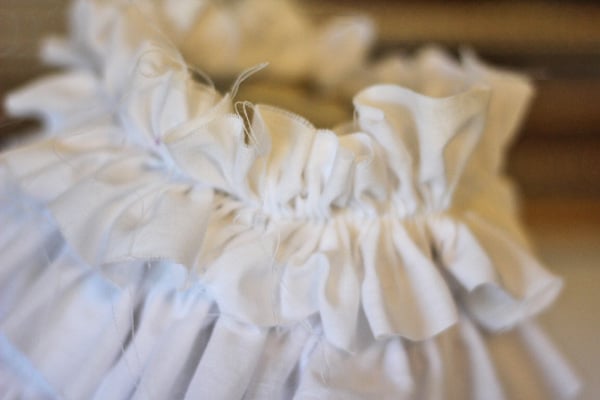 That's it folks! So fast and easy!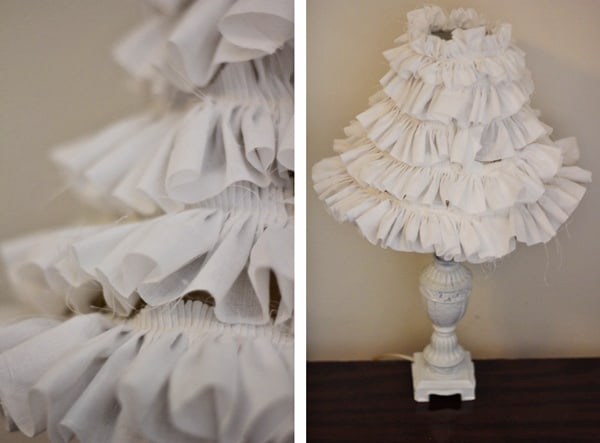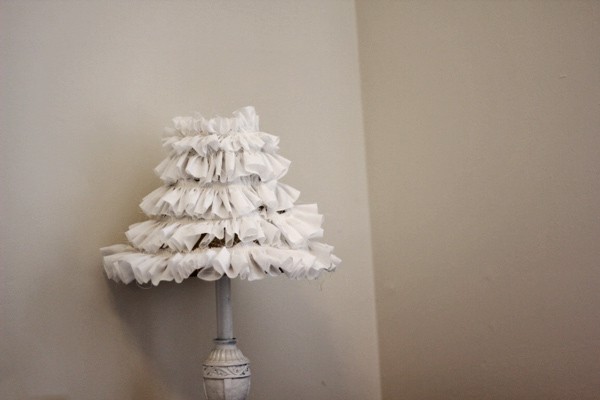 Did you enter the go! baby giveaway yet? Accuquilt=easy ruffles.