So you guys (girls) are adorable! Thank you so much for participating in the sew-a-long!  I love how creative you all got with this pattern, it was seriously fun to see all the neat touches you added. I just love seeing what you all make with my tutorials! And some of your cute photoshoots! Love. We had almost 400 sign-ups so I am expecting some more aprons to come trickling in! Keep adding them to the flickr group and I'll feature more soon. Here are some of YOUR aprons!
Shino made this cute apron! I love the added ruffle and sash length!
Reina made TWO ruffled aprons, one for a wedding shower!
This remix is a half apron by 2nd Story Sewing! Brilliant!
Nicole at Modern Handcraft made this striped beauty! I might need some of that fabric!
An apprentice housewife upcycled a skirt to make her apron! These pictures are adorable, too, cute kitchen!
Sew Caroline made a floral apron (and cookies!). Cute! (yum!)
Get your crap together made a BEE themed apron! Love it.
Kaylee from Chair in the Shade made the straps super long, cute bow!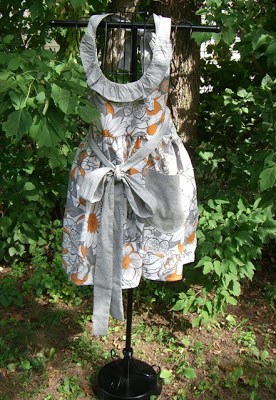 Am I a Dreamer brought some gingham style (and neon!) to the sew-a-long, what a rad fabric pairing!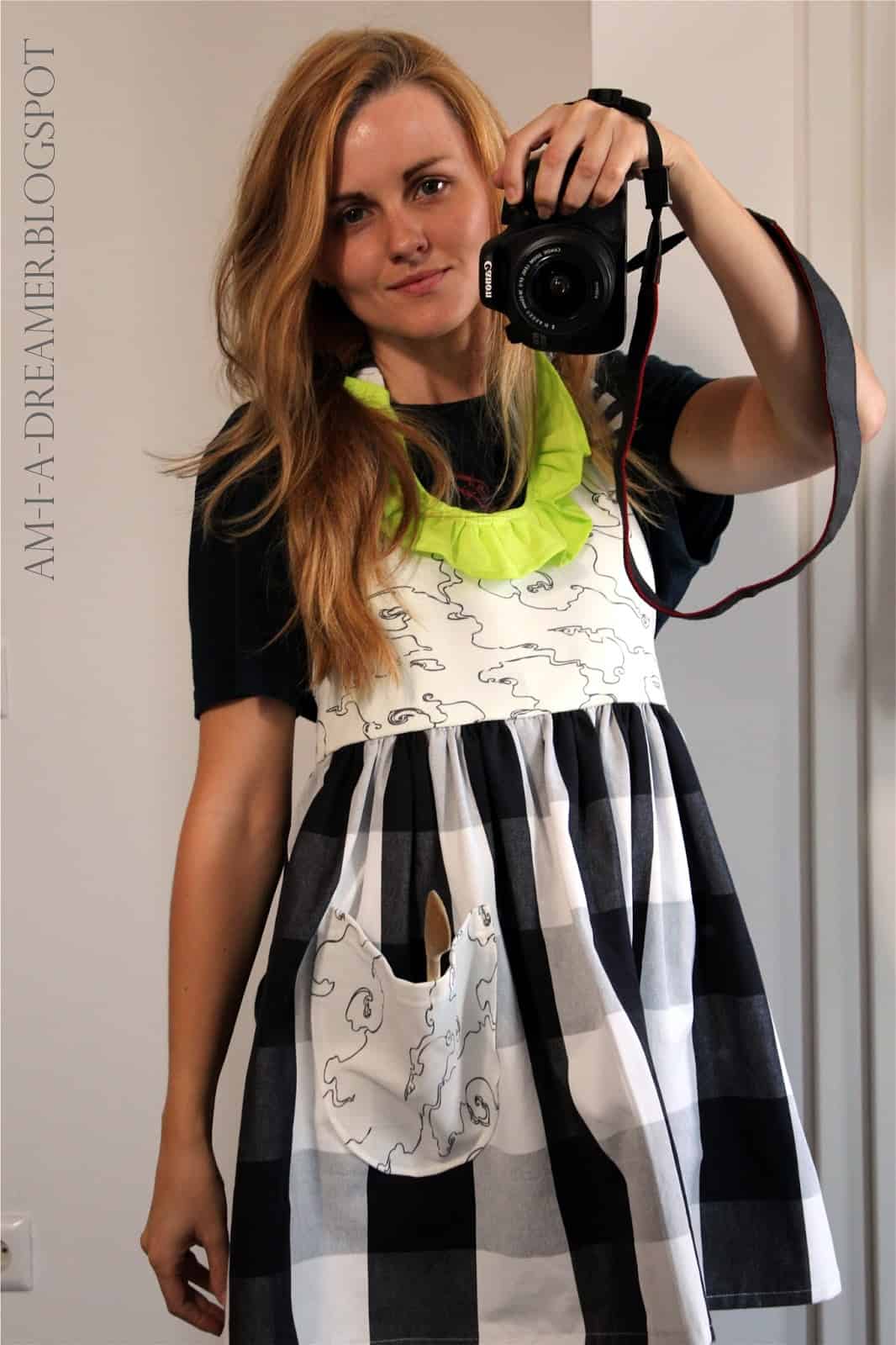 Adorable! One more wrap-up post coming soon! The Ruffled Apron Pattern is still available here, download it while you can!