Just a little reminder that the ruffled apron sew-a-long ends in 1 week!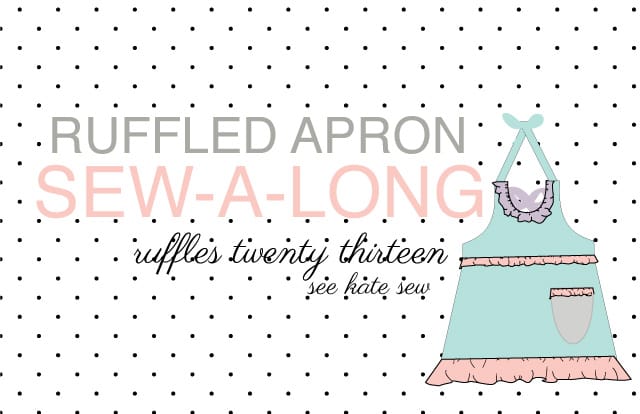 –Download the pattern here
-Learn how to make a ruffled pocket here
-Add your pictures to the flickr group here (leave your blog link if you want)
-Check out Sabra's remix here

Wonderland by Alyce finished super quick! Isn't that a cute fabric combo? And the picture is adorable, too! You can read her blog post about it here.
I'll be featuring more aprons as they come in! Can't wait to see yours!!