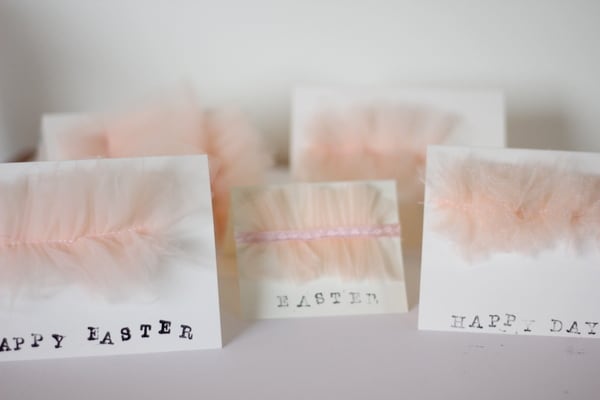 Kiki from Kiki Creates asked me to be a part of her Easter celebration. Kiki is amazing. Did you see her dollhouse? She's super nice too. Like, SUPER nice.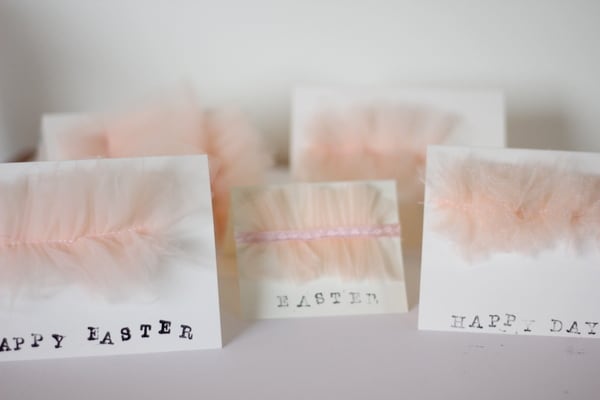 I don't do a whole lot of holiday crafting, since I always forget! So, instead of peeps and eggs, I was thinking ruffles and tulle. Pink and bright colors. I was so glad to have a little overlap in the ruffle event because I think ruffles are perfect for Easter attire. And Easter Sunday calls for special outfits. So I translated that thought into a simple DIY greeting card. It can really be used for any holiday, but I think the pink tulle screams spring and bunnies.
All you need is tulle, blank cards, and letter stamps.
I always love opening a greeting card that has some texture to it. Adding a little bit of fabric to a card is the perfect way to make it a little extra special, and to make the envelope thicker!
I used my ruffle foot to ruffle 4 layers of tulle at a time and trimmed them down to a cute size. Each one has about 1 inch of ruffle on each side of the center gather. I started with strips of tulle, about 2″ by 12″ sewn together at one end.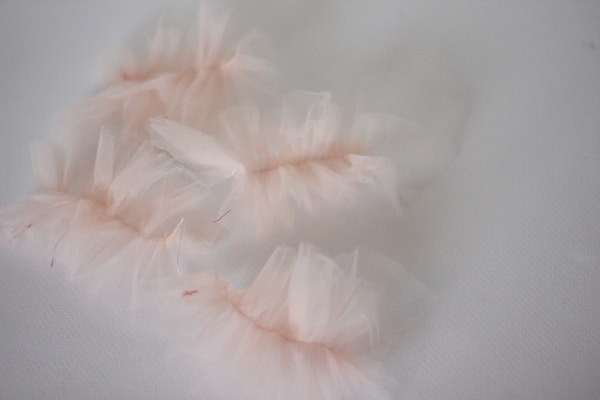 Then I pinned it in place on my card and sewed it it on. If you read my blog, you know I love sewing through paper! It's so fun. You should try it. The needle makes a unique patter patter noise as it chomps down through the paper.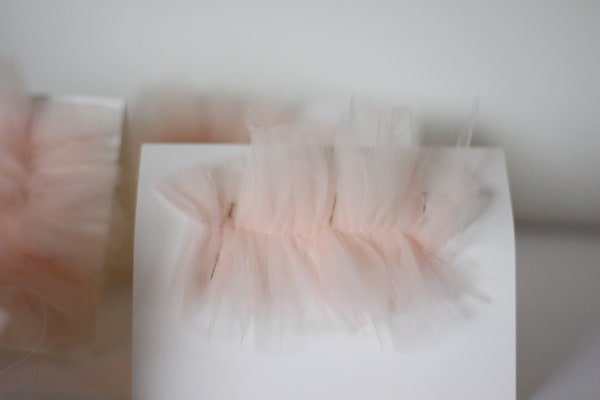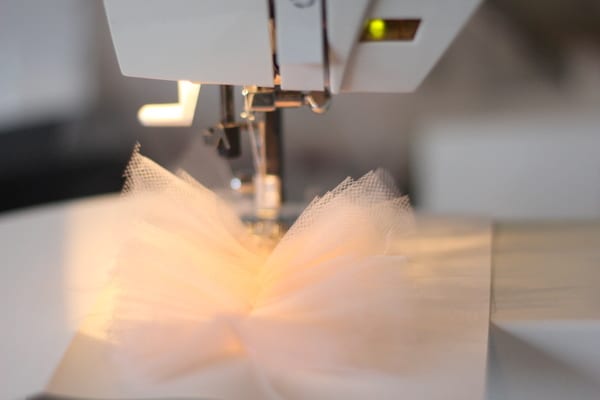 You can put tulle all over the cards if you want. 
And have fun with the stitching, too.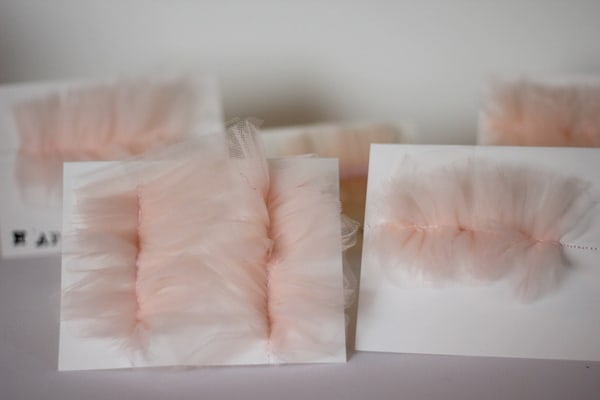 Then whip out some letter stamps, and stamp away. Typewriter print has a way of making everything charming, I think.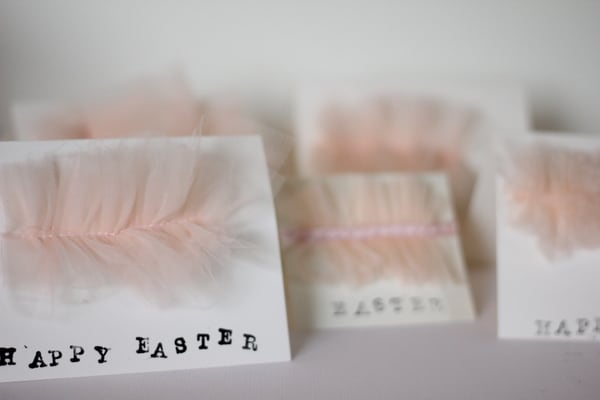 Go check out the rest of the 
All About Easter
 event! There are so many great ideas! Thanks Kiki!
Thanks for stopping by! If you like RUFFLES stick around for the rest of the ruffle event.