If you've been around my blog long enough… (or even if you're new…) you may have noticed that…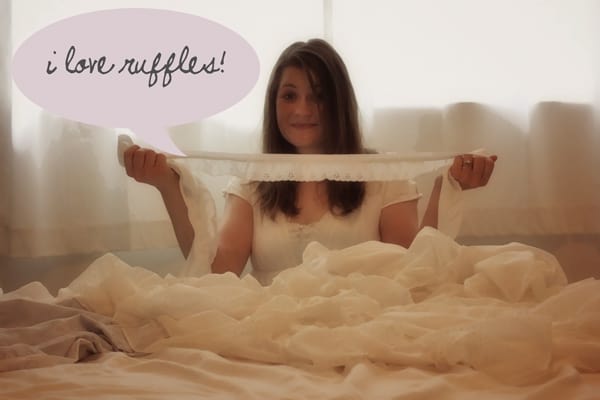 It occurred to me that a whole lot of the things I love to make have a common theme. 
And I'm pretty sure that you like them too. We love ruffles.

Because, well, what is better than covering things in ruffles??


Yep, nada. Ruffles rock. 


And so I decided it was time. To have an event. A ruffles only event. Full of ruffles, pleats, and gathers (we're not being technical here, we'll just say ruffles). The things we love the most.
lots of guests. 
including seamstresses, fashionistas, crafters and etsians.
ruffly giveaways.
so you can have more ruffles 
Ruffle inspiration.
so your mind will be thinking ruffles all. the. time.

So many ruffles, so little time. 
want a button? (So I went a little crazy here and you get 3 options!)
These will take you to the new Ruffled Up page where I'll be posting everything ruffly. You can find it at the top of the page.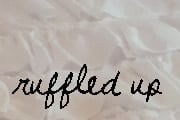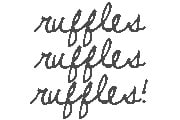 Did you make something ruffly? Add it to the Ruffled Up flickr group. Please only post 1-2 pictures of projects/outfits/inspiration you've made in the last month. We want fresh ruffles. But, please, go over and add some and I'll feature them throughout the ruffle event. (I know you have 'em!)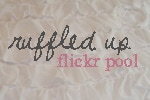 Stay tuned for a ruffle inspiration post later today.