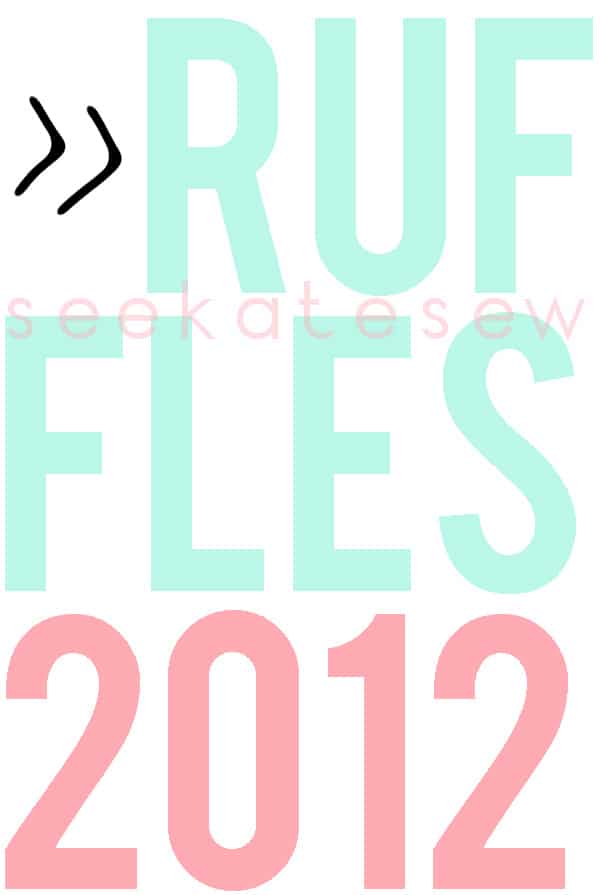 This is not an April Fool's joke. Thirty days of RUFFLE starts NOW! 
Add your ruffled projects to the flickr group! You can add as many as you want, I don't care how old or new they are! Make sure to put a link to your post in the description so we can come visit. I'll be featuring ruffled projects throughout the event. Grab a button for your blog below: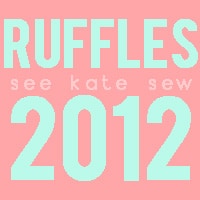 *a sew-a-long + linky
*20 guests
*over 20 exclusive tutorials 
*fun giveaways!
*ruffles 24/7 for a whole month! 
Ready to get your ruffle on?? See you later for some ruffled runway inspiration!