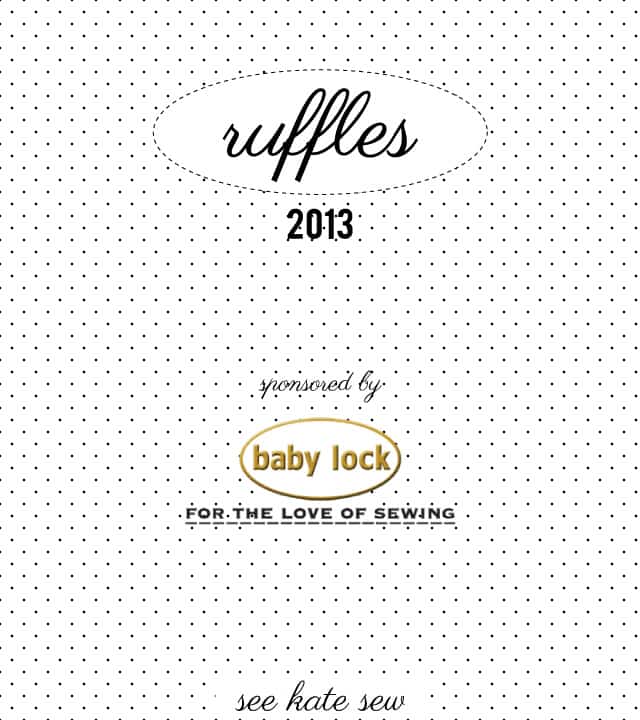 Welcome to RUFFLES 2013! Be prepared for some serious ruffle the next few weeks!
I'm excited to announce a new partnership with Babylock that we're launching with this series! I have been wanting to upgrade my machines for a while now and this was the perfect opportunity. I'm thrilled to promote such a solid brand in the sewing market. I have two new machines to introduce you to soon, Melody and Diana. They're my new BFFs, it has been so fun figuring out all their cool features the last few weeks! I can't wait to tell you all about them, these machines will be a big part of the RUFFLES series!
Here's a little outline of what's coming!
Guests! Yes, guests! What is a series without fellow ruffle lovers. I'm excited to have a whole lineup of bloggers who have never participated in my ruffle series before!
Cottage Mama
Straight Grain
Sew Caroline
Sew a Straight Line
Frances Suzanne
Melly Sews
Shwin & Shwin
Alida Makes
Sew Like My Mom
Mama Says Sew
Cailamade
Petit a Petit and Family
One Little Minute
Happy Together
Mystery Fabric Ruffle Challenge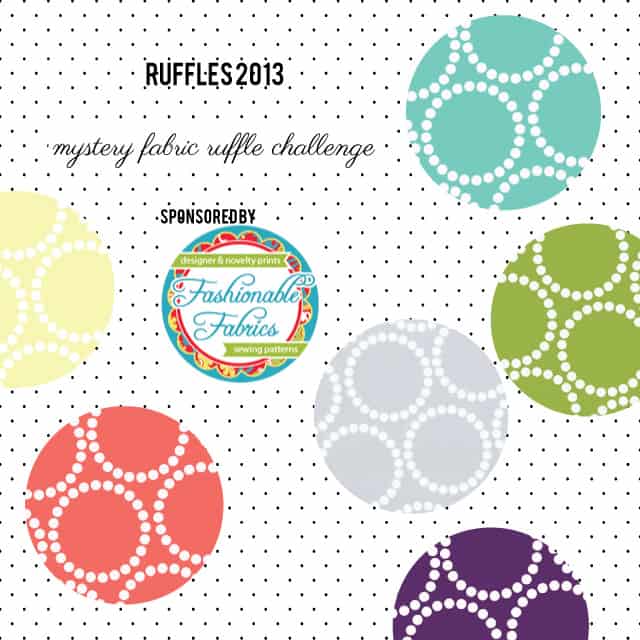 Fashionable Fabrics sent me and 4 other bloggers 1 yard of the same fabric! We're each going to make something ruffly with it and showcase them on August 29th. I can't wait to see what happens with 5  yards of fabric! Hint: the fabric is pearl bracelet!
Ruffled Apron Sew-a-long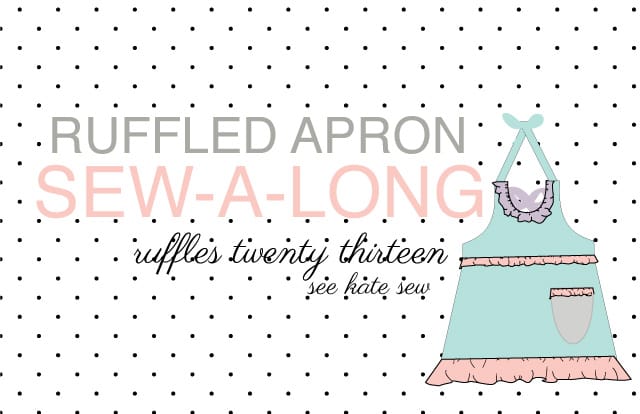 This FREE pattern will be available later today in an upcoming post! It's a ruffle apron pattern that is suitable and fun for any level of seamstress. I designed the apron to have lots of room for creativity. I even lined up 3 of my most creative blogging friends to remix the apron throughout the series. And who doesn't need an adorable ruffled apron hanging in their kitchen? Right, no one.
So…get ready for some RUFFLES! And see you later for the sew-a-long signups, FREE pattern and details!