Sometimes I do things besides crafting! (Really?!) I know, not much. But sometimes we do fun things, me and my boys. 


This week, my mom is in town, which has meant a few good things:
Like real meat in ours bellies.
A stack of new clothes that aren't size 6-12 months. (I forgot what that felt like!)
And field trips. My mom is really enthralled with the dogwood trees that have been blooming. So we went dogwood searching.


It was a good time to whip out the plaid romper. And take stroller photos, which are my favorite.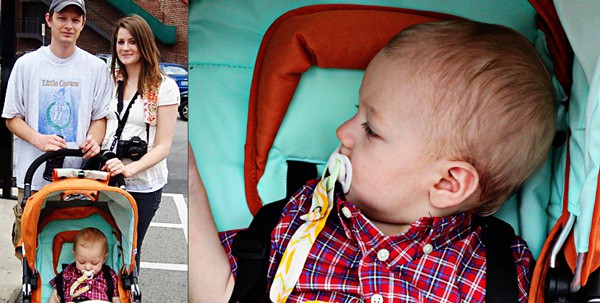 Can you tell I married a tennis player? He won't let go of the powerade.


Hope you had a good weekend, too!